The March 6-7 windstorm and prairie fire north of Fleming and Haxtun burned 30,000 acres.  The 60-mile-an-hour winds filled in with sand in many places.  Former County Agent Bruce Bosley wrote that it could take decades for this prairie to fully recover as the "detritus," all the matter in and around the plants had burned.  This layer protects plants from the Summer heat and helps retain moisture.  Because of this loss the annual weeds may predominate for years, stealing moisture from the more desirable plants.  The pictures below were off County Roads 42, 46 and 91 north of Fleming and Haxtun.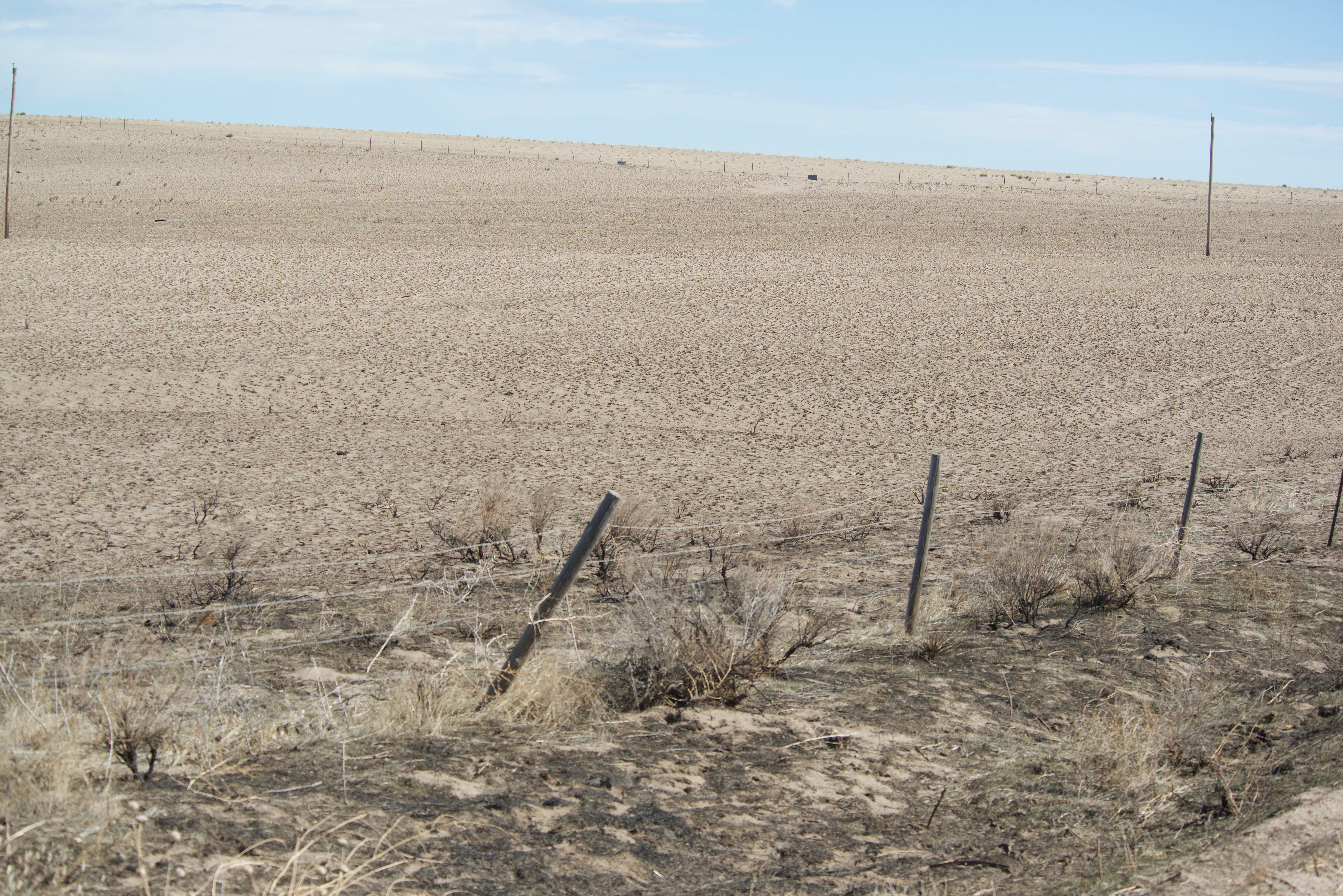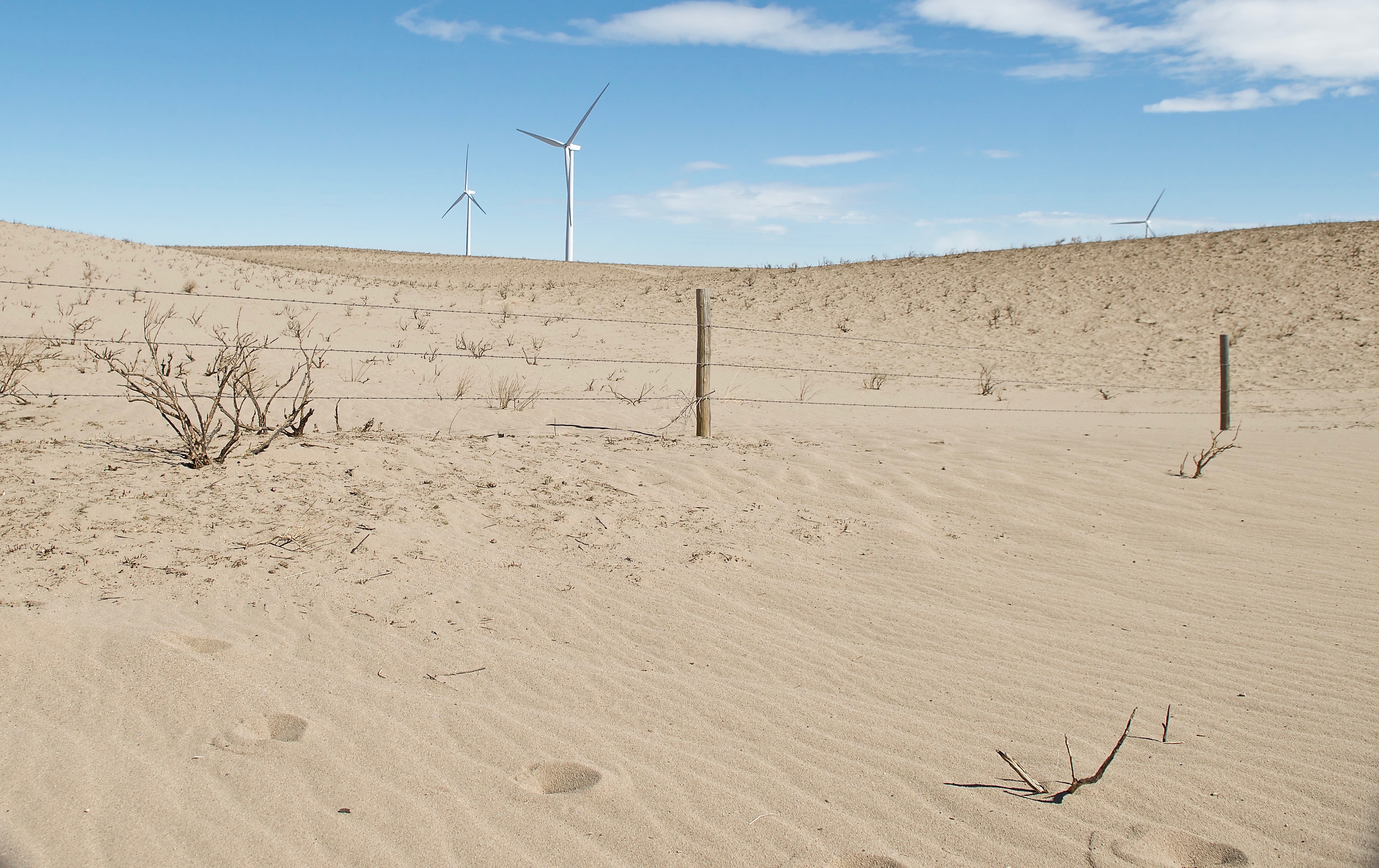 This photo illustrates the Before and After.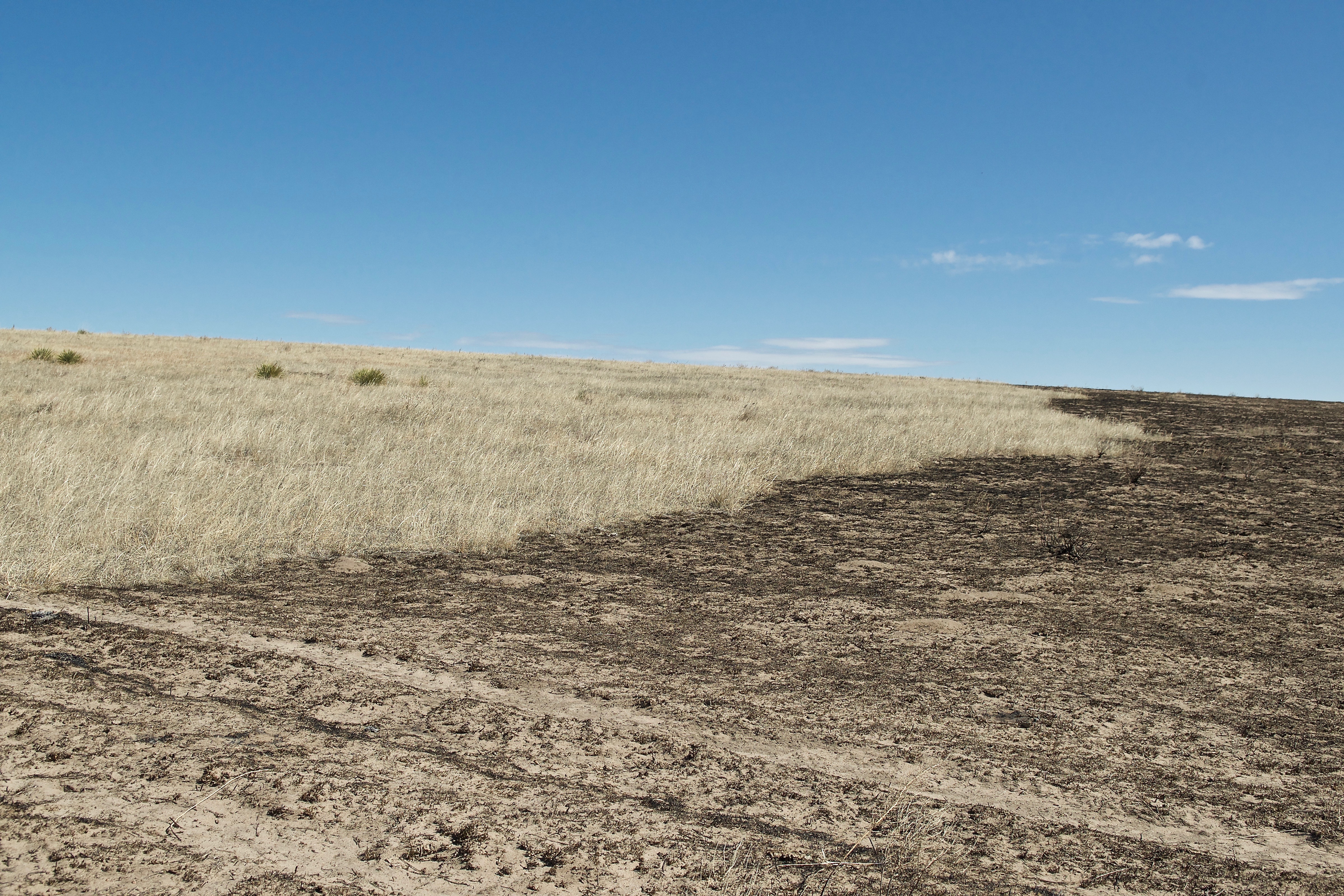 The attempt at a cedar windbreak has failed.  Even the metal sign was singed.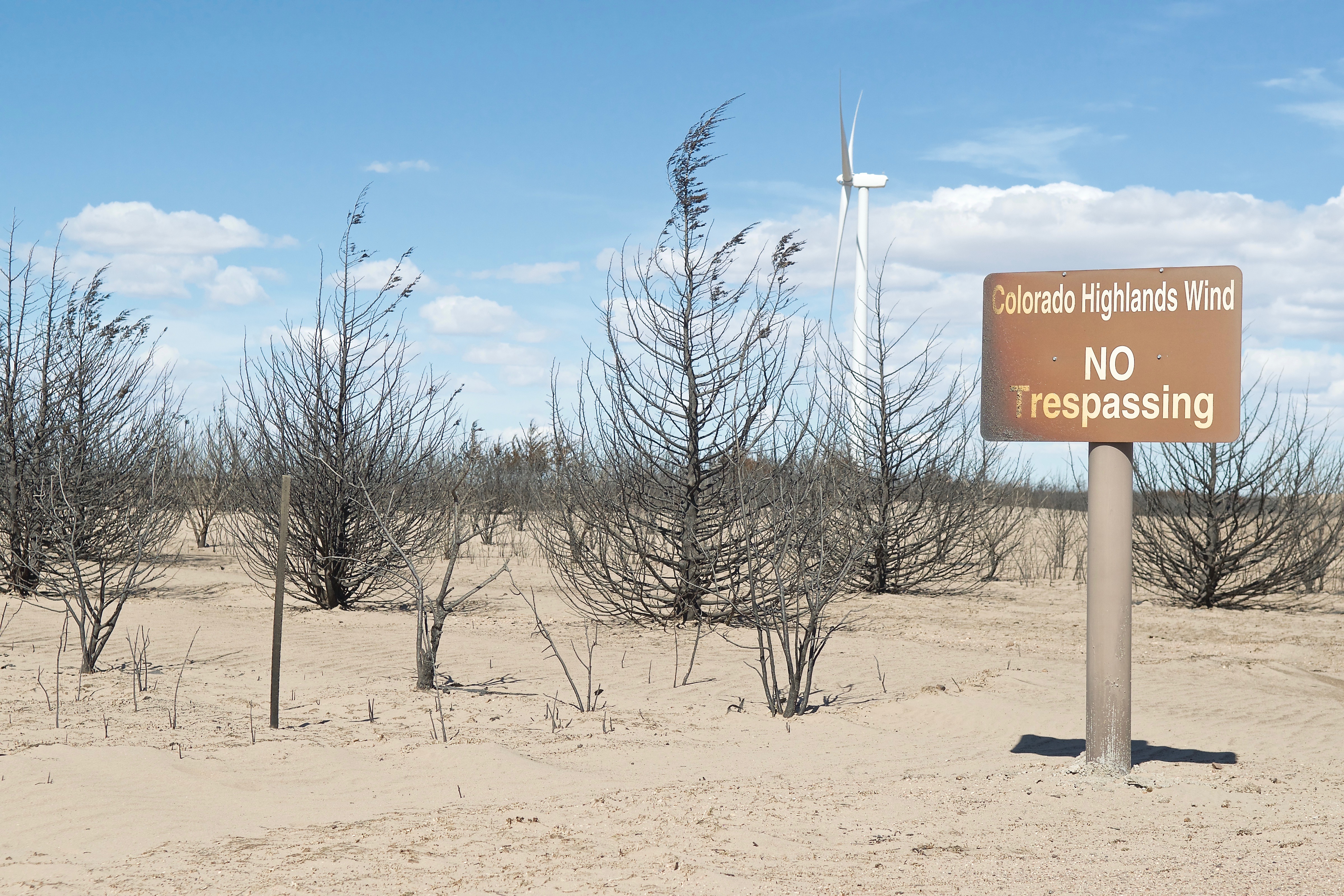 The sand was of more interest to me.  Some areas looked like the 1950's drought in this area.  When I was taking the picture below a man in a pickup stopped and got out with his own camera.  "I assume this sand wasn't here a week ago," I said.  He replied, "It wasn't here a day and a half ago."