Mister Skeleton was trying to teach his nephew how to carve a Halloween Pumpkin (using keyhole saw) but every time he set up the distractions were numerous.  Mule Deer in this case.  And then?. . .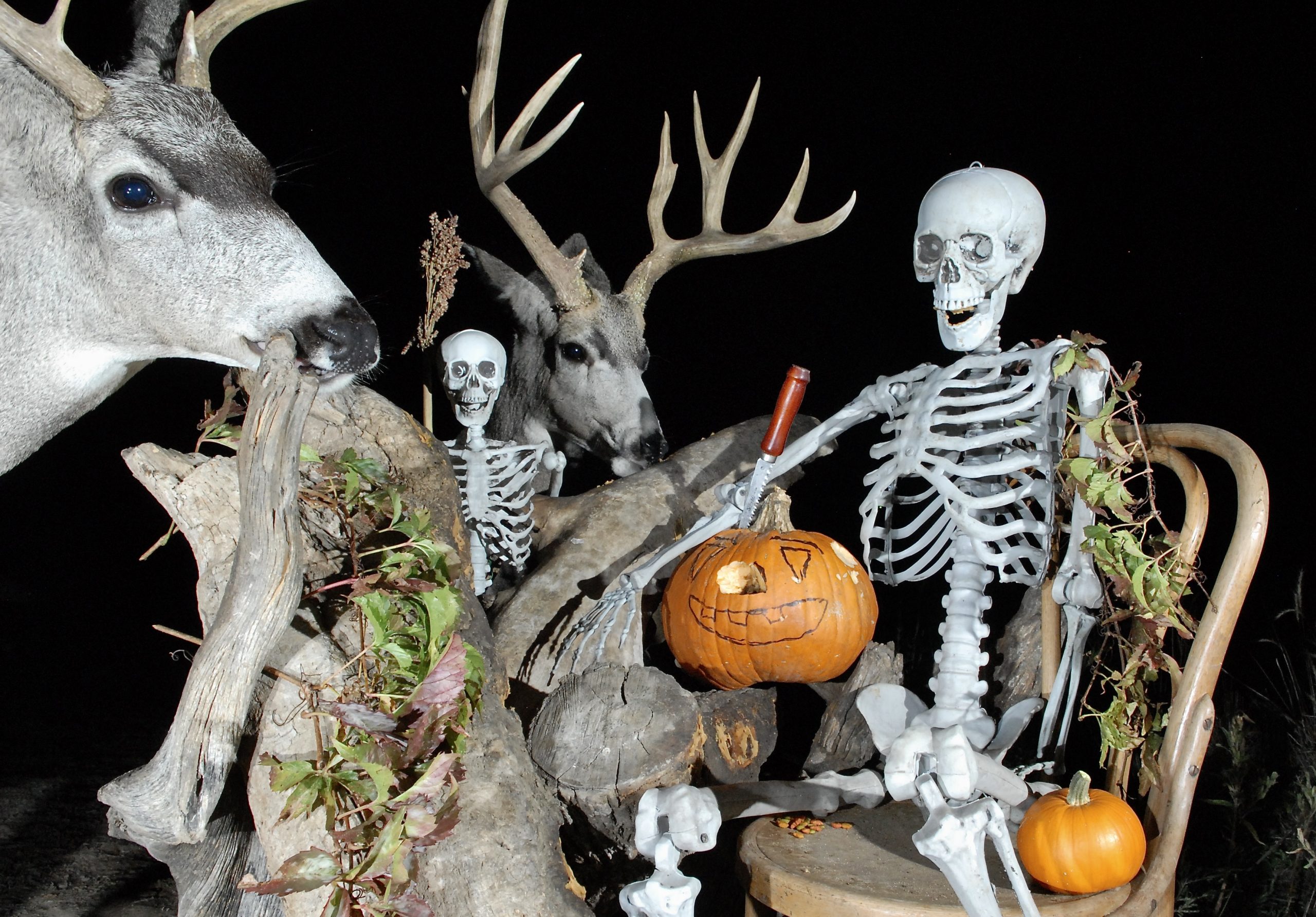 Raccoon, that is pretending not to like peanut butter.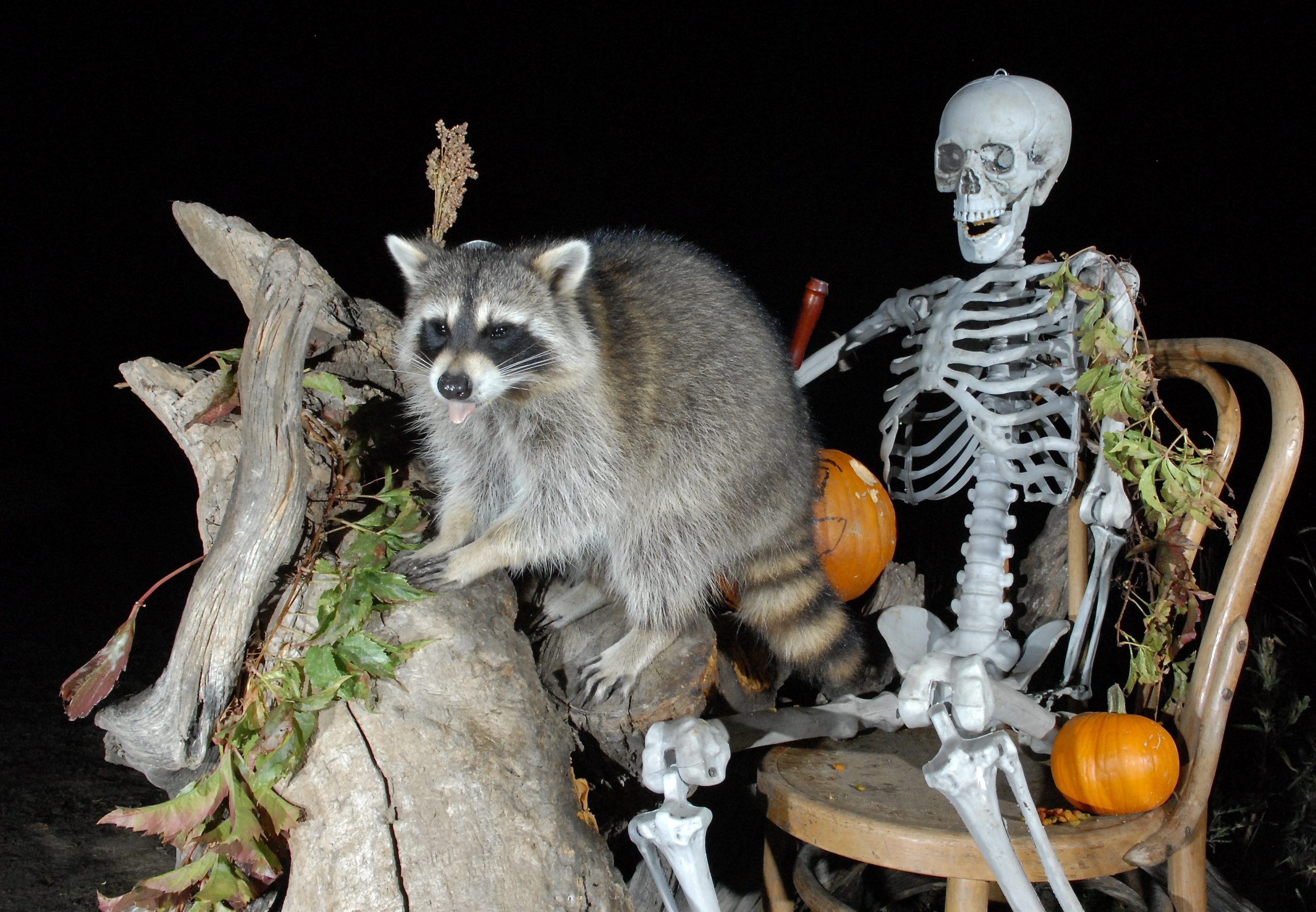 More Raccoons.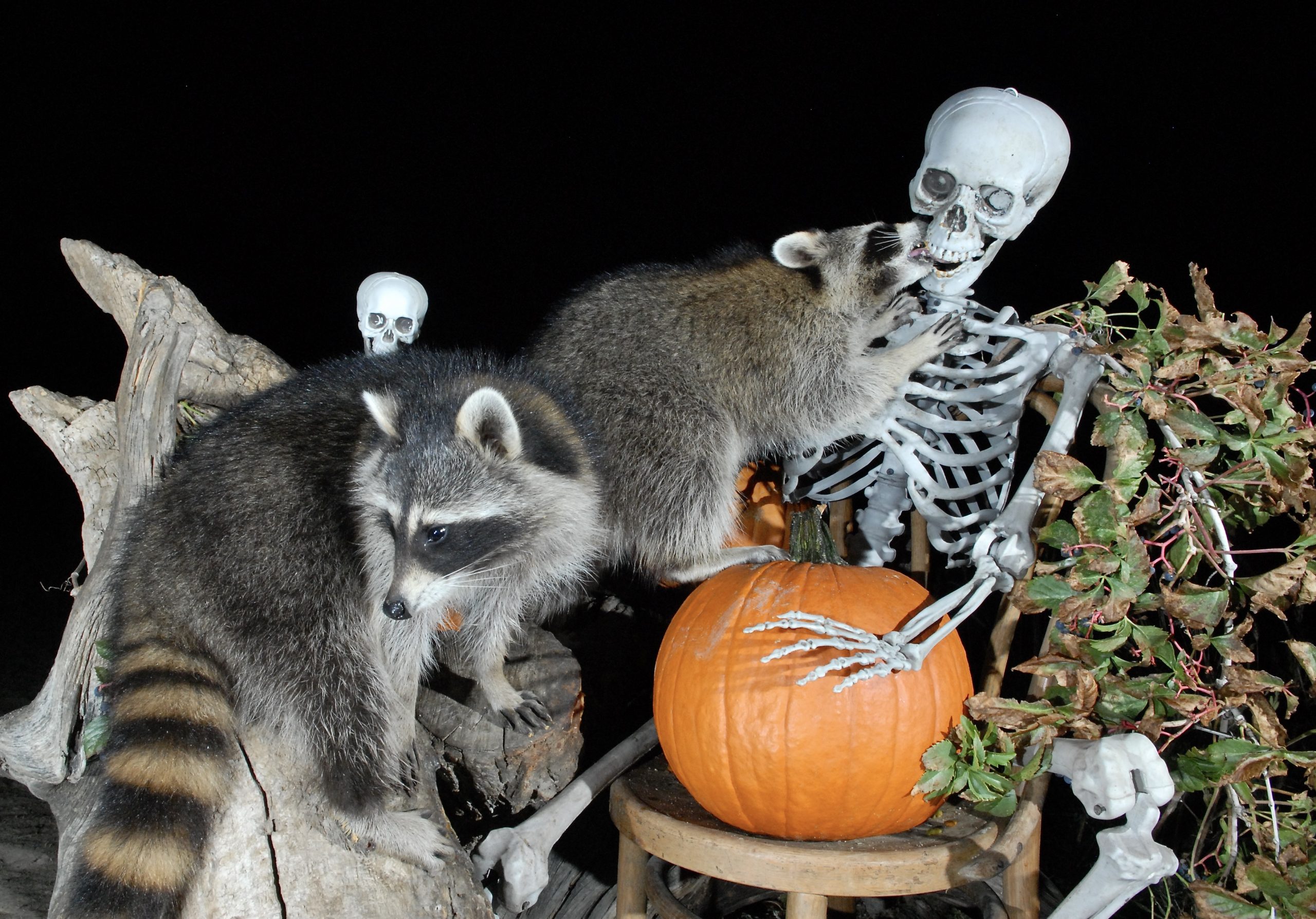 Opossum and the moon.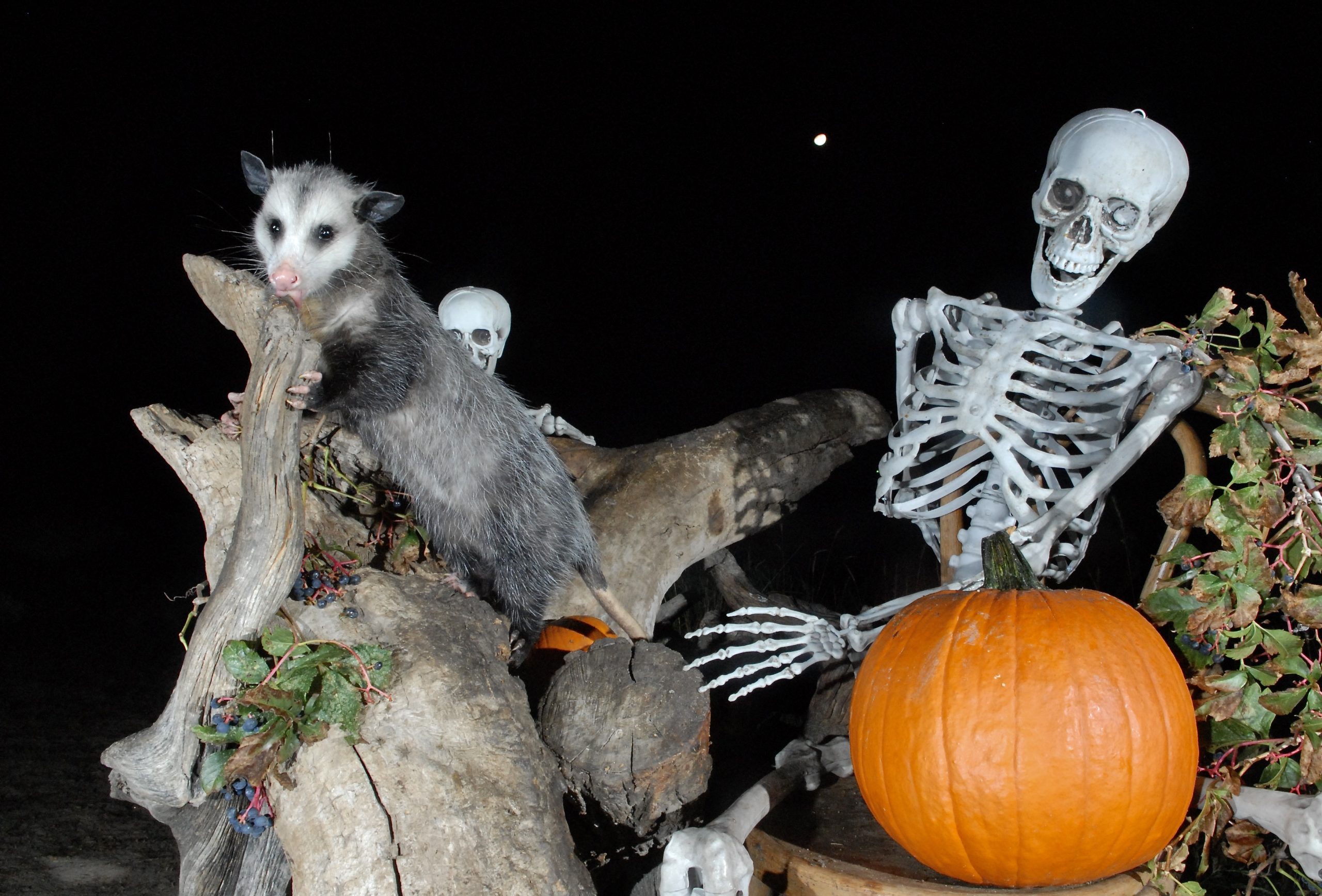 And again.  This guy loves to pose.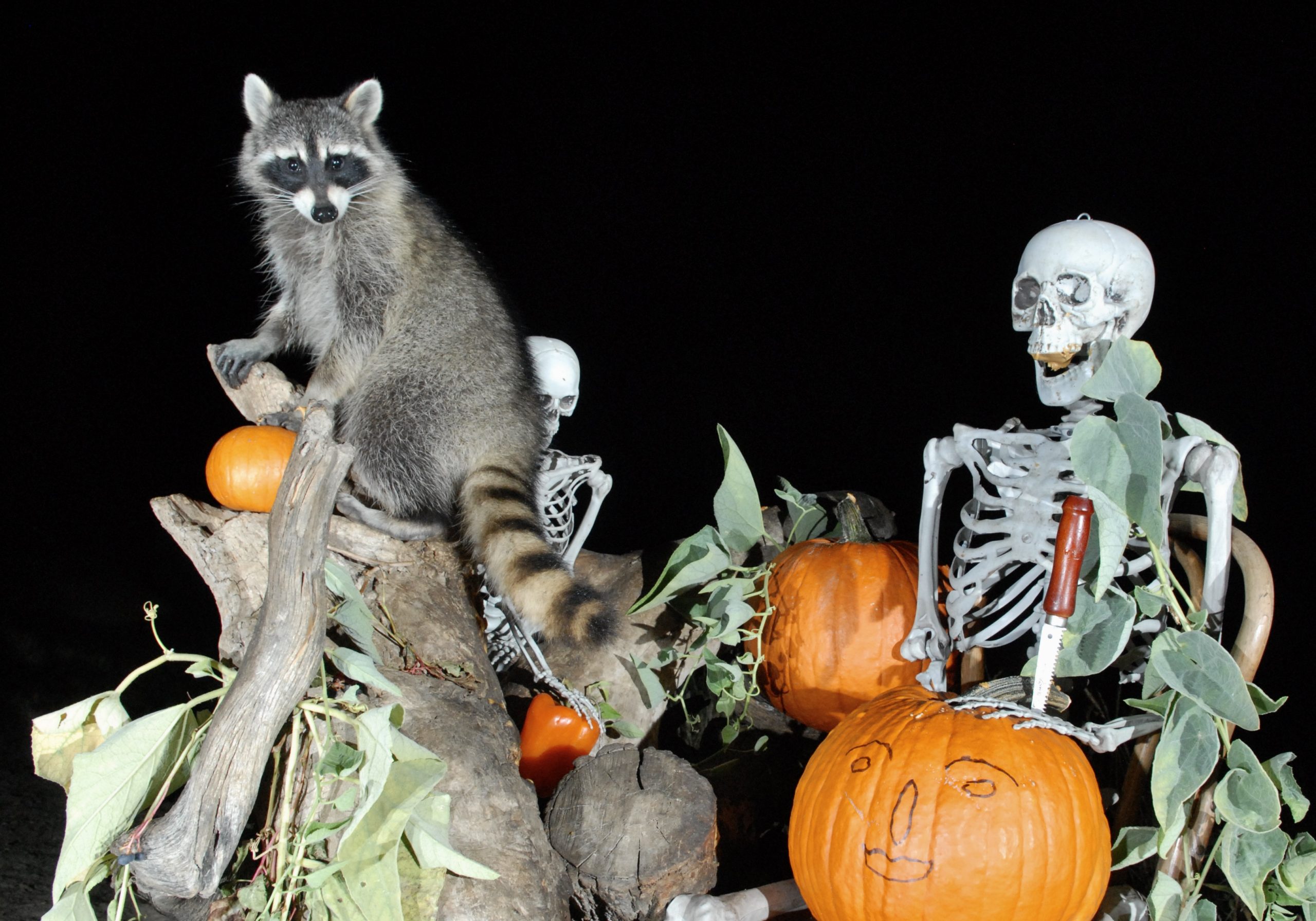 The Younger of the two Opossums hanging around here.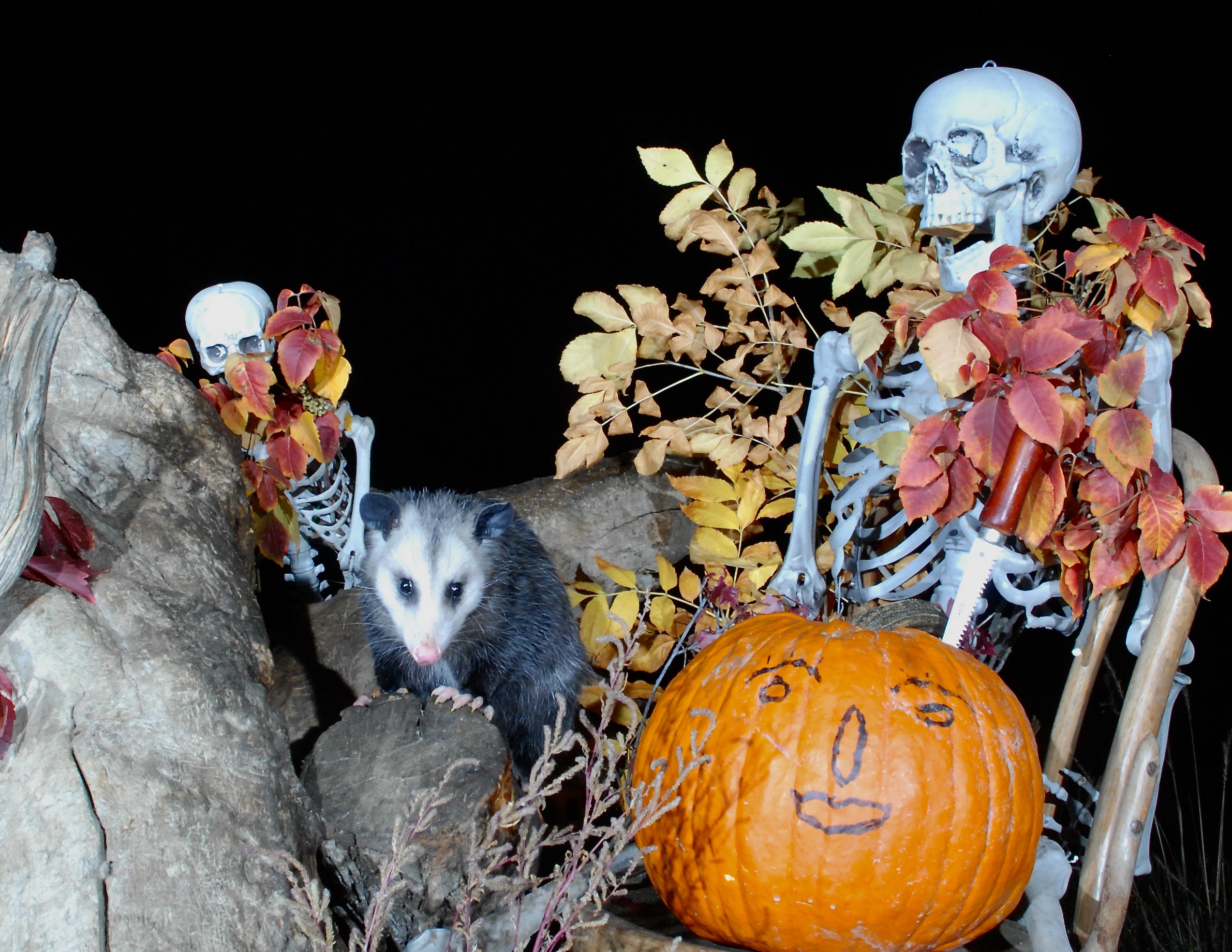 This Raccoon is named "The Kissing Bandit."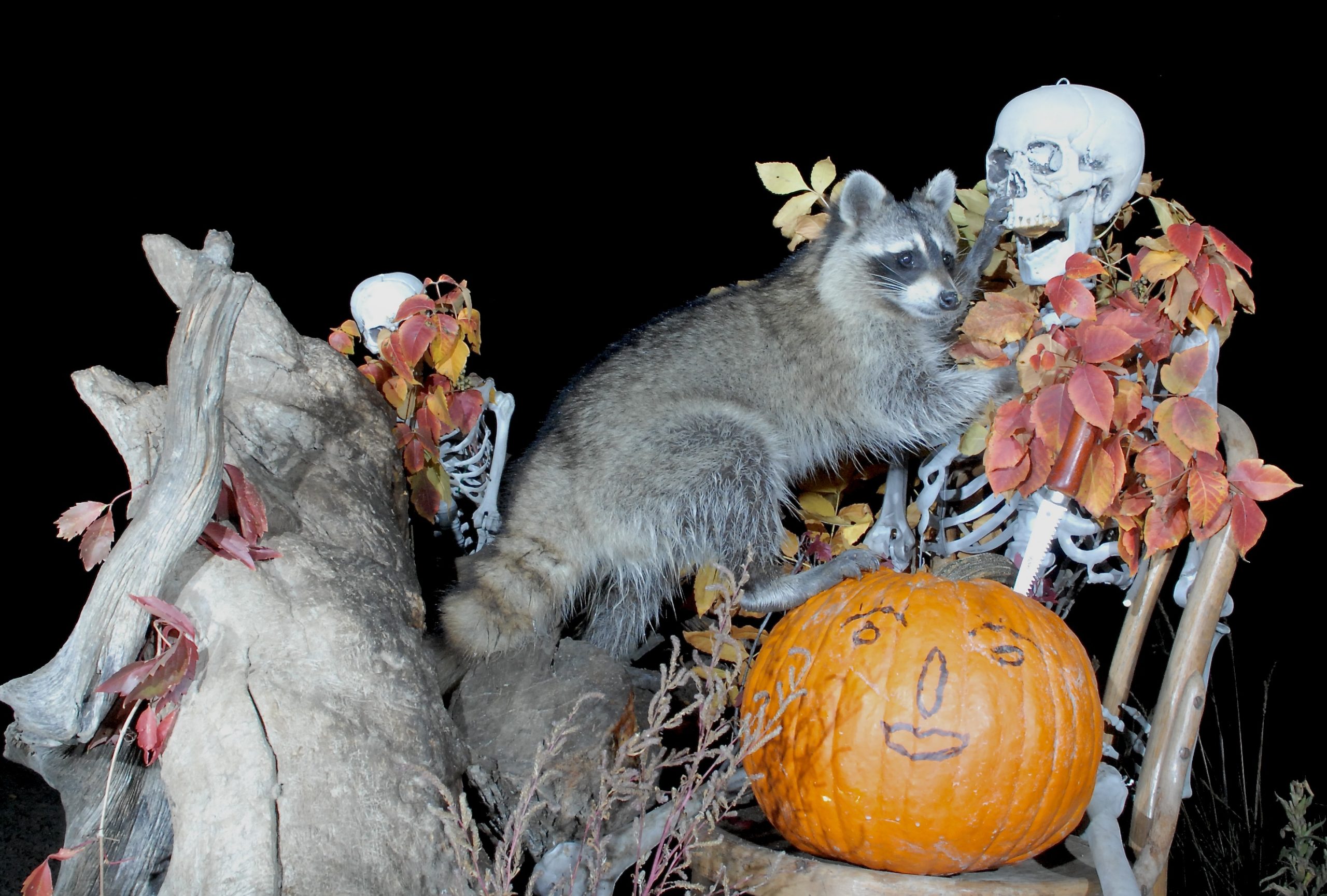 The larger of the two Opossums.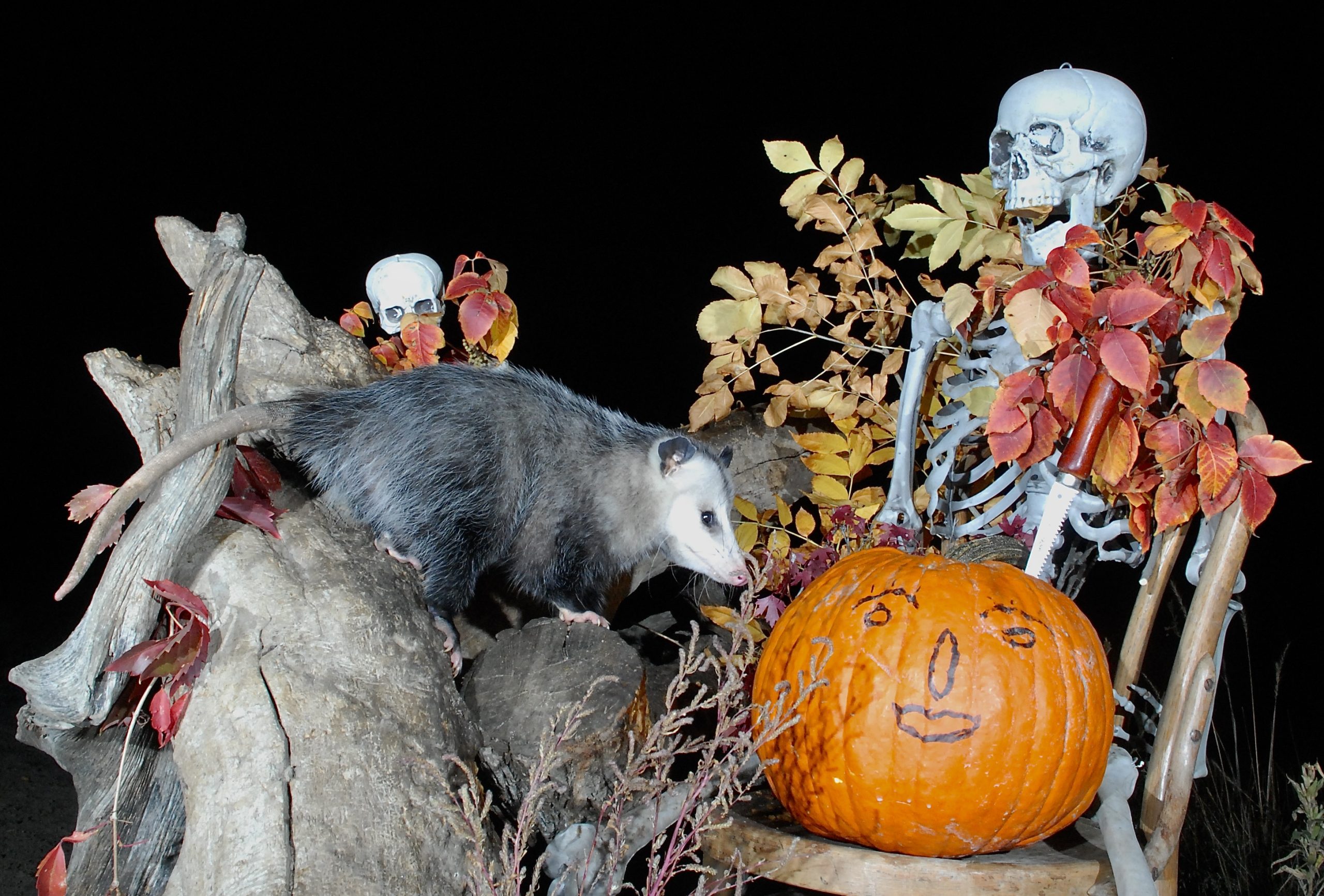 Posing again.  The problem with Raccoon photos is that the animal is always so cute it is hard to discard the photo.  Hence, way more Raccoon photos than anyone can use.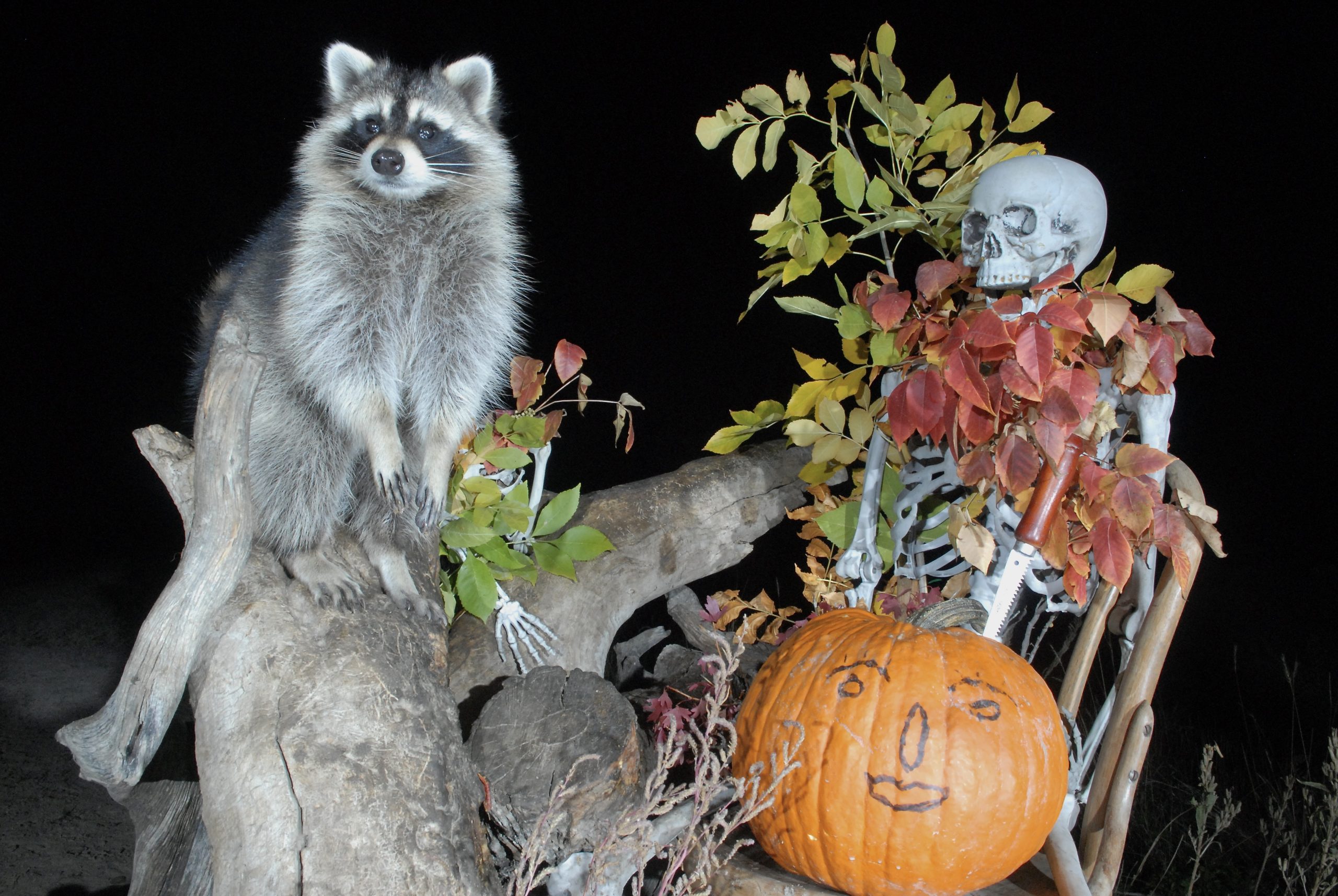 While an Opossum will hiss at anything, it doesn't bite, a relief to the Raccoon trying to climb onto the stage.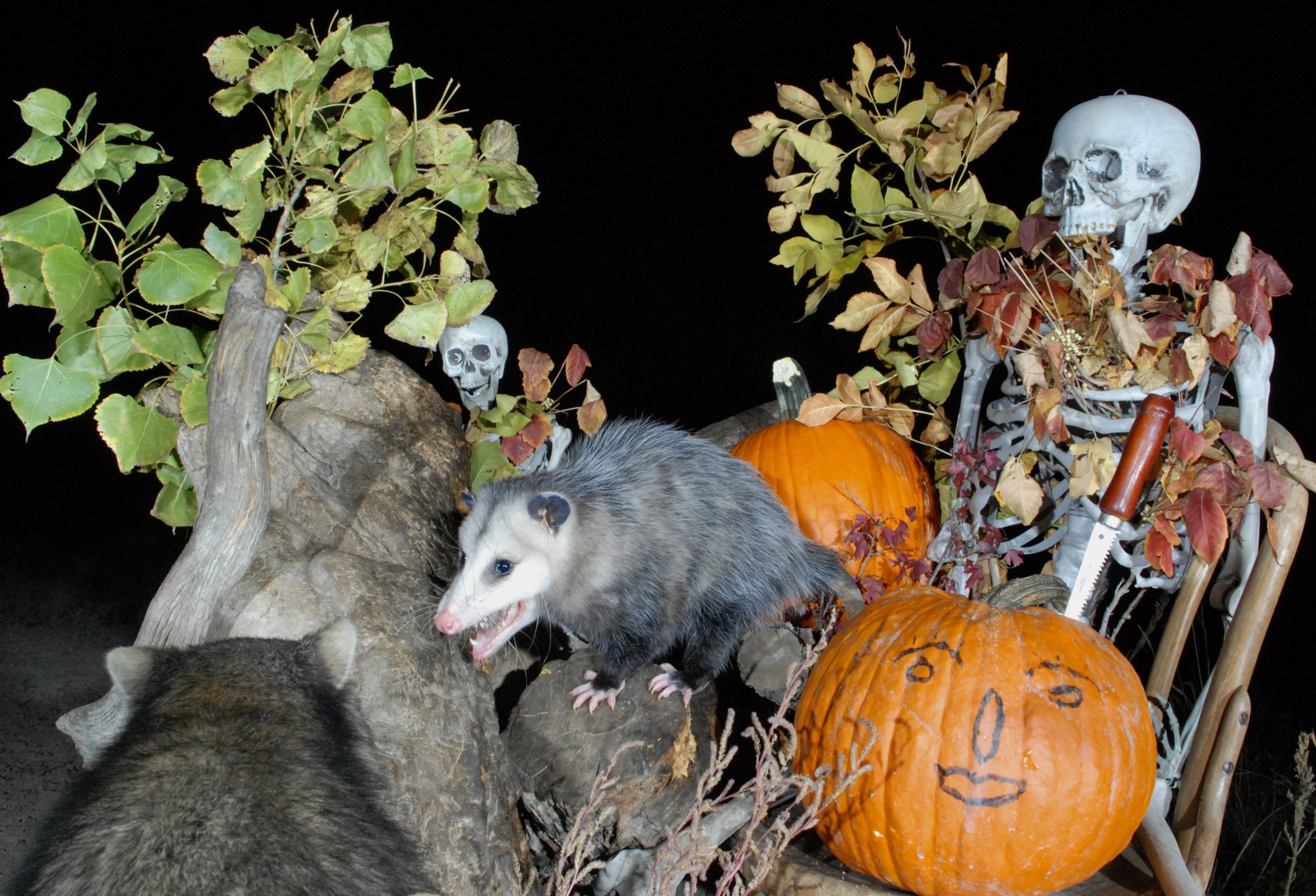 More Raccoons.  You know the story.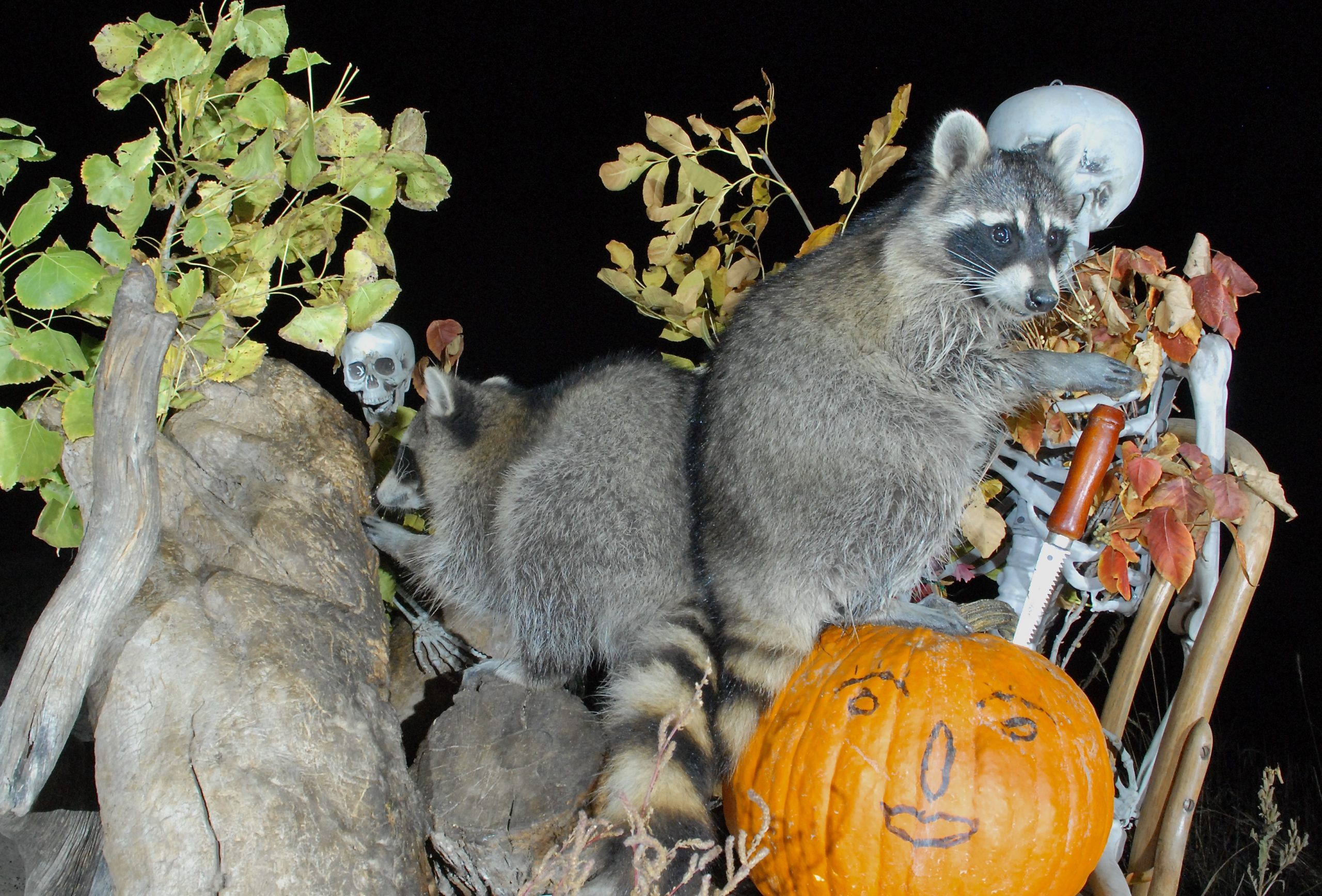 I also think Opossums are cute, ergo, too many pictures of them.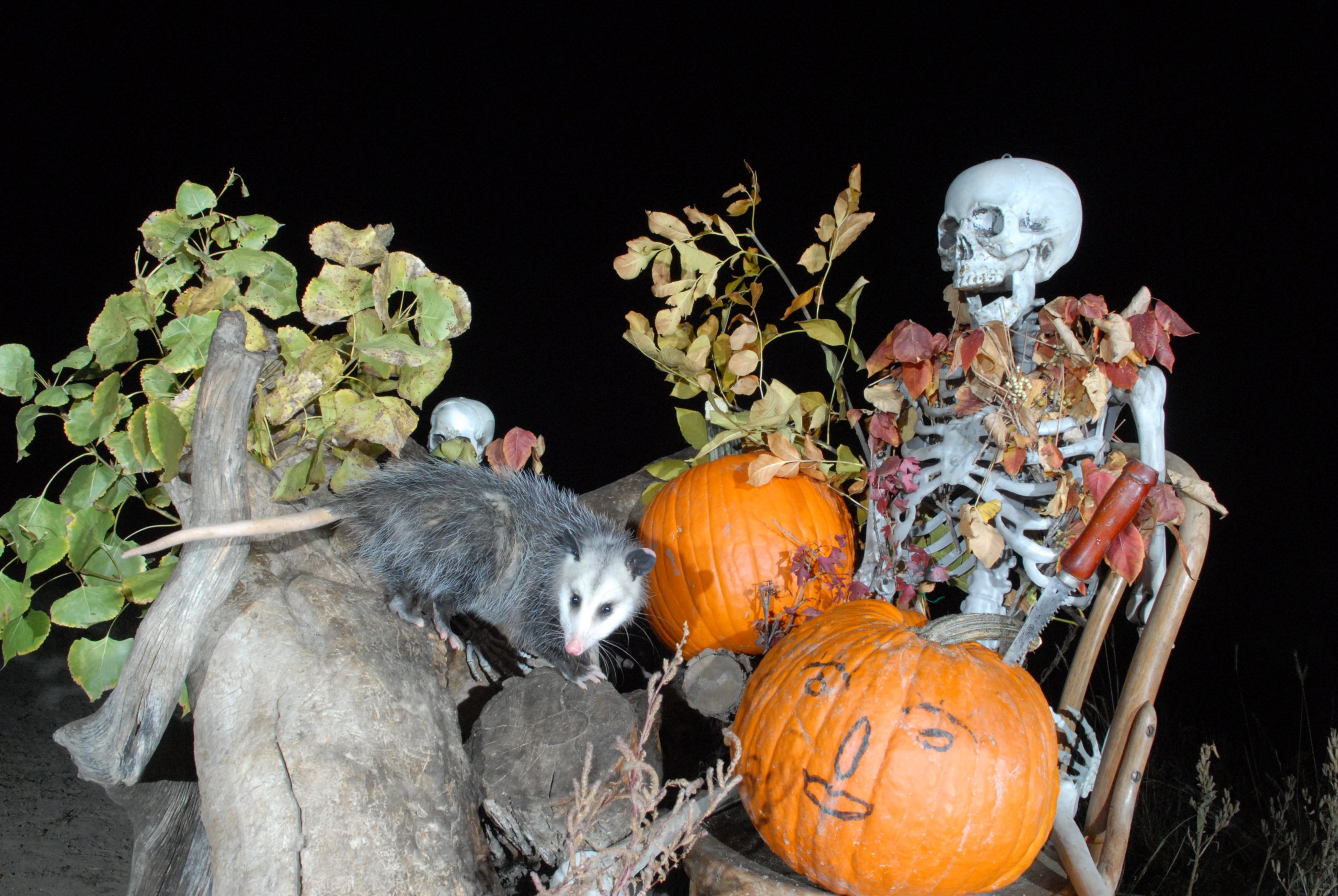 I told you.  Opossums get along with Raccoons.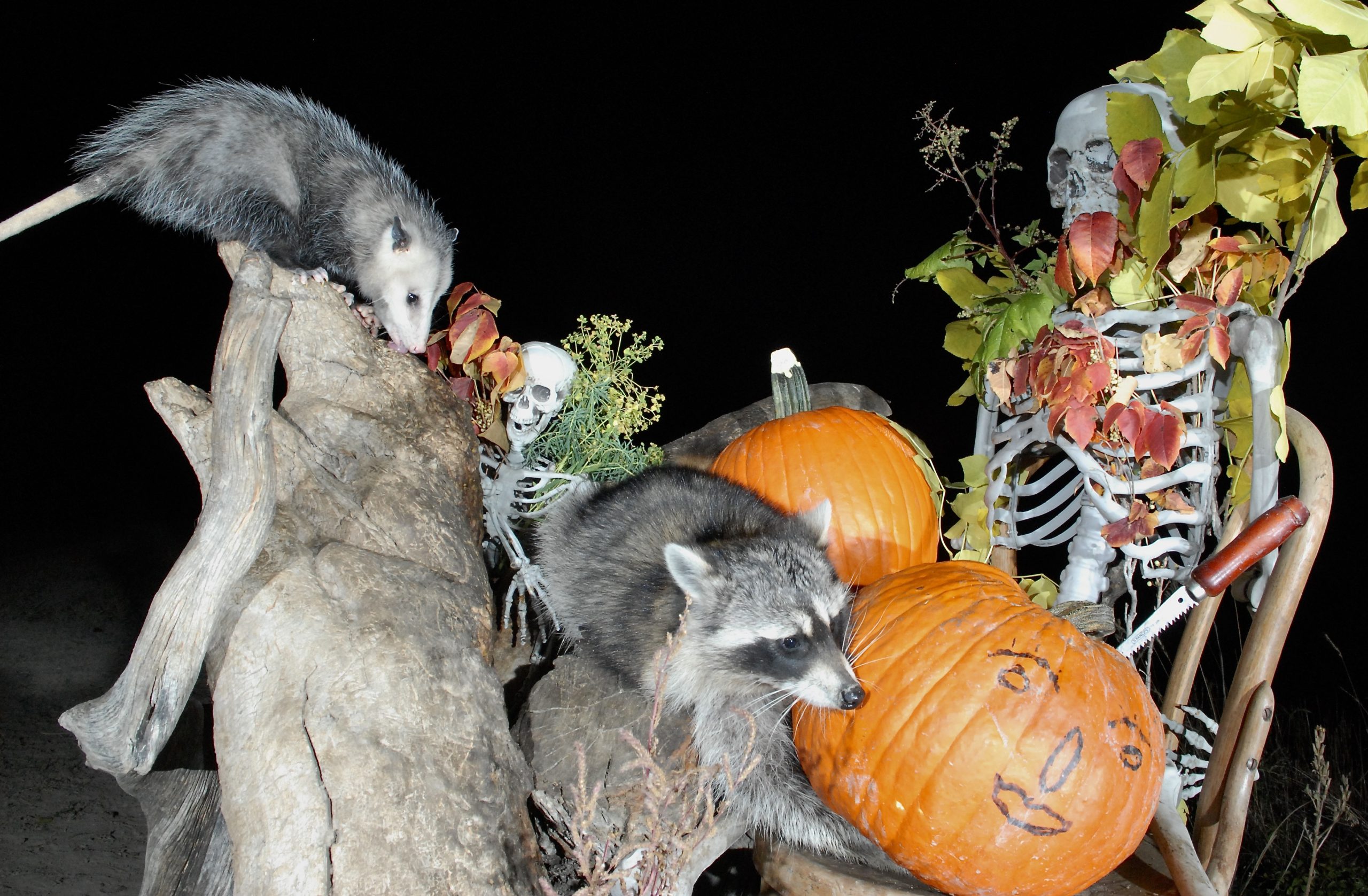 Yes, another Opossum.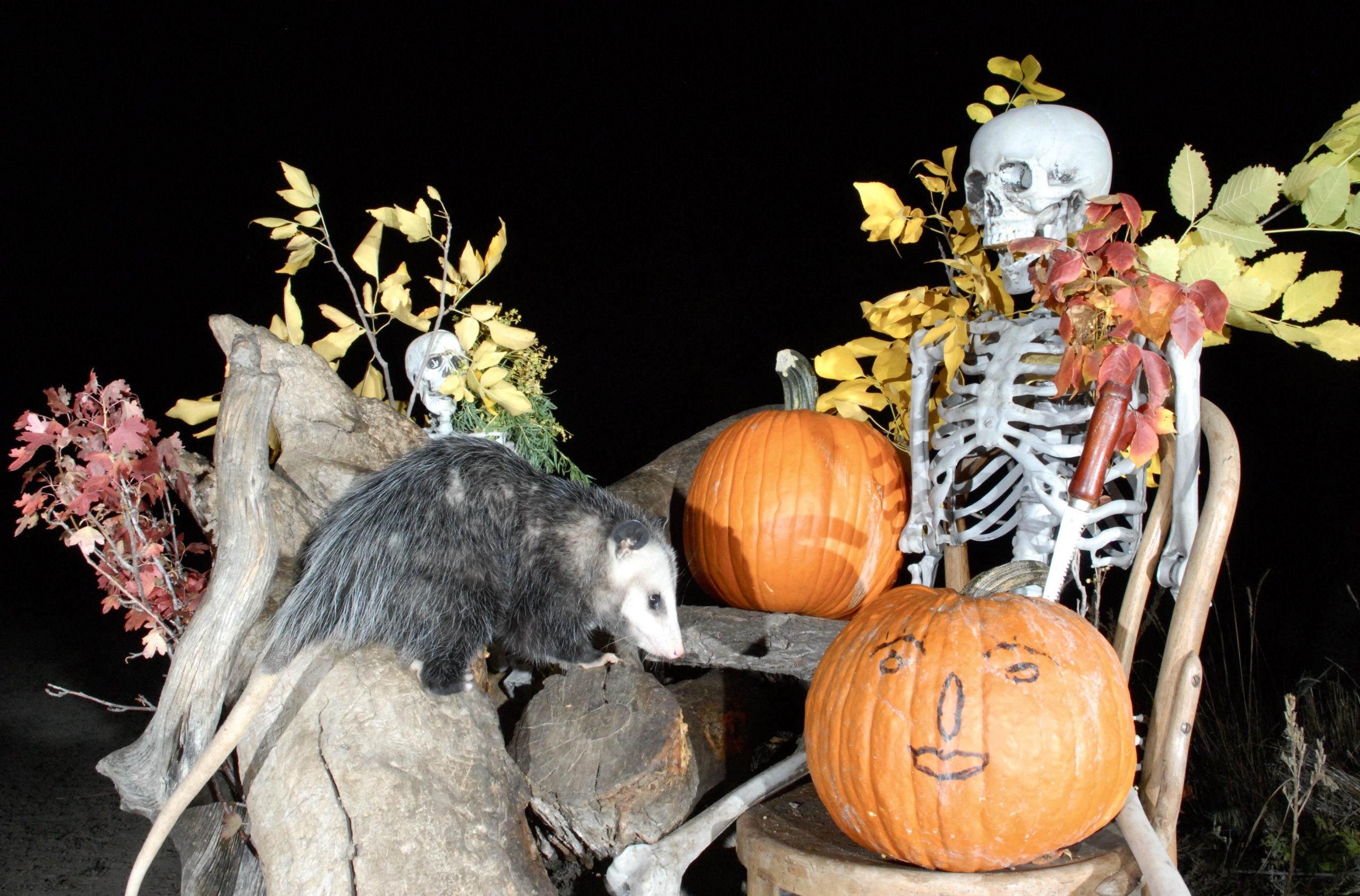 The Mule Deer like the decorations on my backyard stage.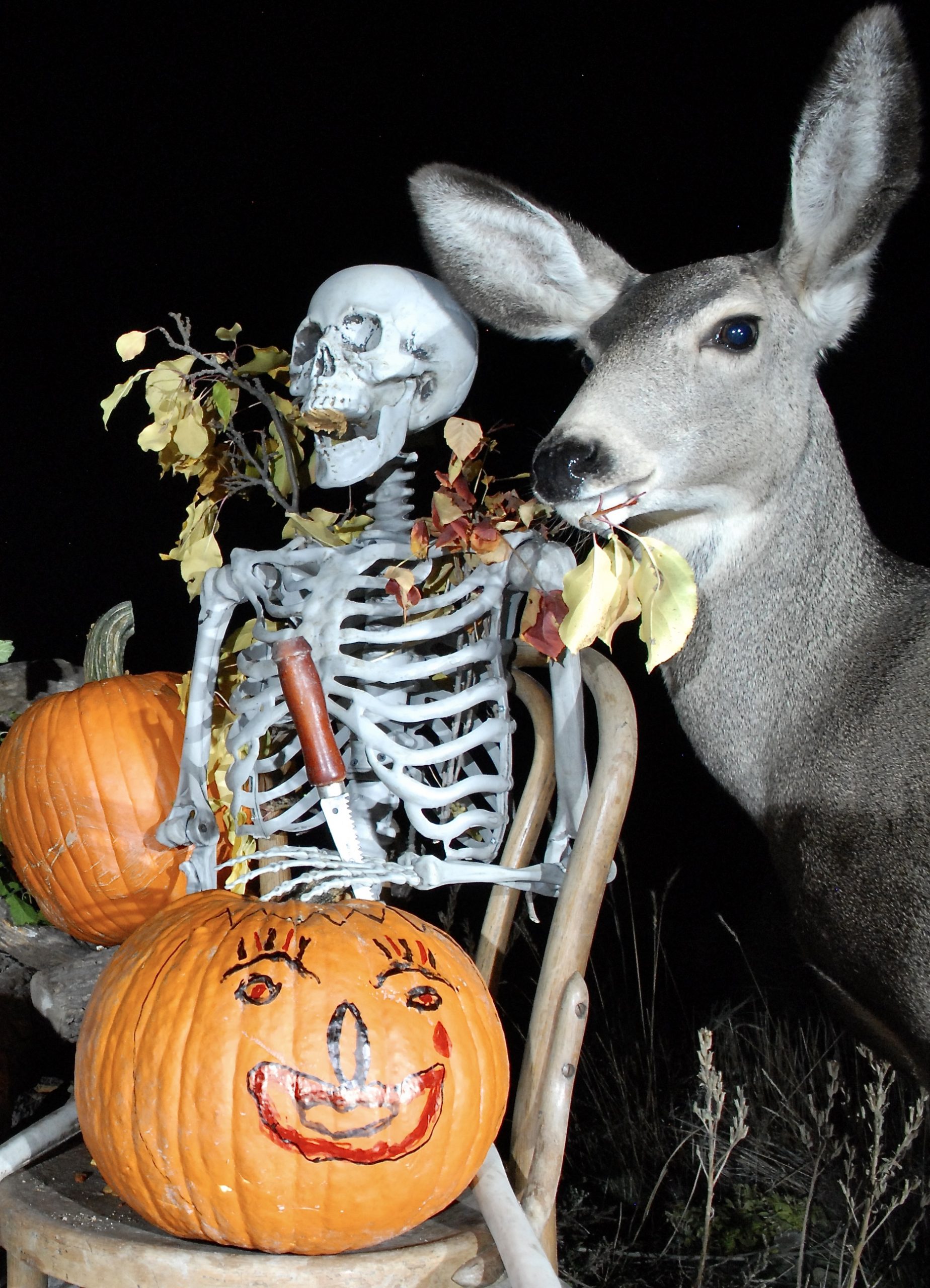 This should cinch it.  My Opossums get along with Raccoons and Striped Skunks.  And Vice-a-versa.  Or is that Trice-a-versa?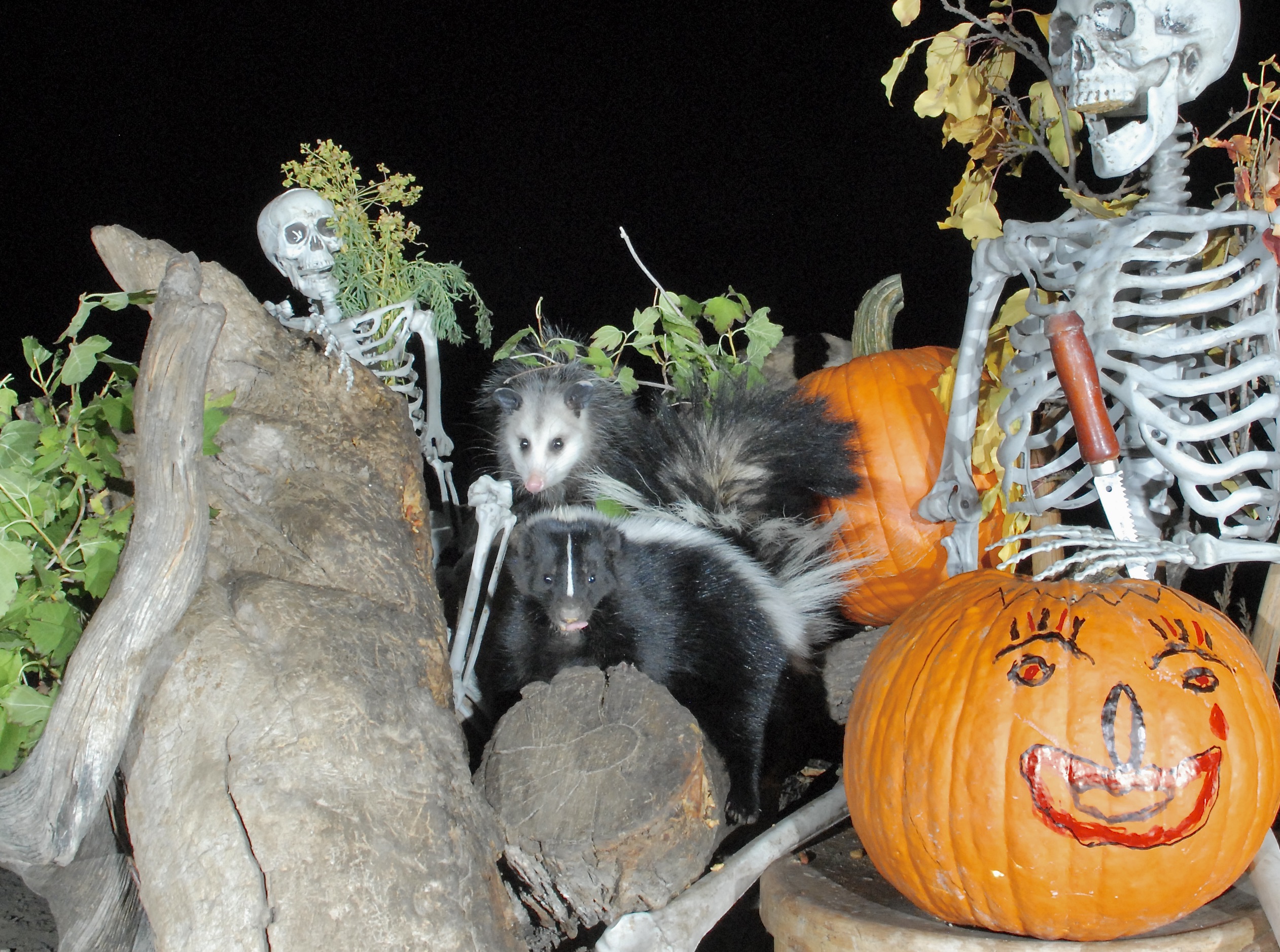 The Striped Skunk was a late actor in this Theatrical Troop.  But he's learning.  He still has some posing postures to perfect.