The Colorado Division of Water Resources has many gauges along the South Platte.  On September 18, 2013 their measuring instruments said the water was flowing at 17,000 cubic feet a second under the bridge at Atwood.  (For comparison, on September 18 of 2016 it was running at 153 cfs. The earlier figure was probably suspect as the configurations for those gauges have to be re-set frequently, and some of the equipment had been washed out.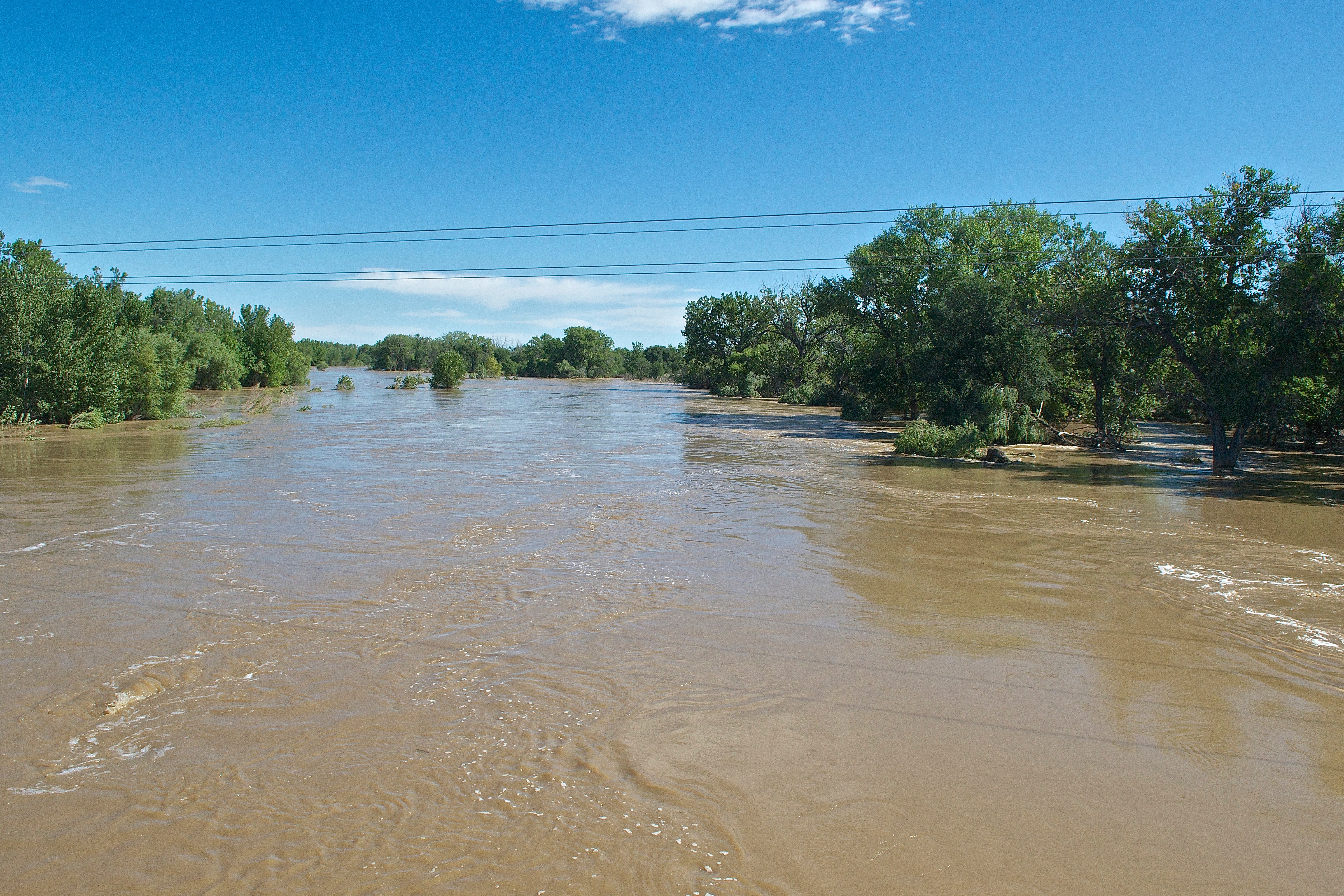 Water flowed under and around the bridge and over the roads on either side.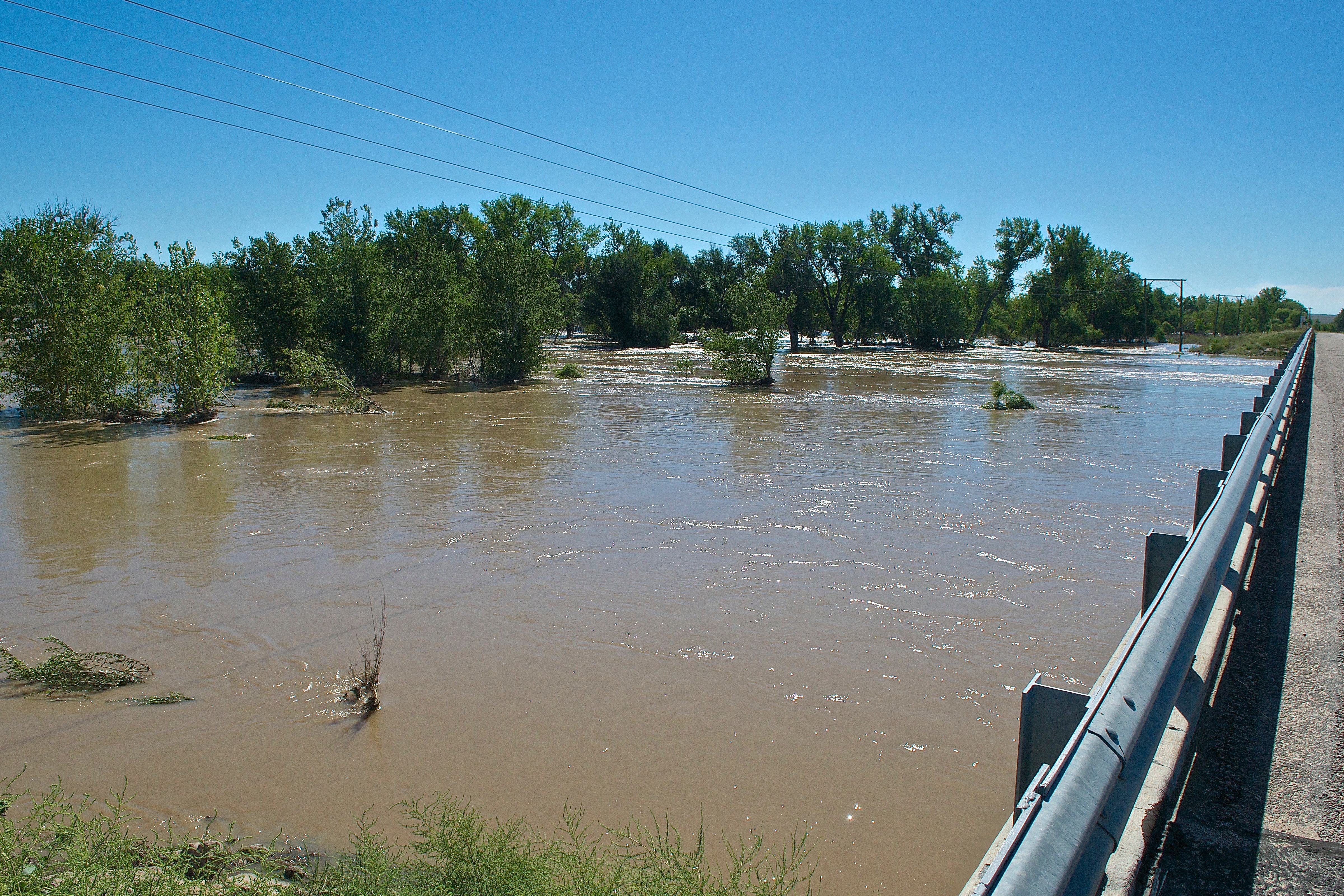 Looking up stream from the Atwood Bridge September 18.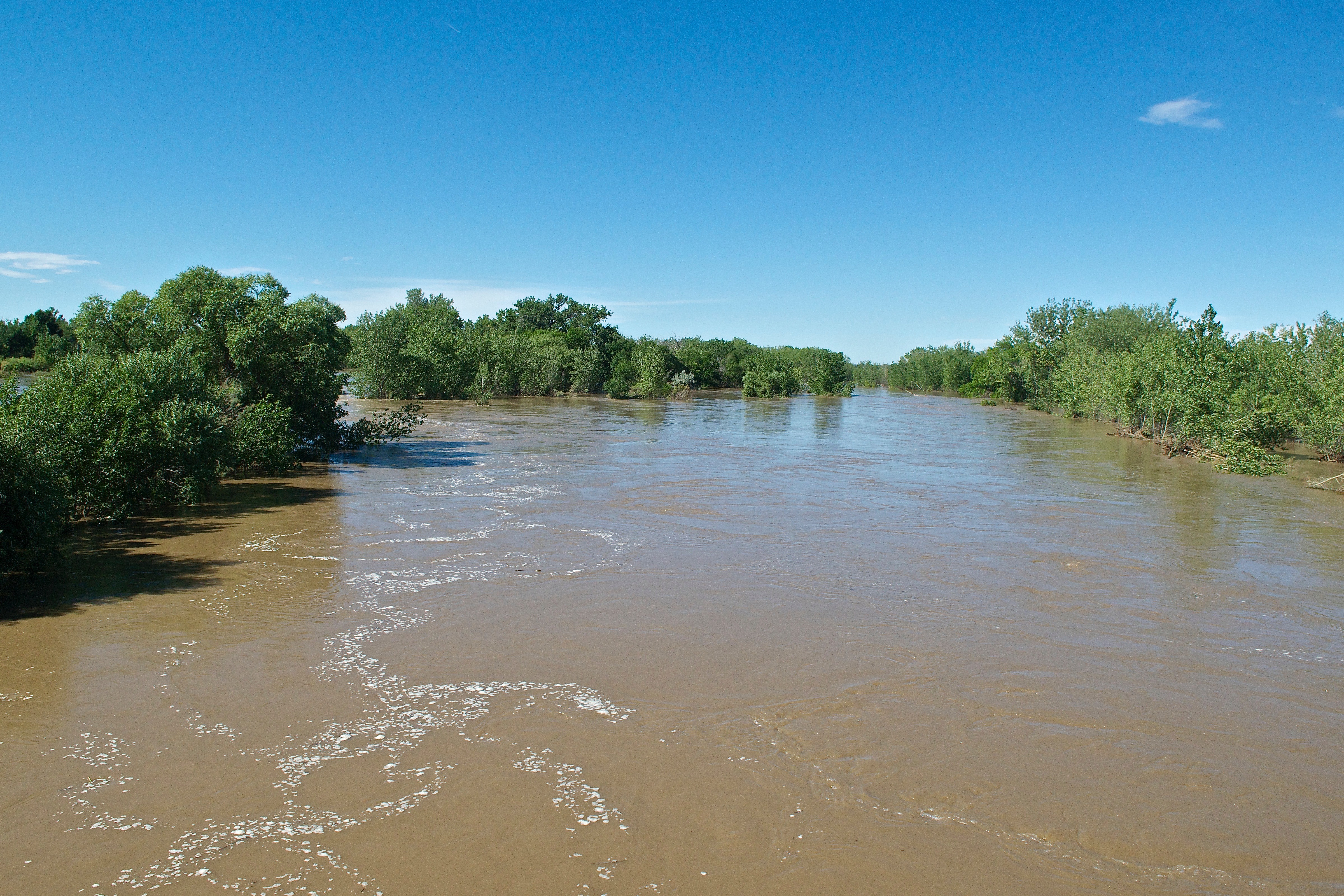 Same as the above picture, just 27 days later.  Water running at 288 cfs.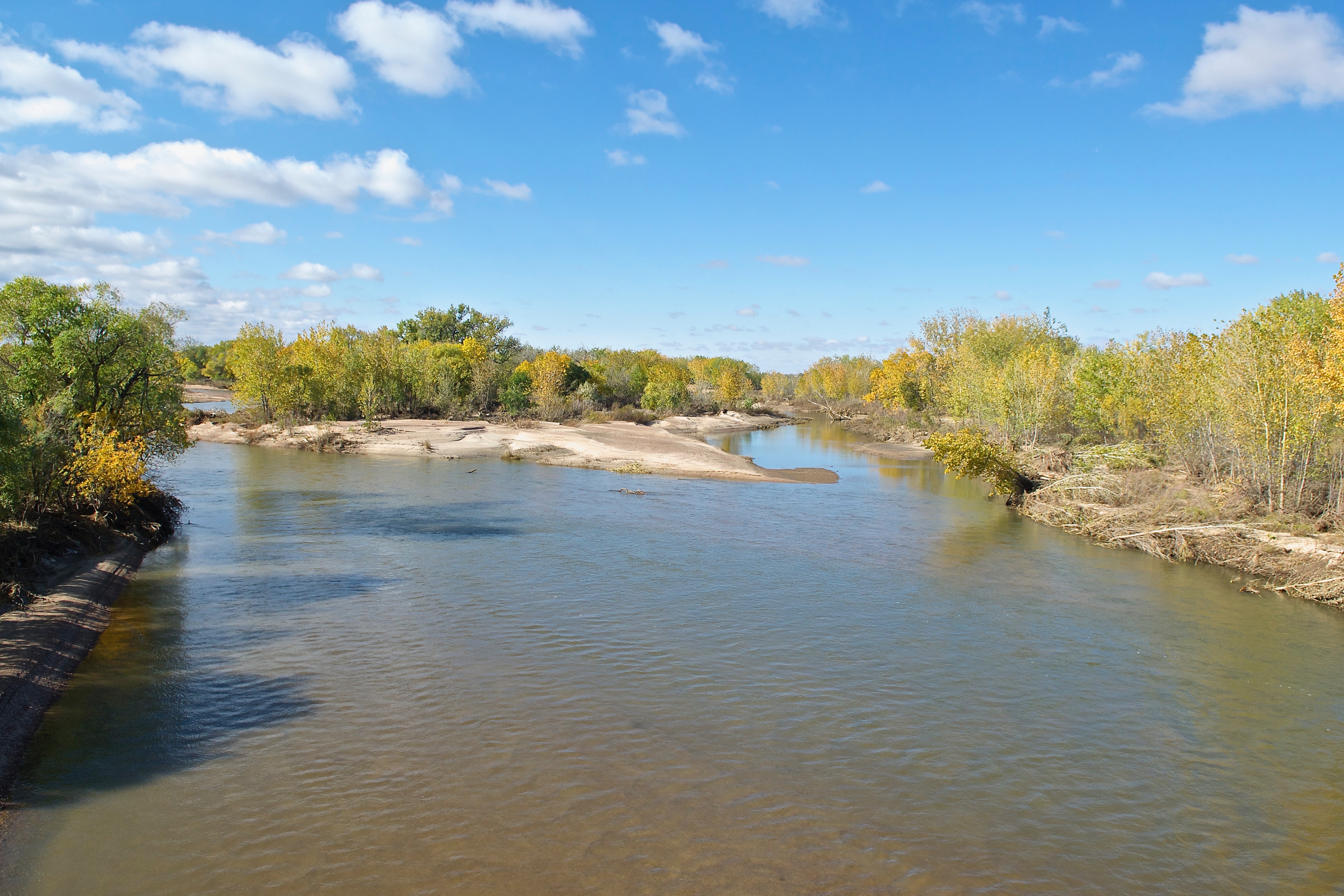 To point up the irregularity of the river, here is a shot taken October 10, 2010.  This was the only flowing water (There may have been irrigation ditches flowing on either side of the river.) and turkeys were WALKING across it.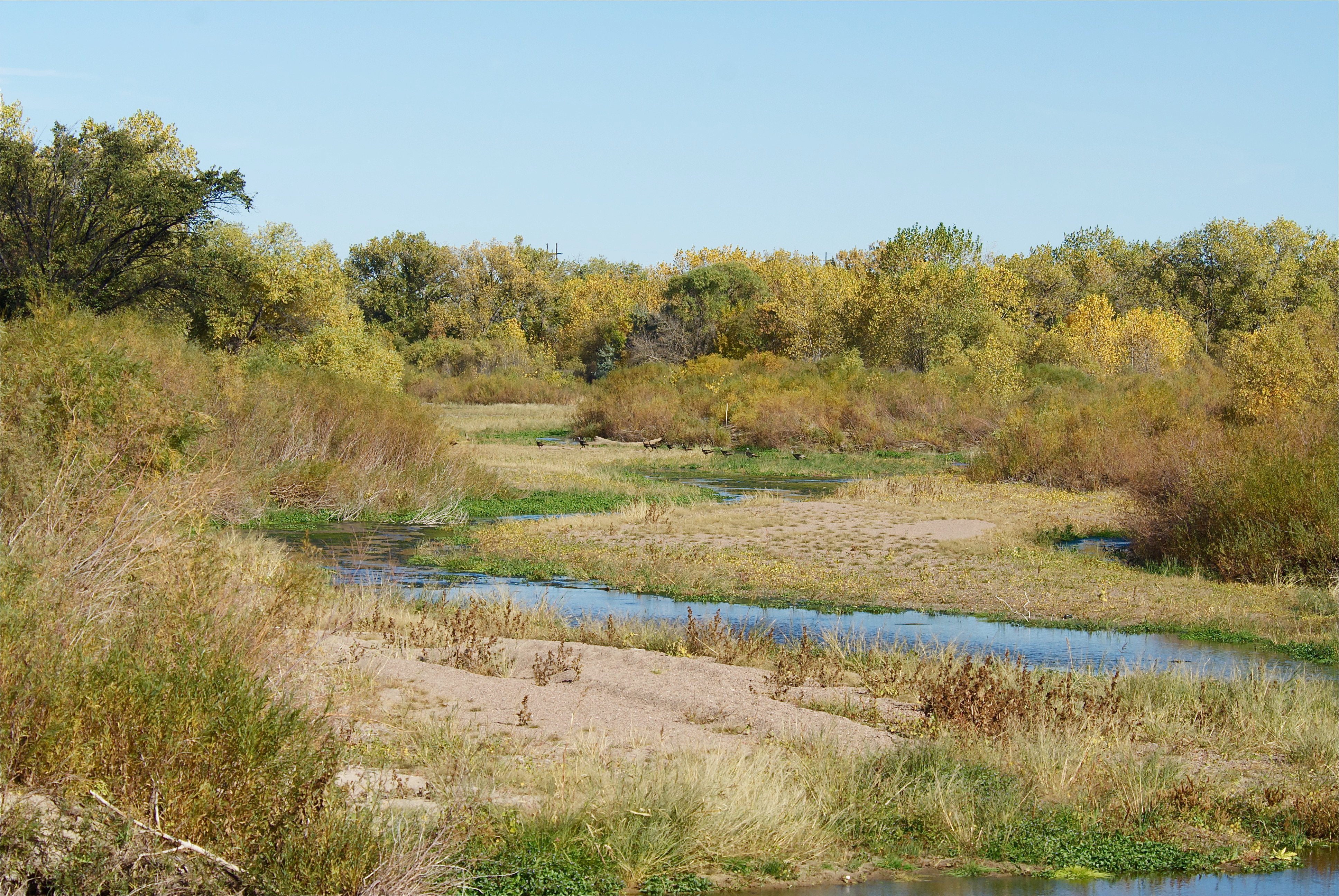 During the 2013 flood, these ladies from the United States Geodetic Survey were measuring the South Platte at the Sterling bridges.  Measurements must be made frequently as the depth and width of the river changes constantly as well as the speed of the water flow.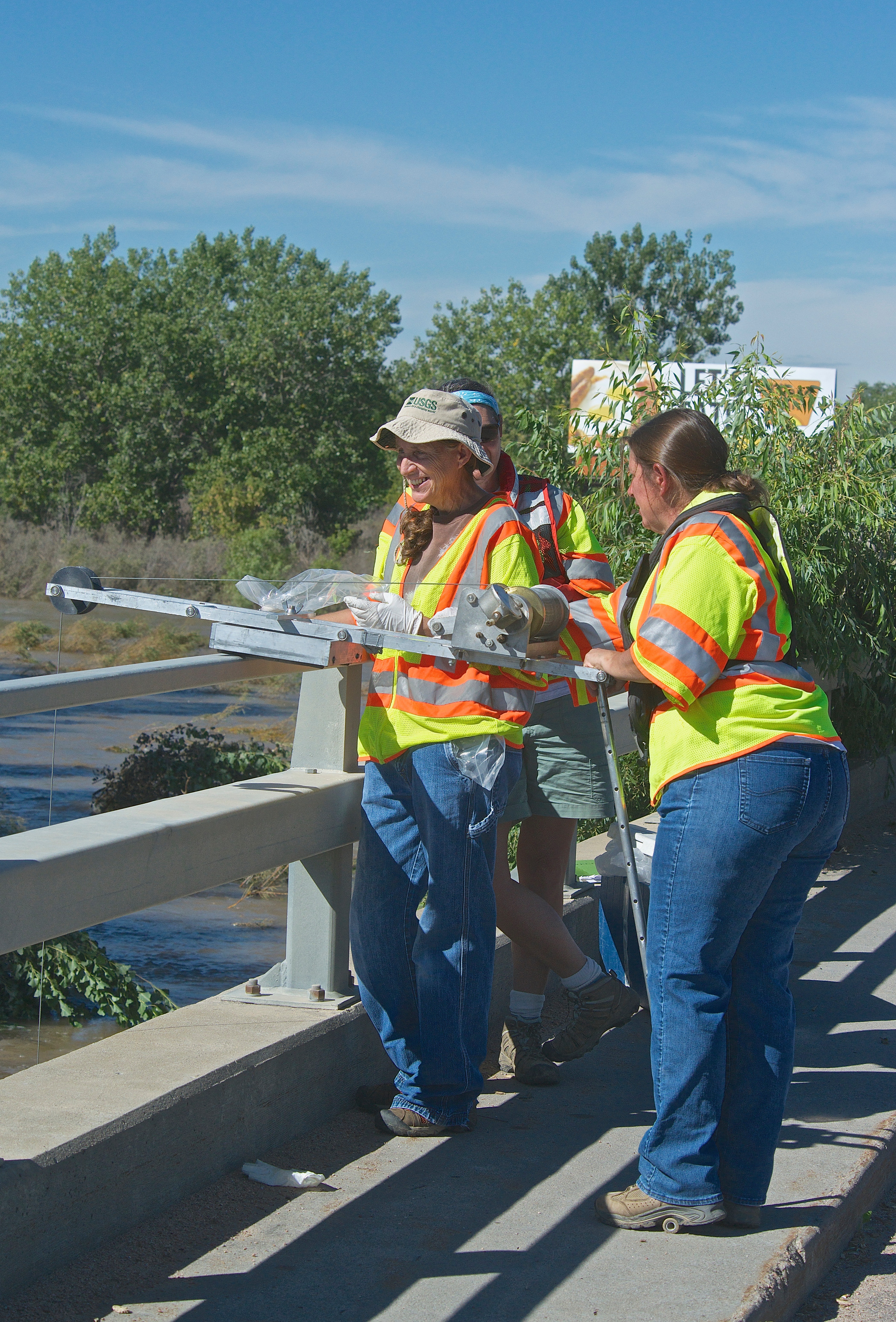 Even when it isn't "flooding" it can look like it.  Here is a view from the Ford Bridge (Near where Cedar Creek flows into the Platte.) on June 10, 2014.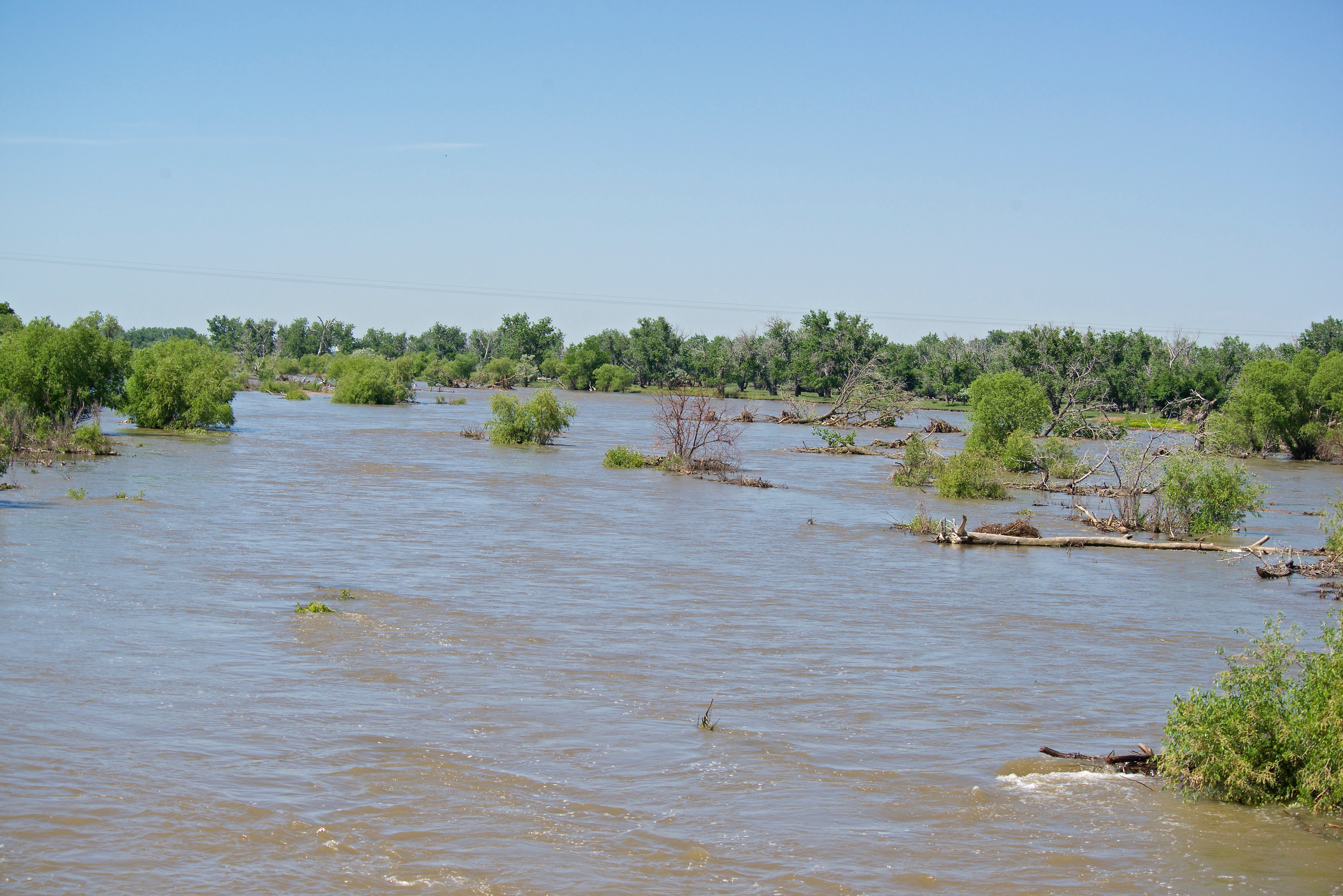 This little "sort of flood" took out County Roads 34 and 36 near the river in Logan County, as well as others. The problem was that the river decided to make two or three new channels to the west of the river.