A perfect desert Xeriscape.  From the base of West Butte looking toward the East Butte.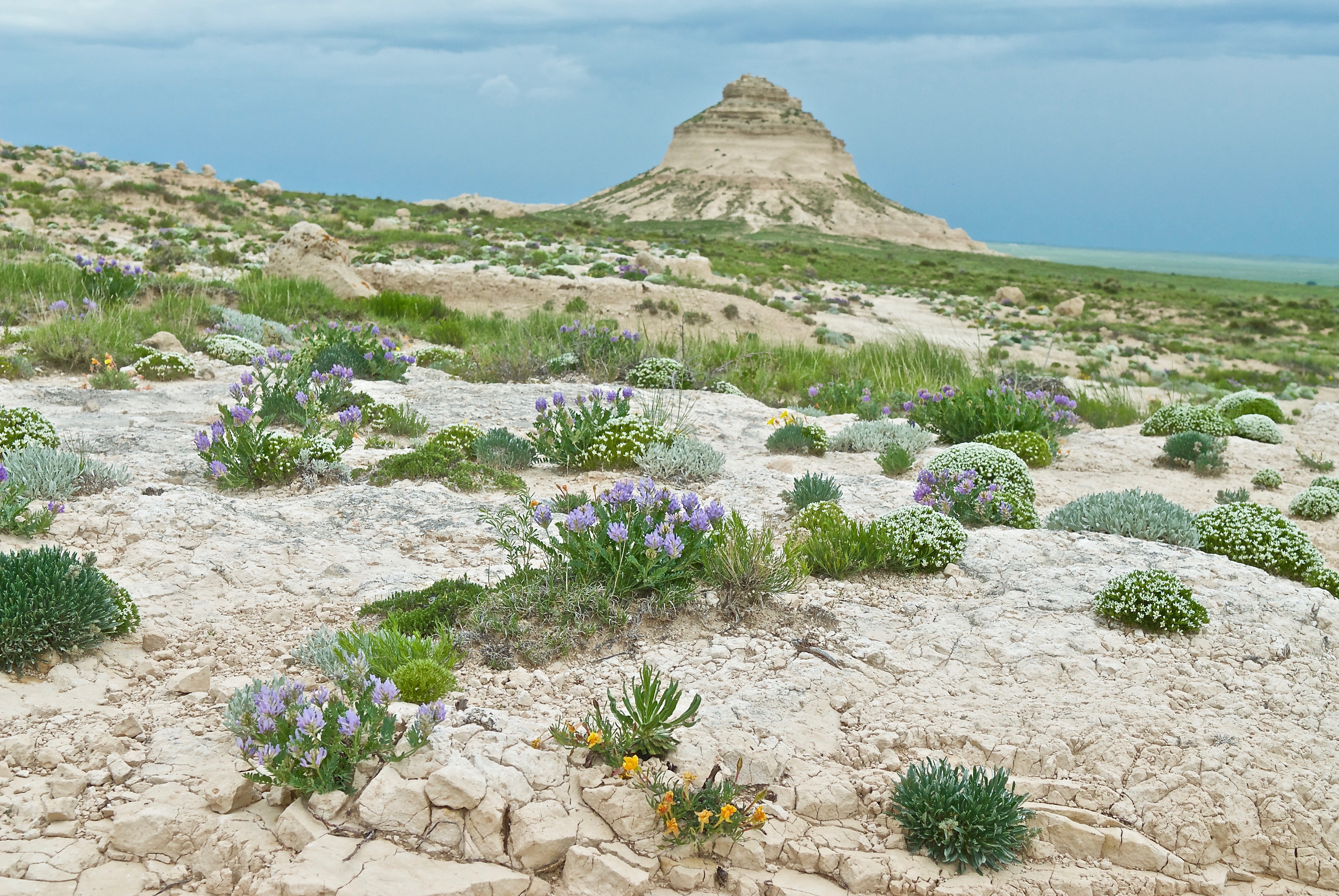 Erosion on the grasslands makes  for interesting walks.  This is on the Pawnee National Grasslands.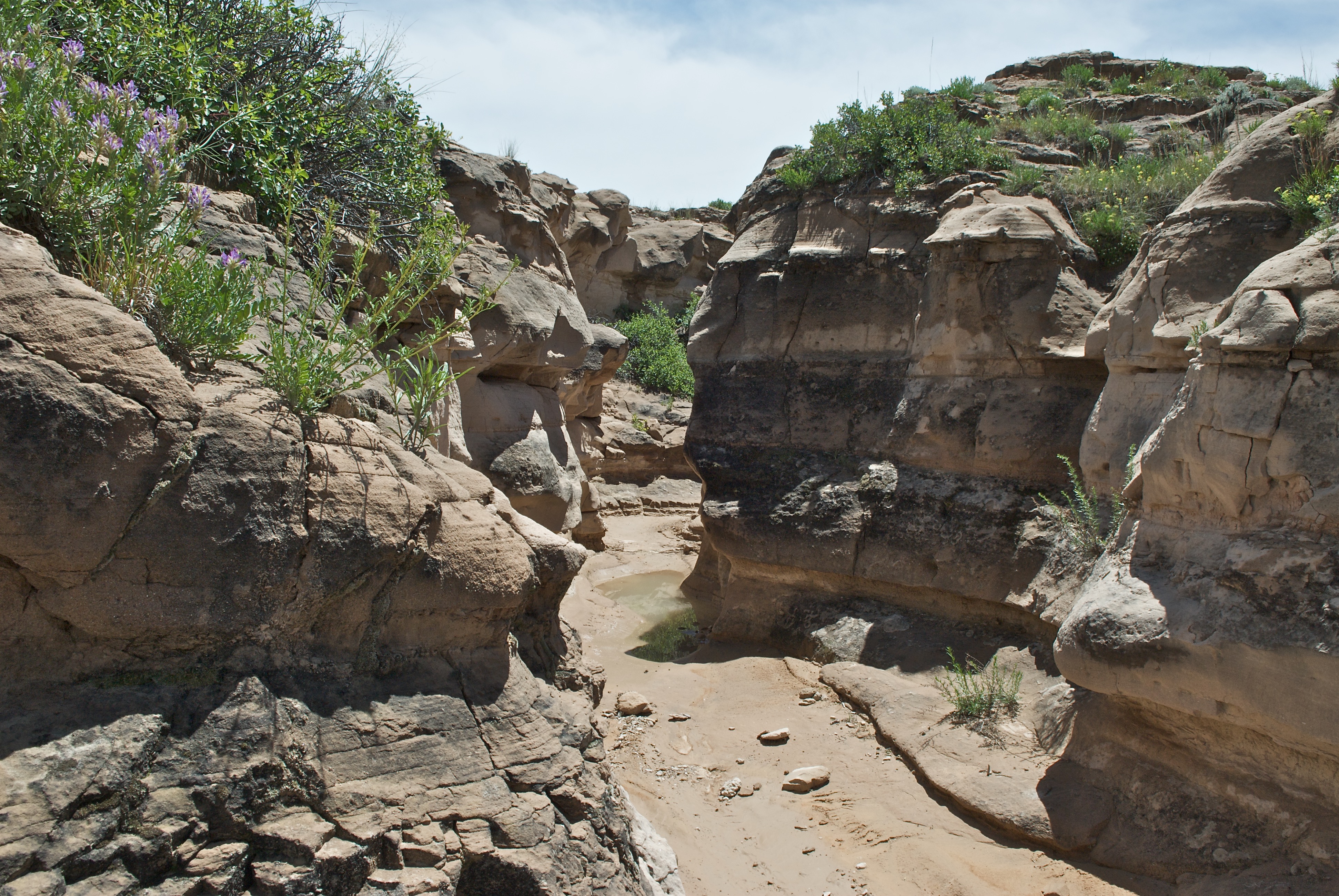 This was June 12, 2009.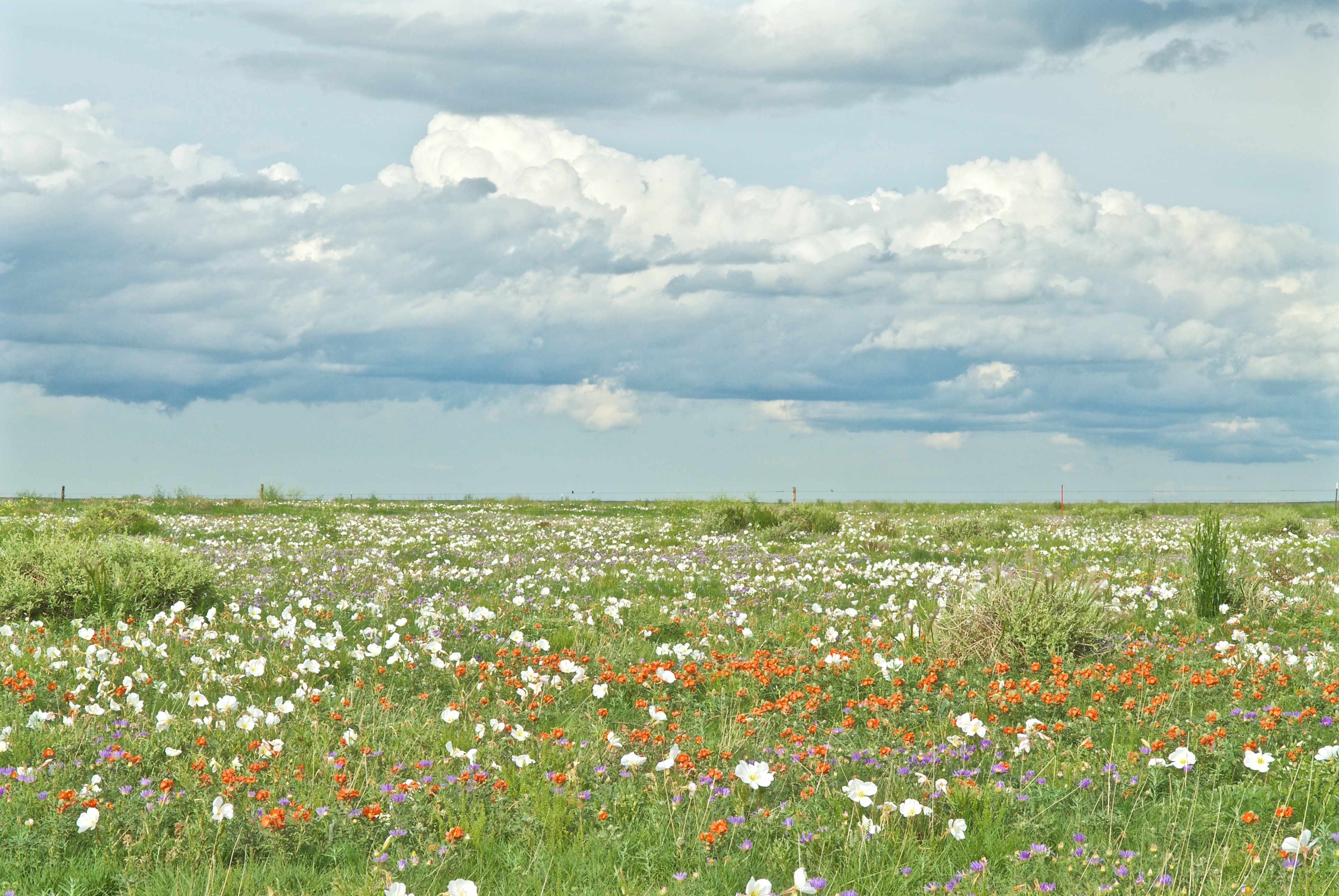 Red cattle on green grass.  Just west of the Buttes.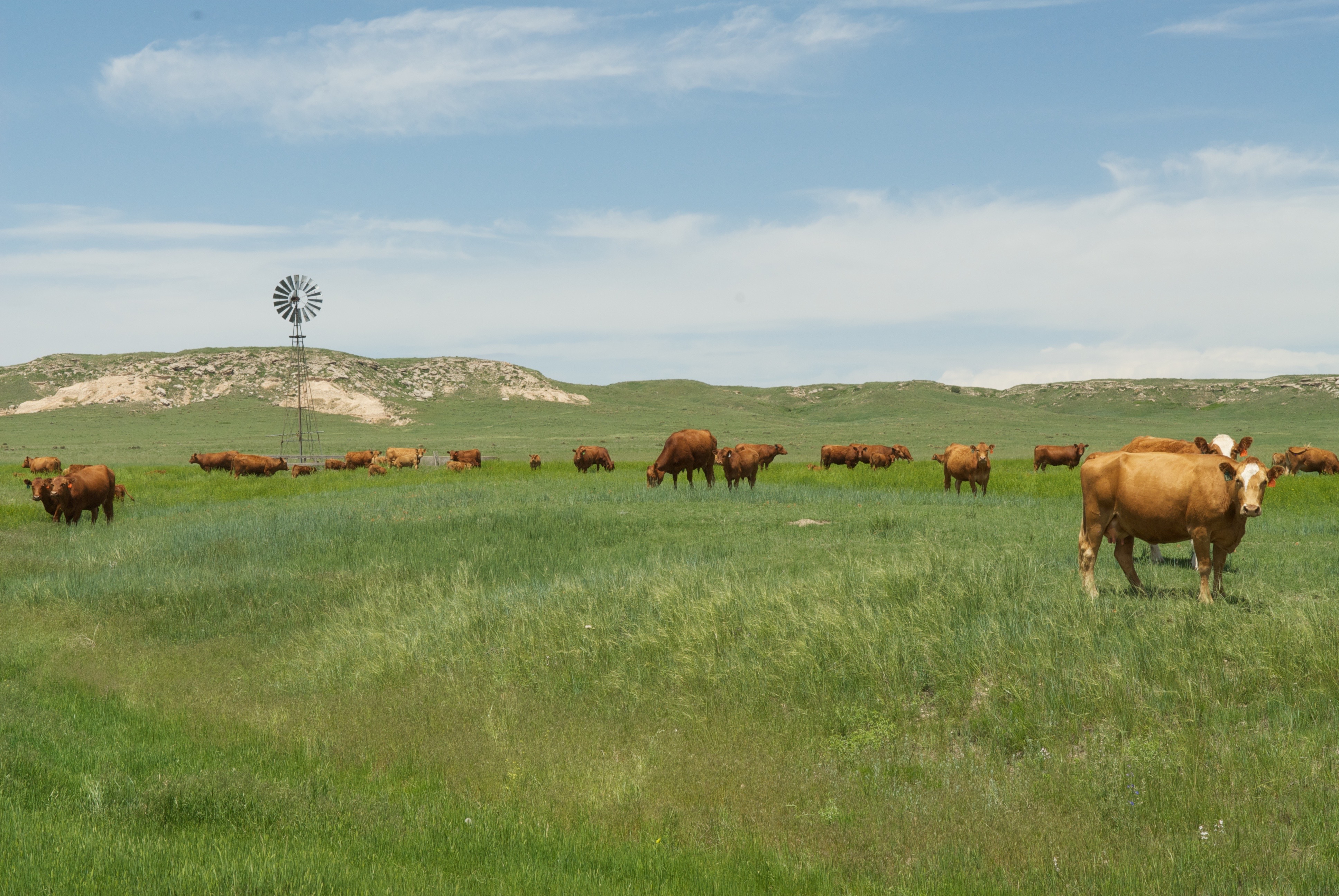 Don't miss the Grover parade and rodeo each Farthers' Day Weekend.  Grover is in the heart of the Pawnee National Grasslands.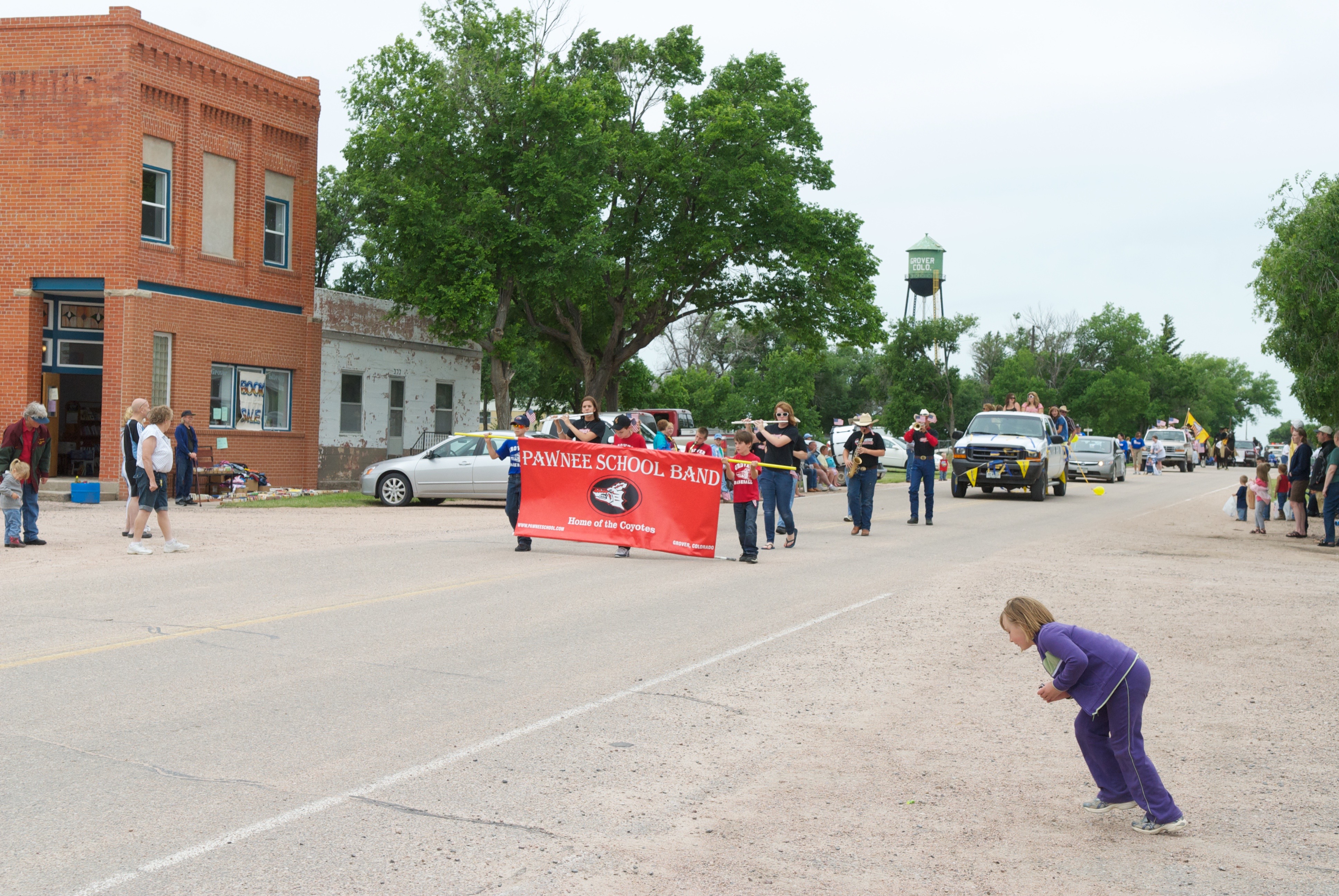 Storm clouds over North Sterling Reservoir.  Looking up the Cunningham branch from Sunset Point.  There is a nice figure eight walking path here that sports many of the flowers seen here.  But you have to pick the right times.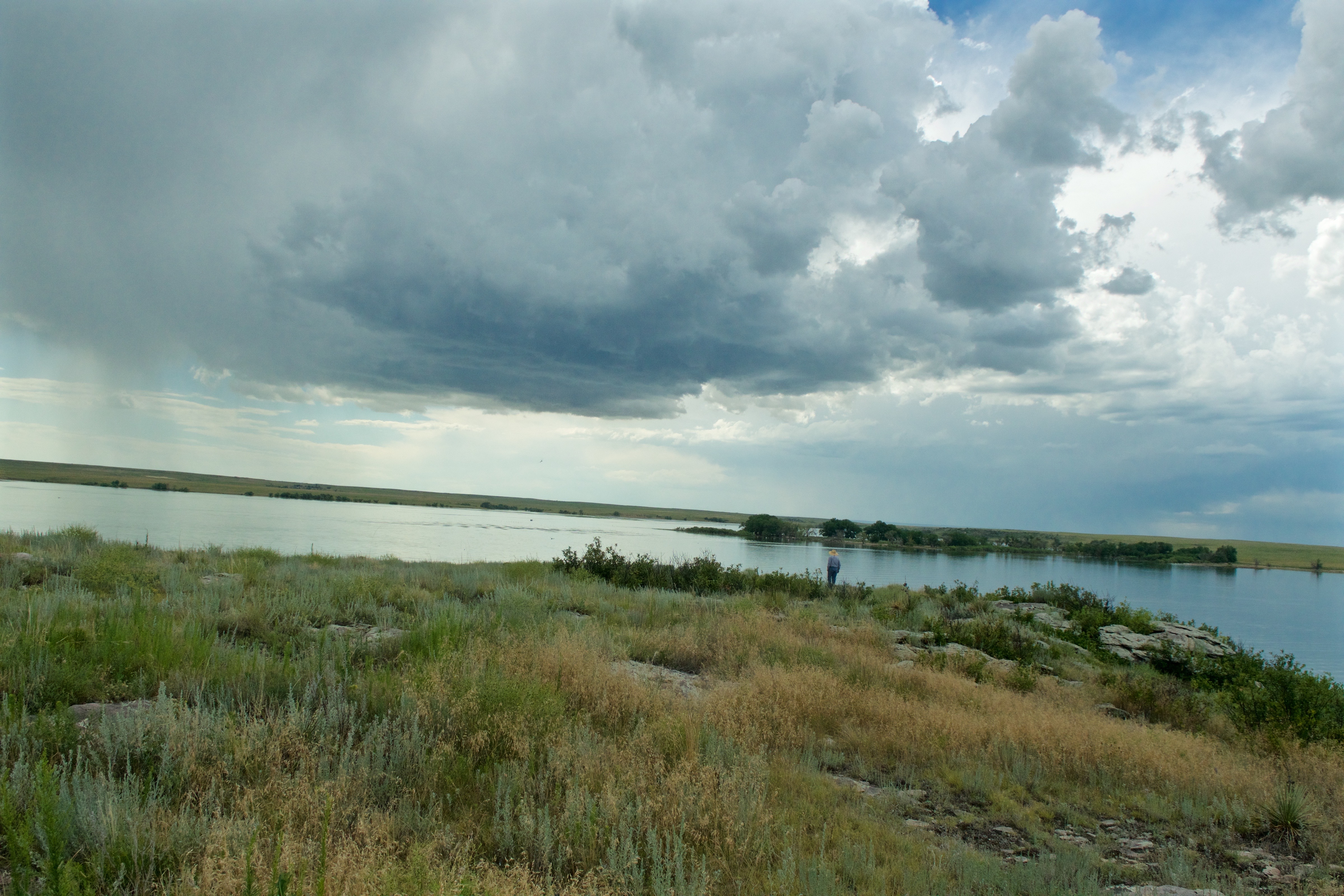 The May 30, 2016 tornado just north of North Sterling State Park.  I was shooting a picture of a Penstemon, looked up, and dashed to the car to get a different lens.  It was very calm and I'm not sure most of the boaters noticed it.