The Trumpeter Swan is the largest flying bird in North America, males averaging twenty-six pounds.  Believed to mate for life, one female is known to have lived for thirty-two years in the wild.  This pair wintered on a augmentation pond near Meino in 2014.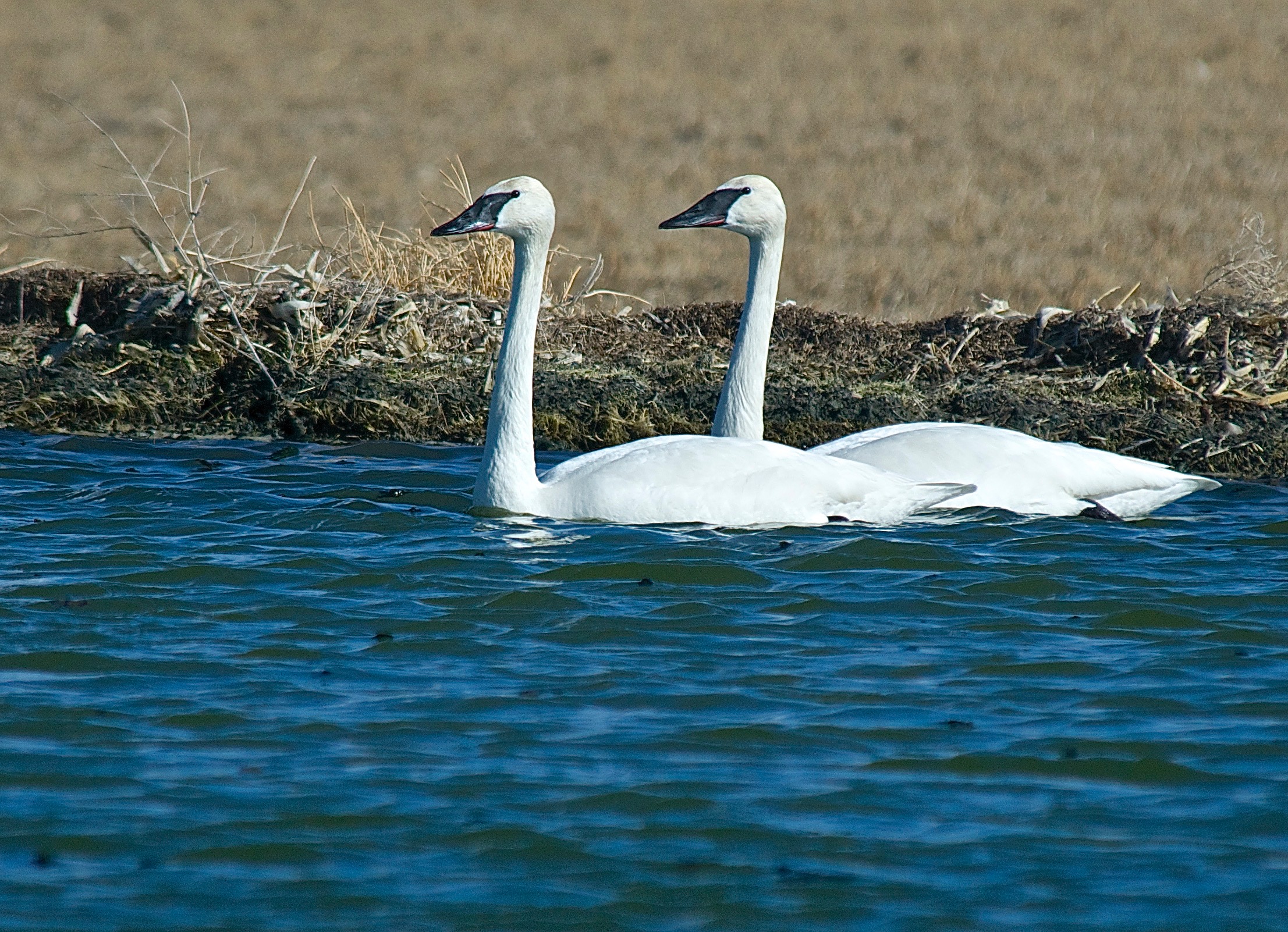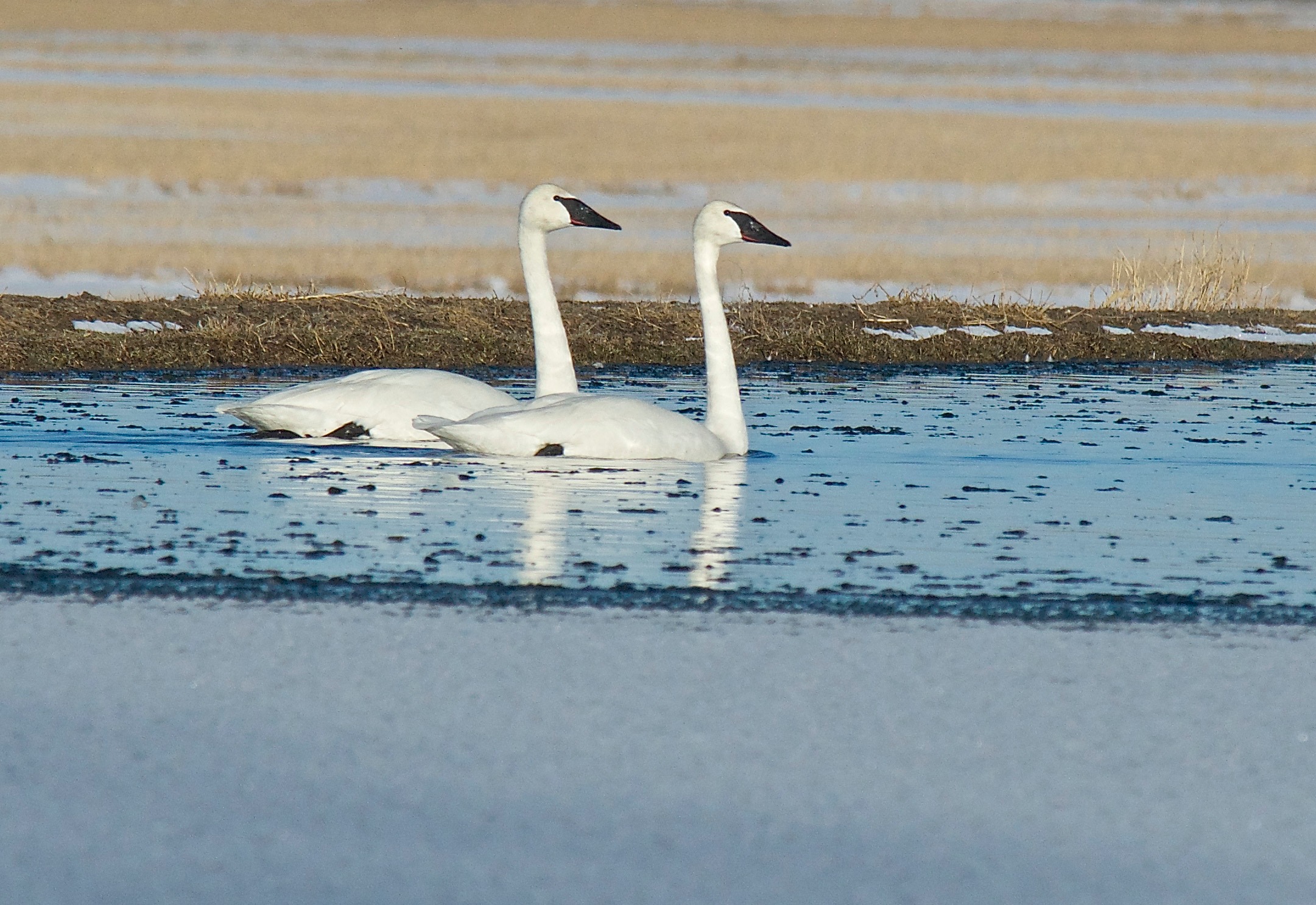 Sandhill Cranes fly over often.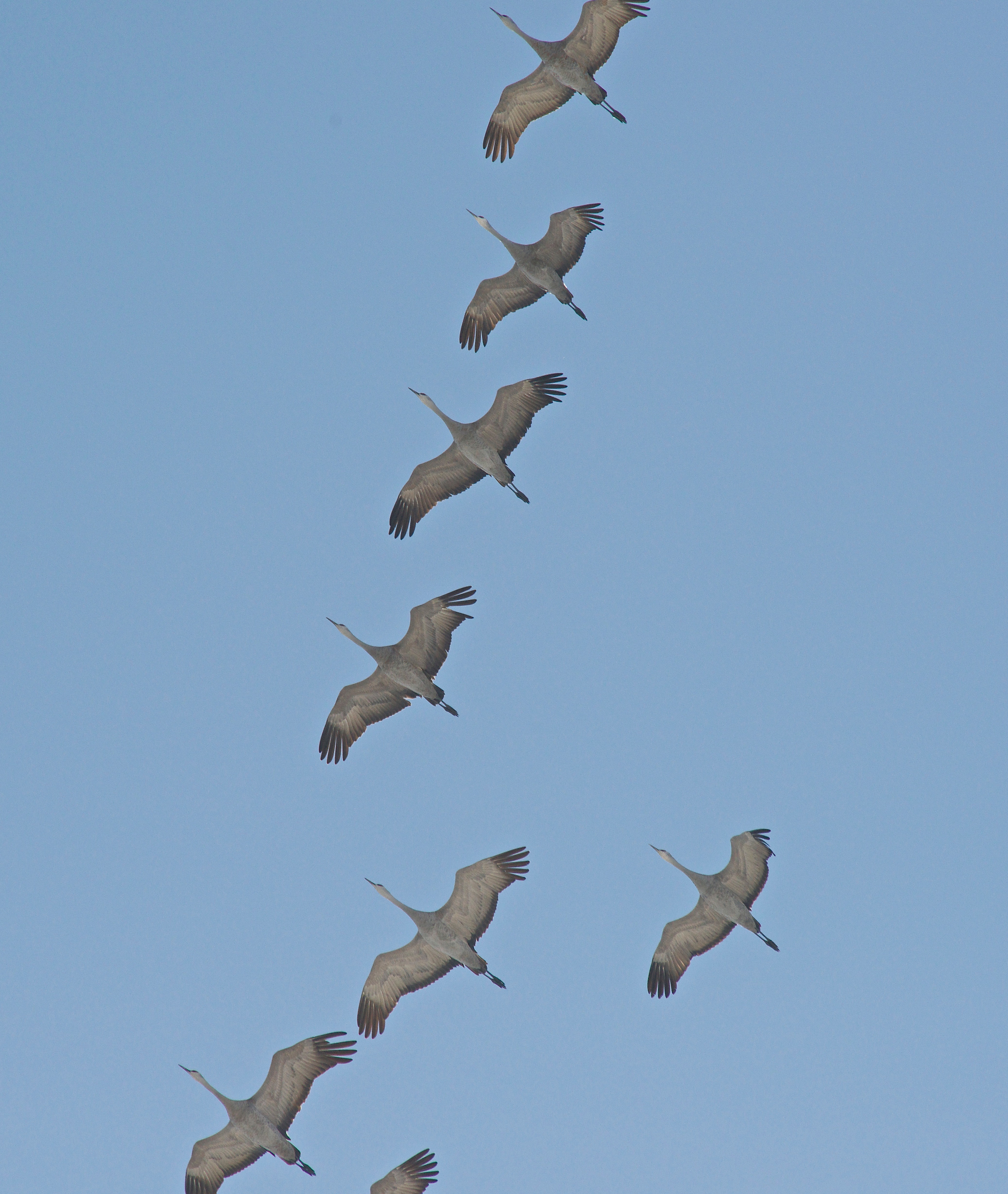 One pair did nest below the dam at North Sterling State Park twice before the trees were cut.  Though white to gray in winter, they turn reddish in the Summer.