The day after dove season started I expected to see nothing at the river, and yet.  There he was, still in velvet and in his red summer coat.  White-Tailed Deer dominate at the river.  Mule Deer are few and seem to be passing through.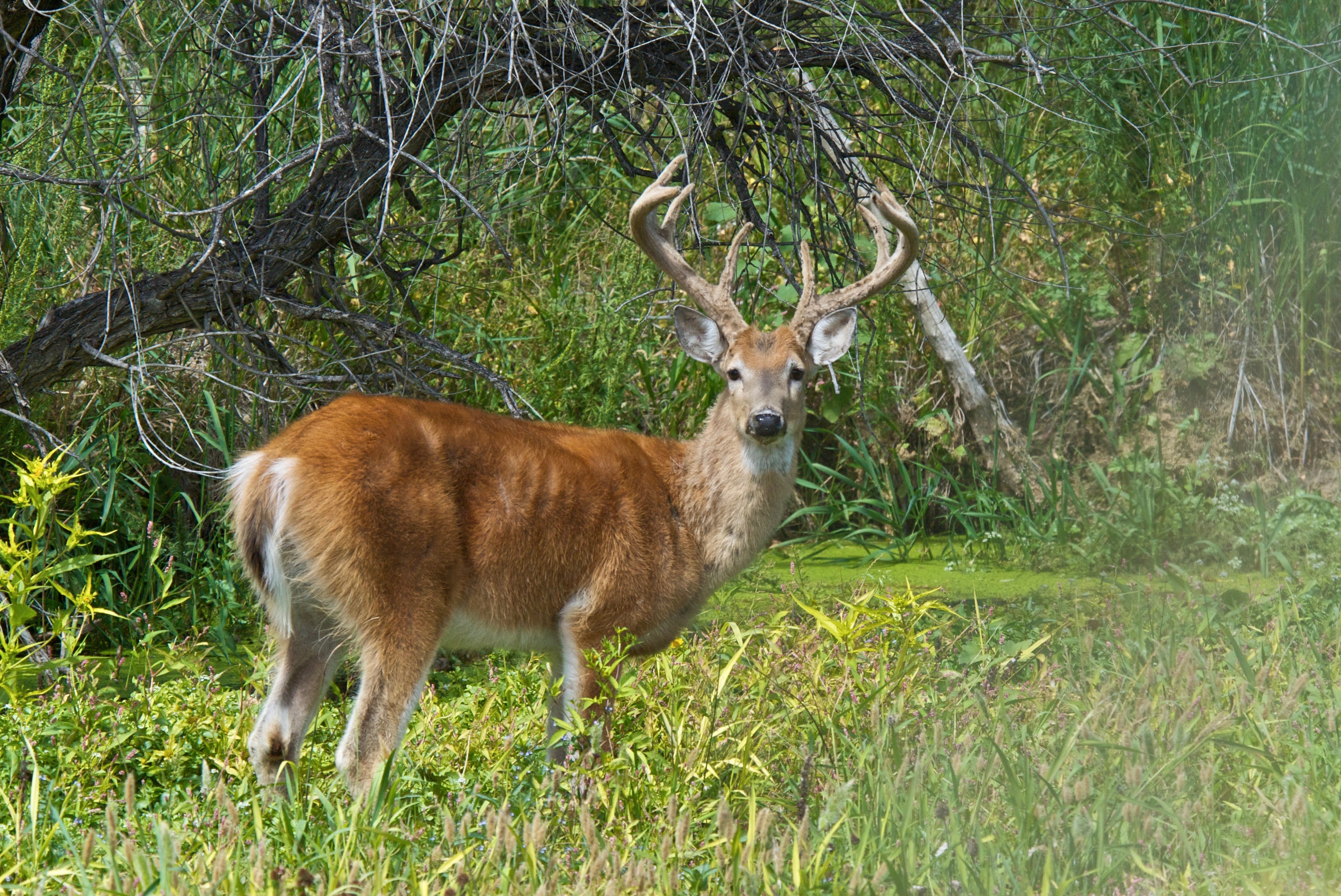 More a giraffe than a young buck.  Photo taken June 3.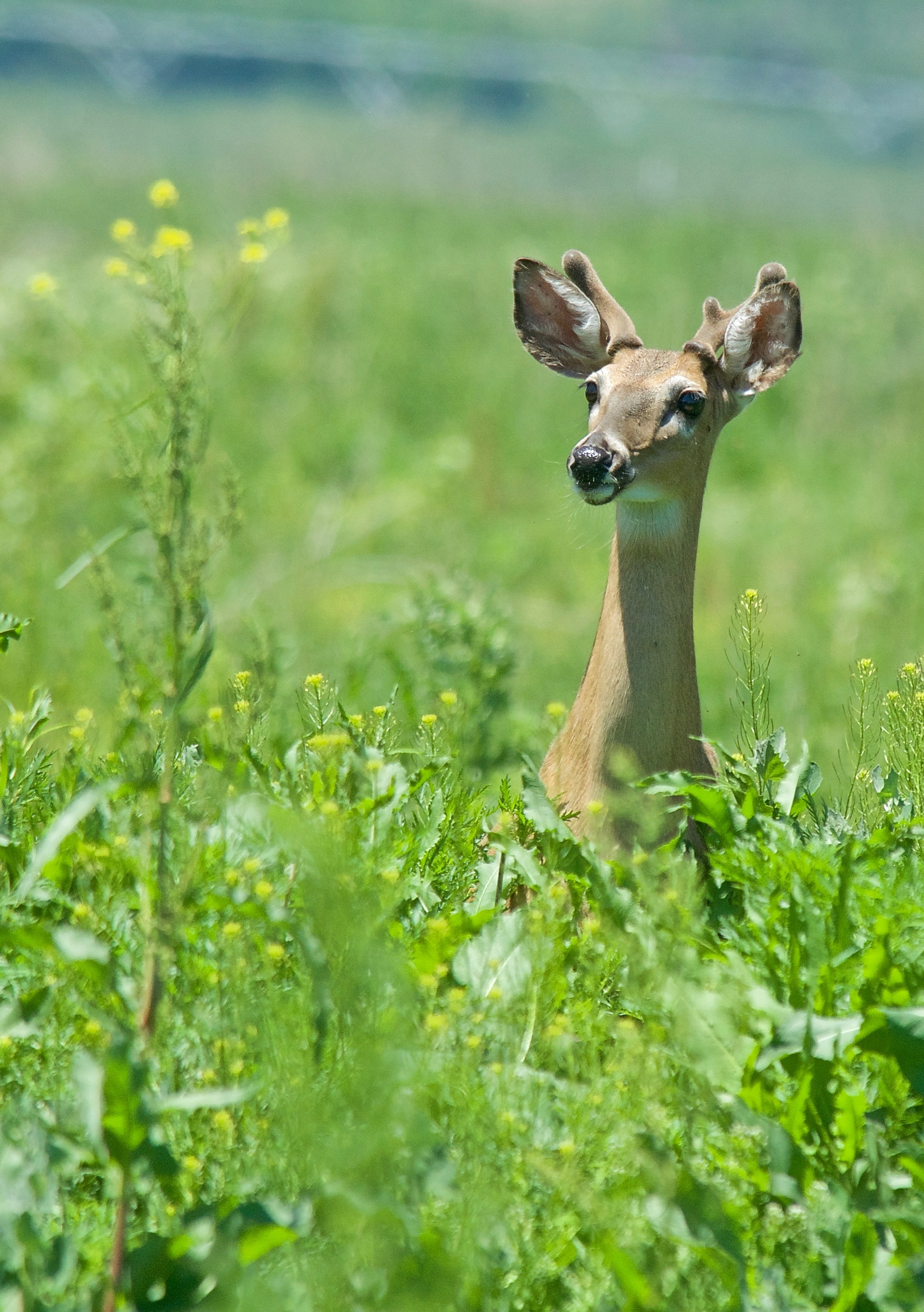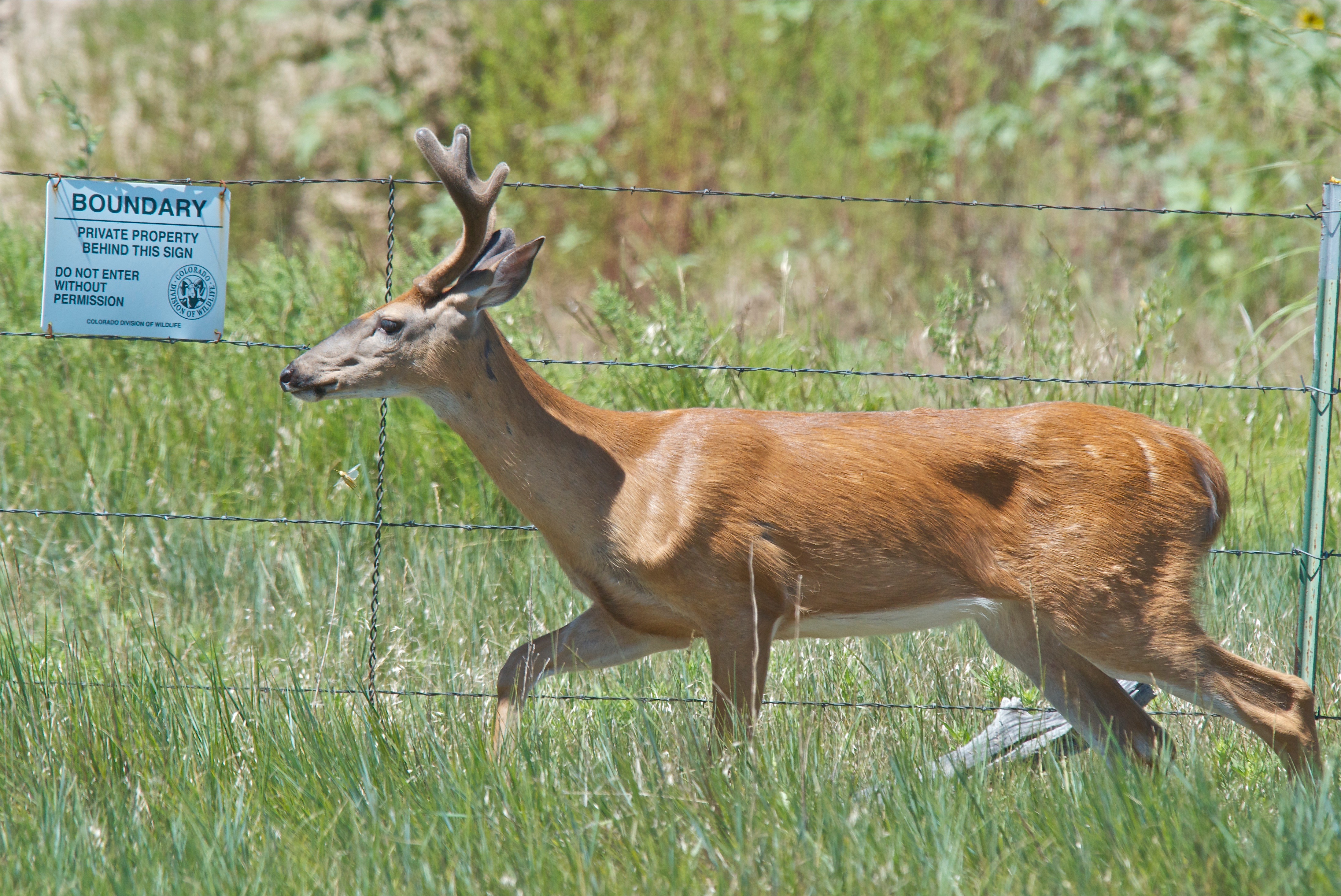 The White-Tailed are also on the prairie.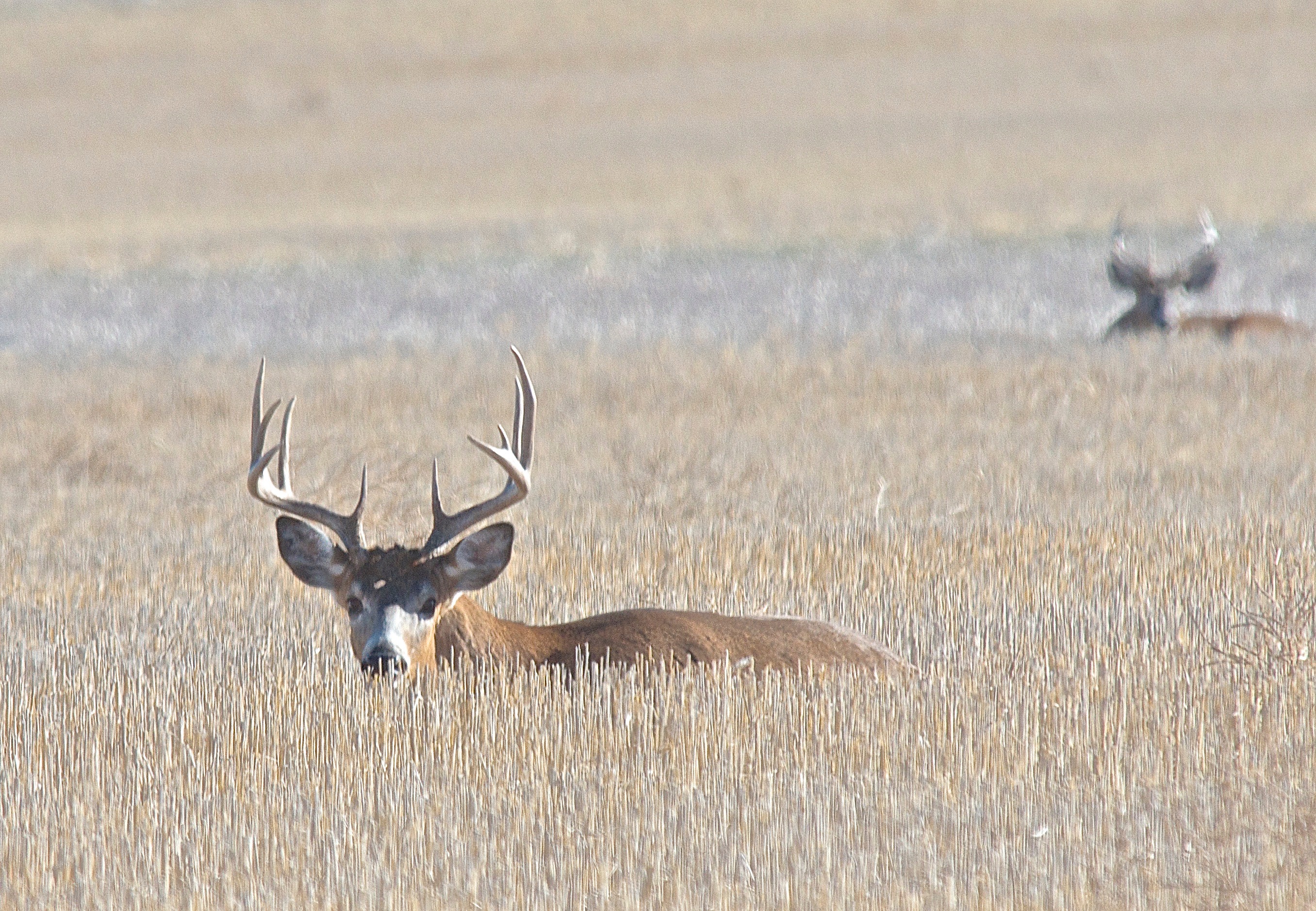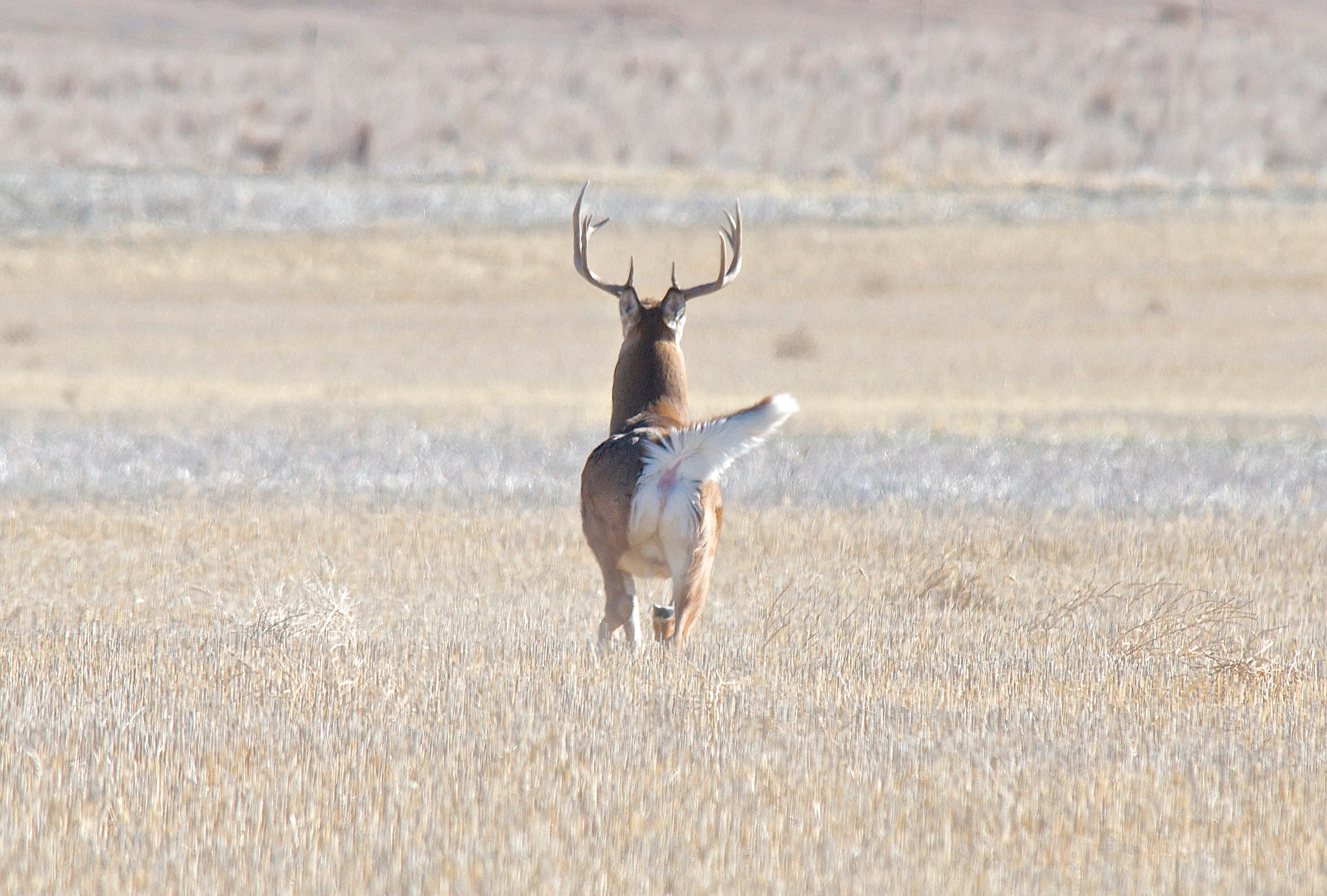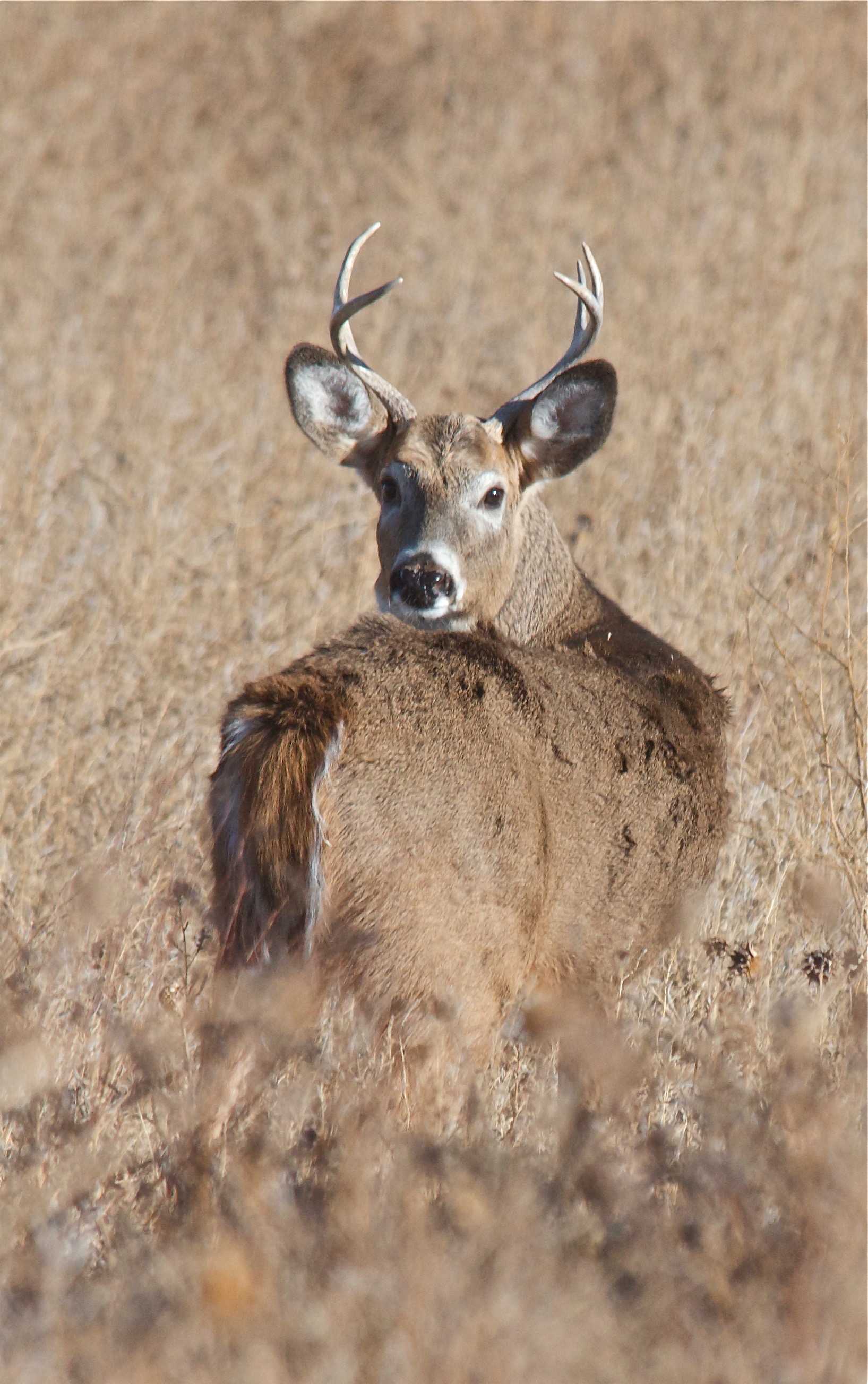 Yes, one is there.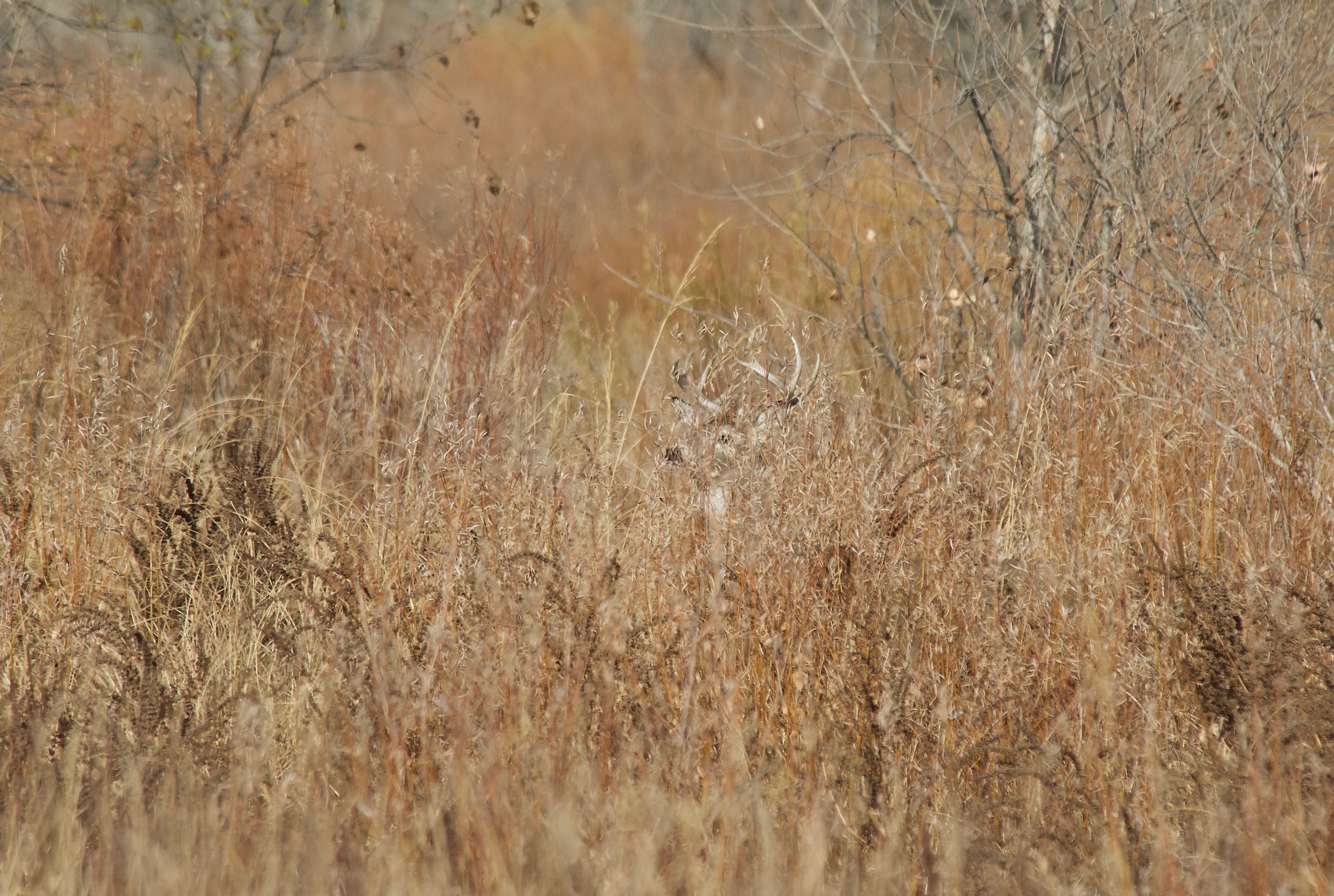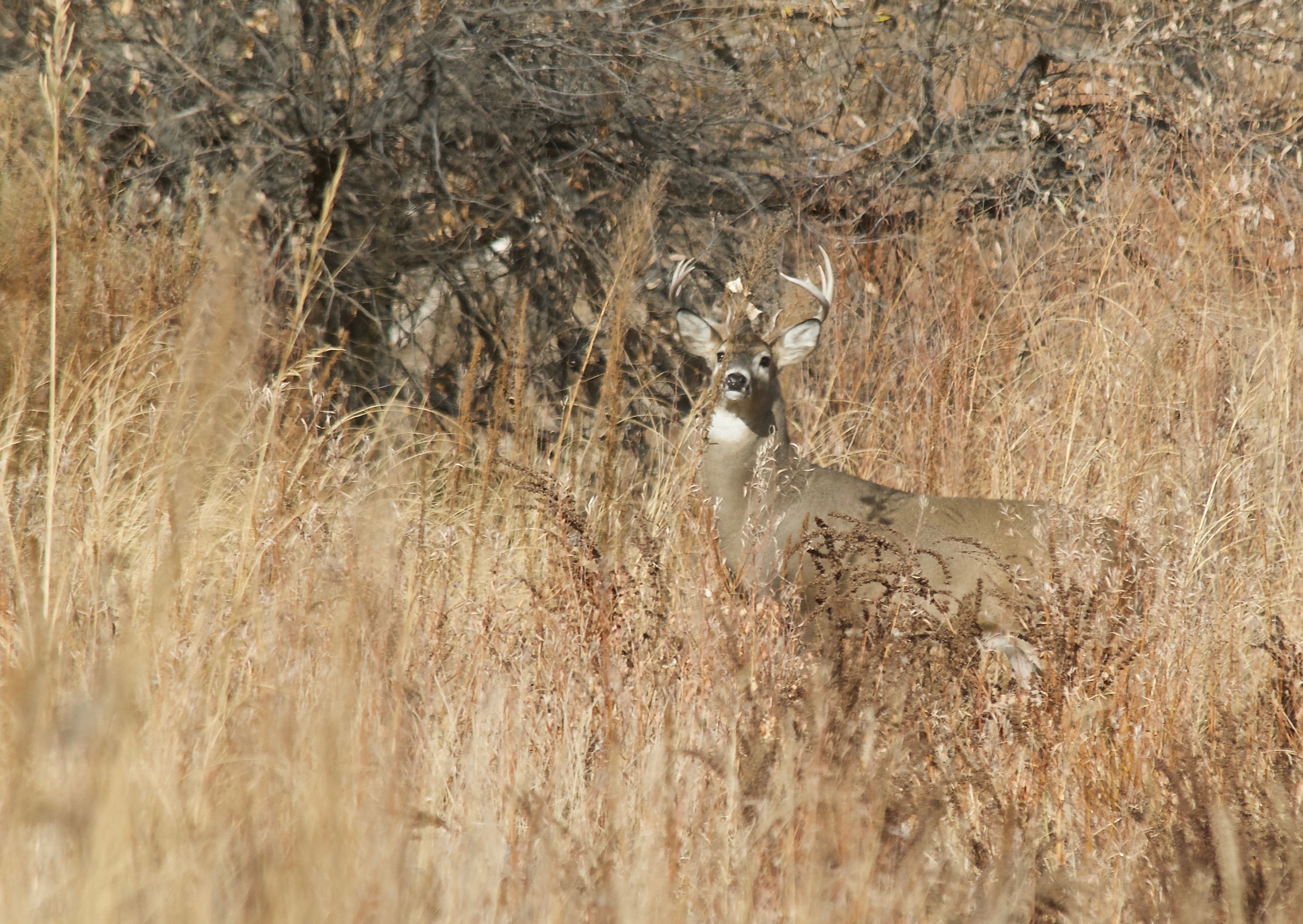 This was a full-sized fence post, now whittled to a nubbin by White-Tailed bucks polishing their antlers.  There is a string of such posts, this one the most demolished.