Apply named.   I have heard tales of how mean they can be but have never encountered one with a bad attitude.   They are short and stubby.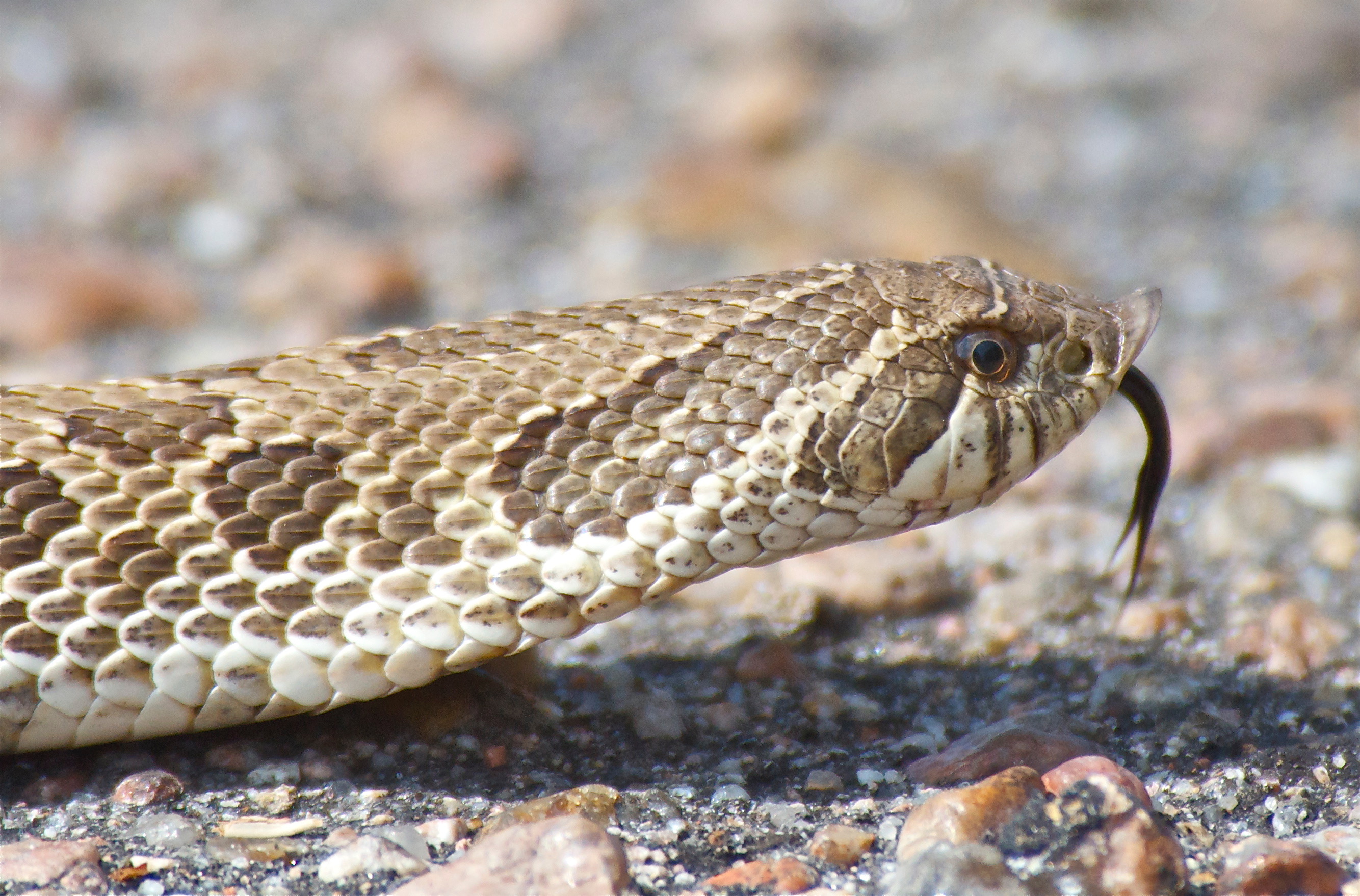 With snakes around here, round pupils mean "good guy."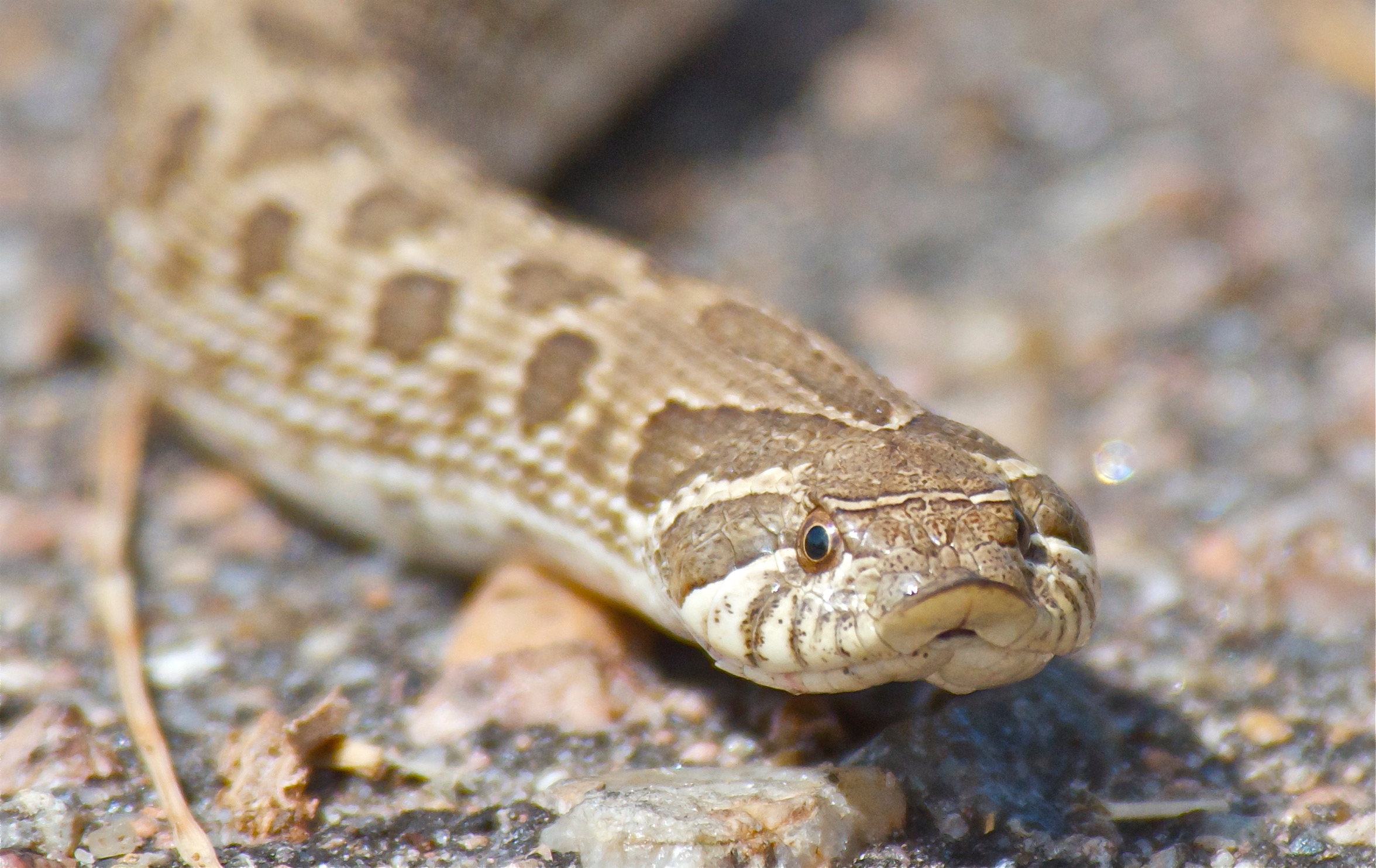 We constantly hear that snakes do not dig holes but this one at North Sterling State Park was after something.  I've seen another one digging as well.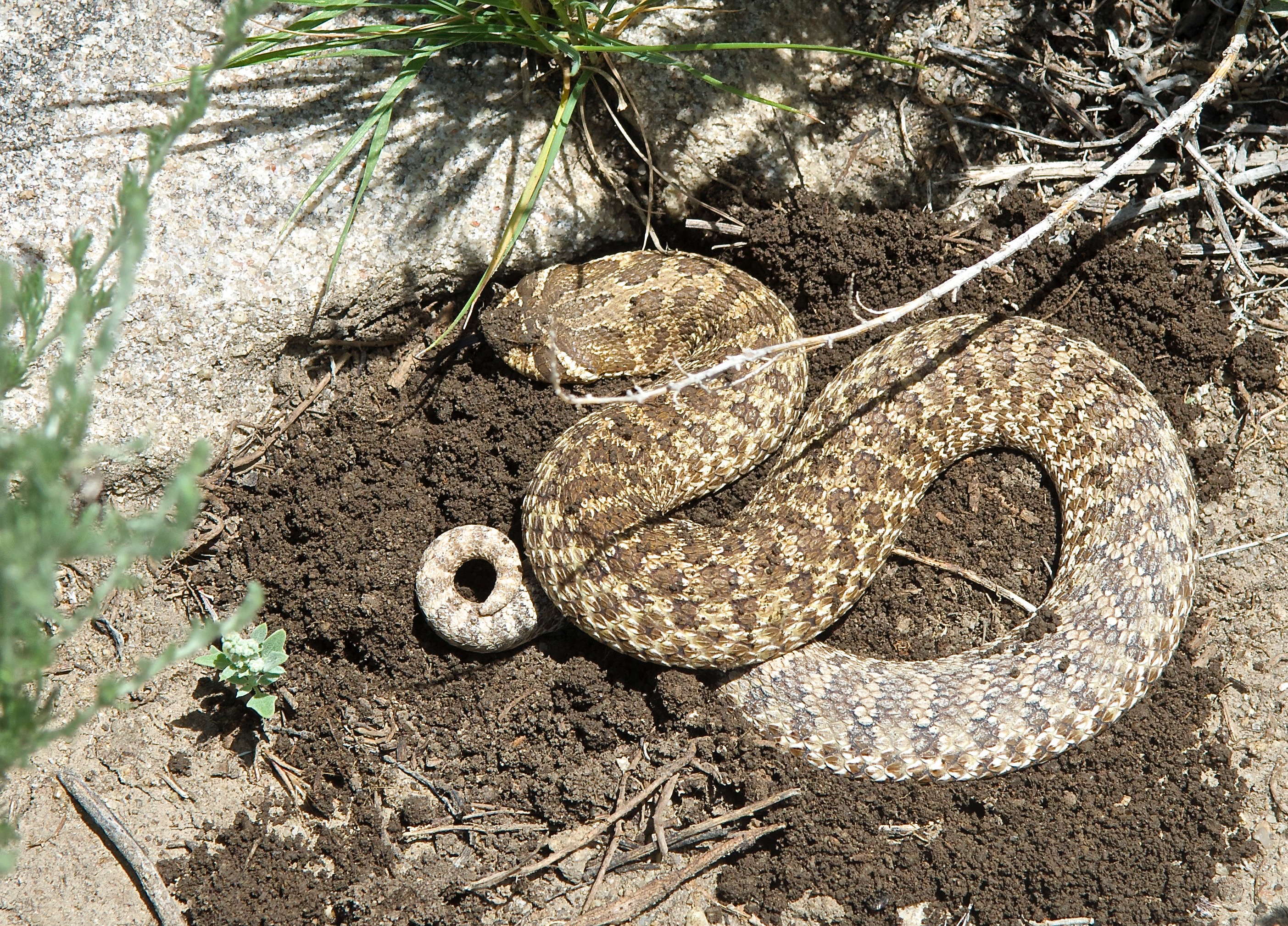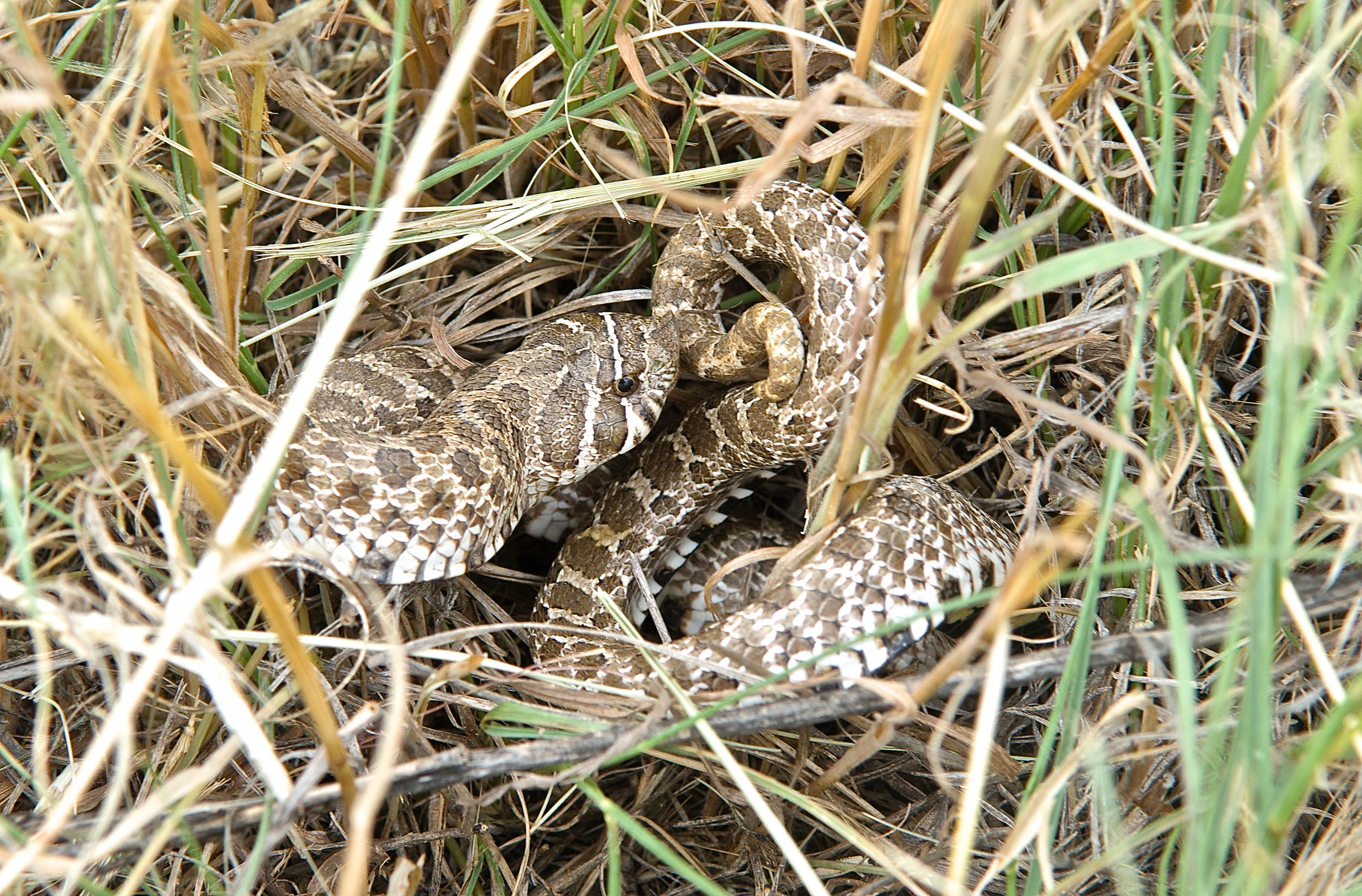 A defensive posture.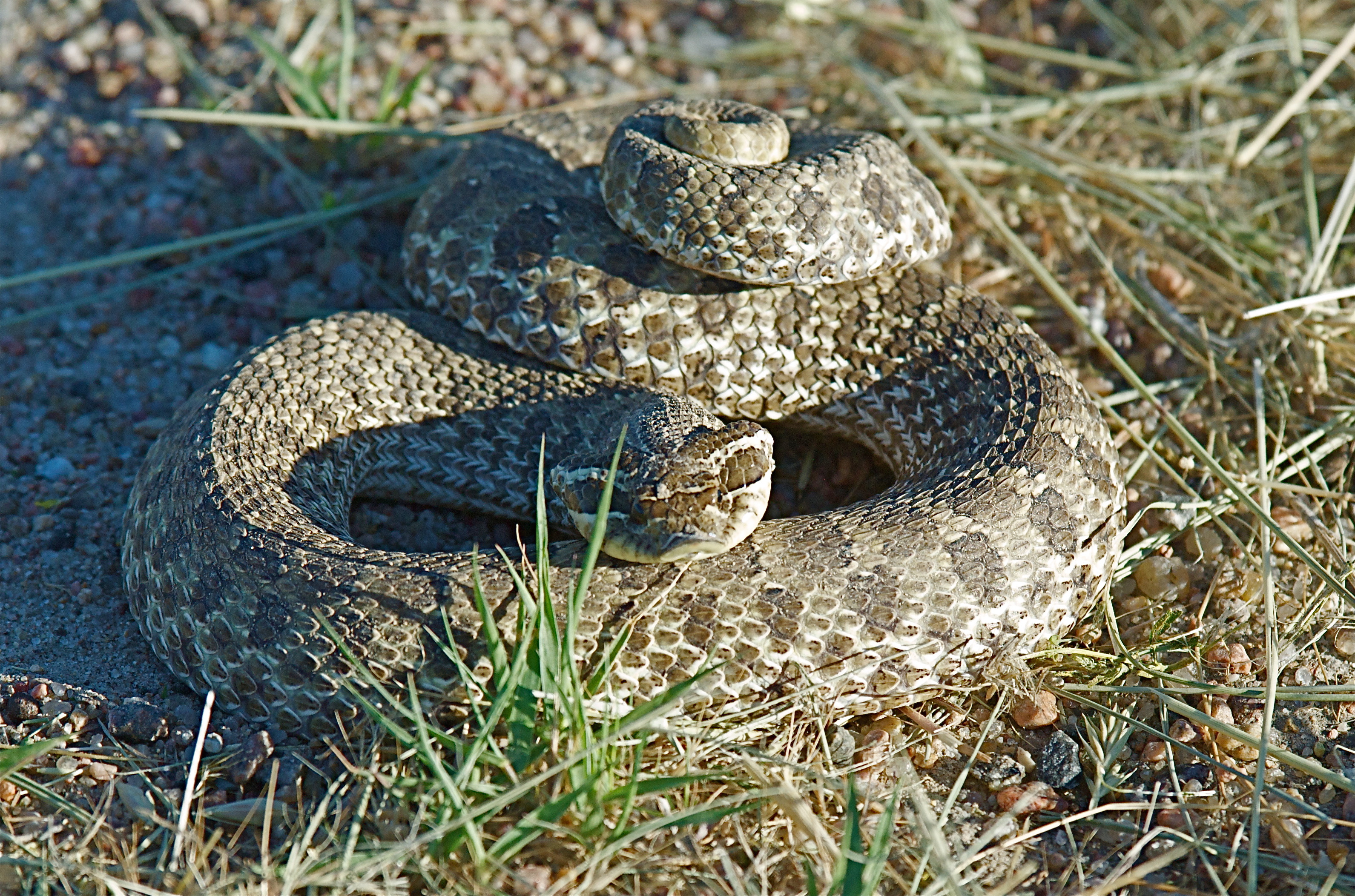 An extreme defensive position.  This guy was found in my backyard among the Buffalo Gourds.  I carried him to the weeds around the irrigation ditch.