An omnivore that apparently can live anywhere a raccoon can.  Once rare in Northeastern Colorado, they are now quite common, as roadkill will confirm.  The young one below ran up a tree.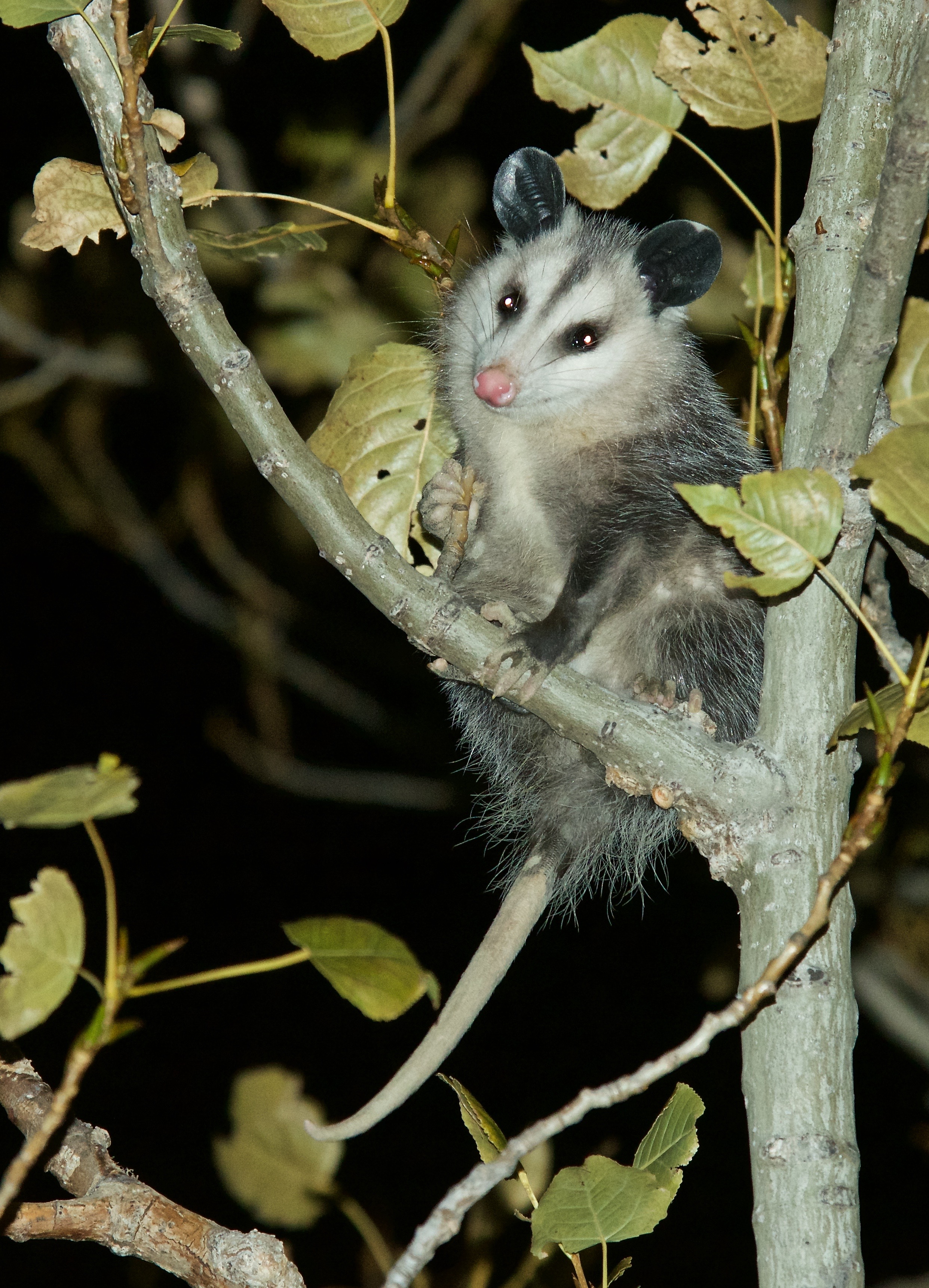 Yep, totally dead.  Wouldn't budge even when I poured water over him.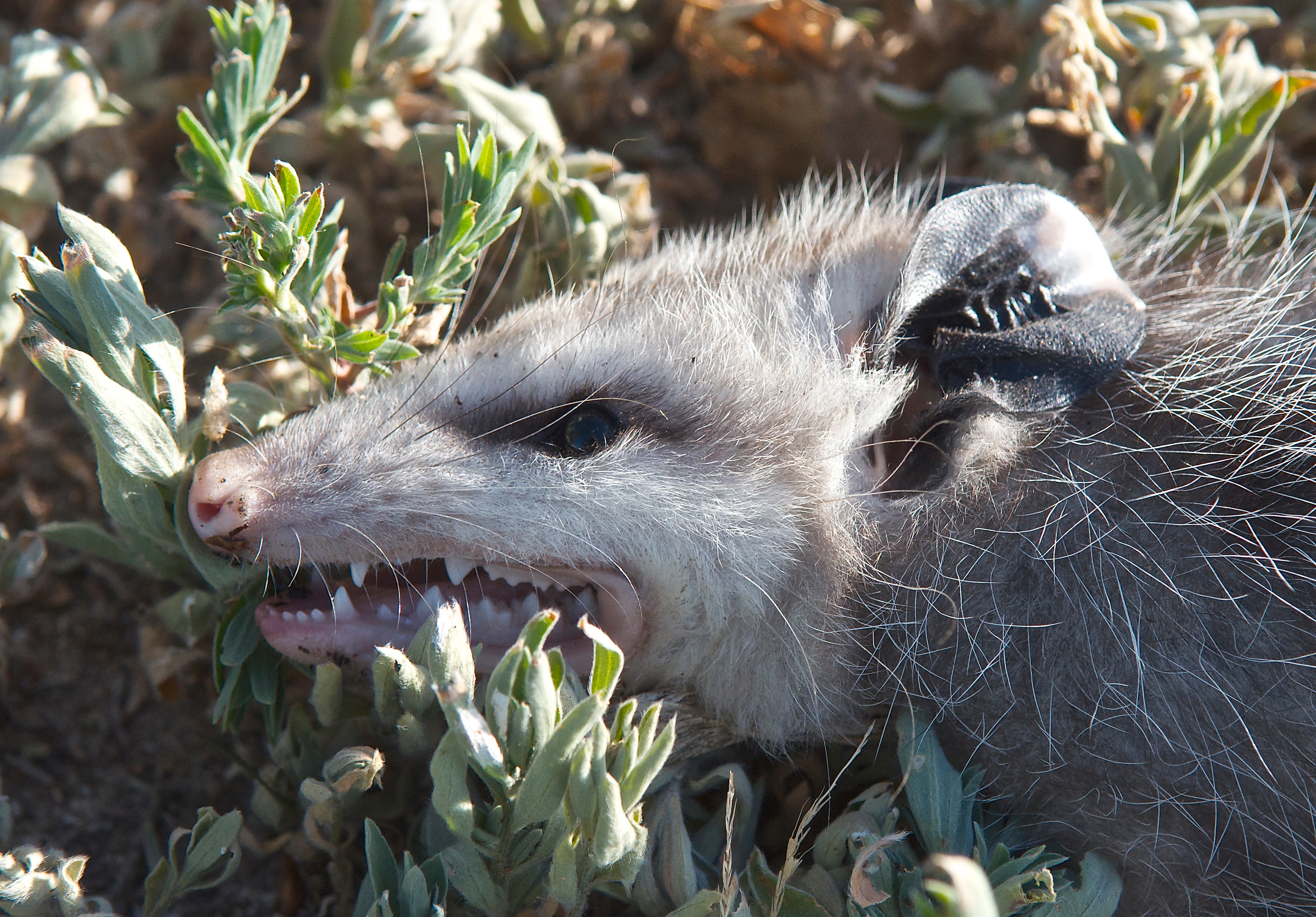 Wait a second.  I guess he is alive.  It went off to become the great-great sire of the opossums now in the neighborhood.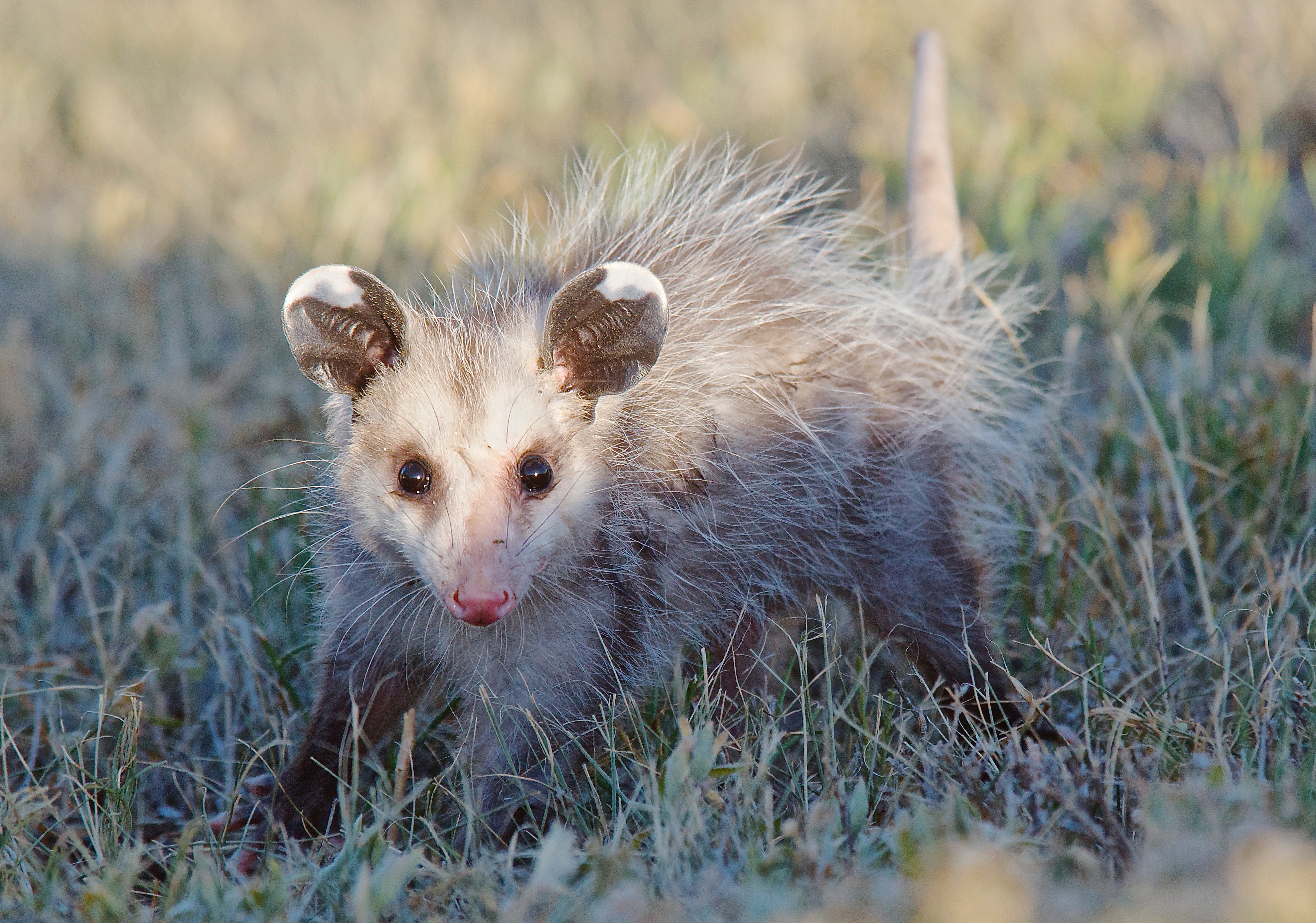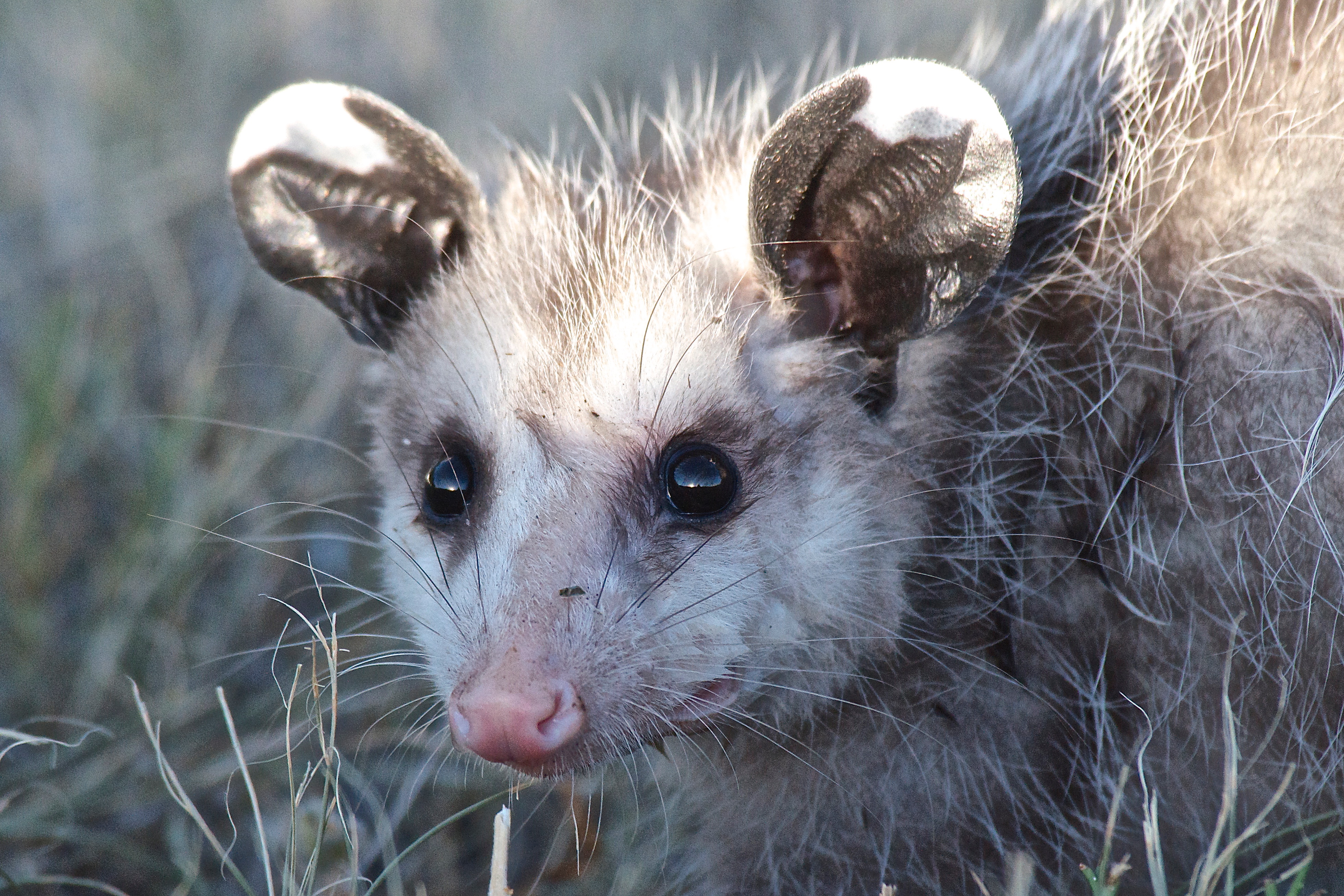 Unbeknownst to you, you might have backyard visitors you don't see.