Next to the Red-Tailed Hawk, the most common Winter hawk on the prairie is the Rough-Legged Hawk.  As with most hawks, it has different morphs.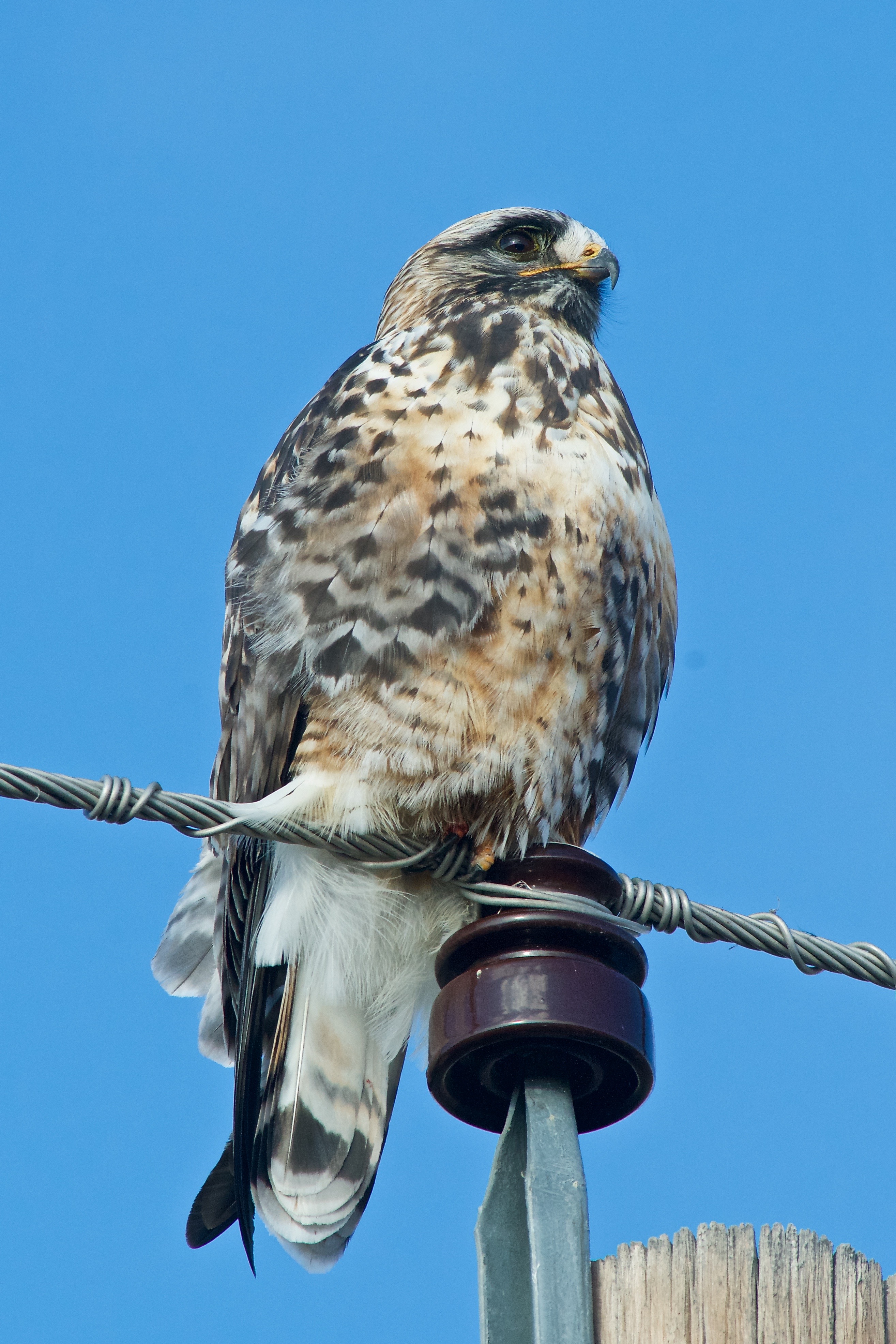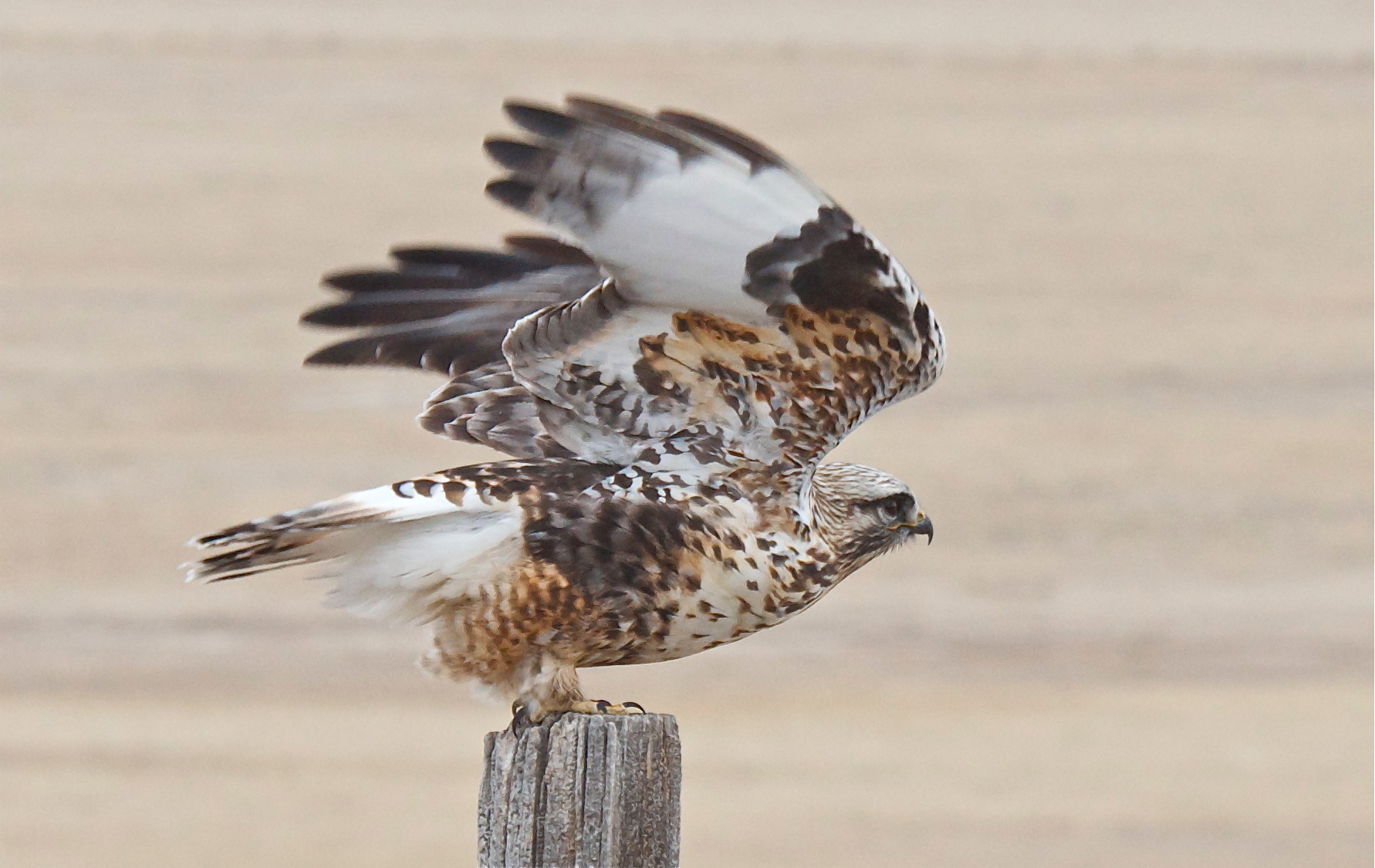 The easiest way to identify them in flight is the large, dark patch between the shoulder and wrist.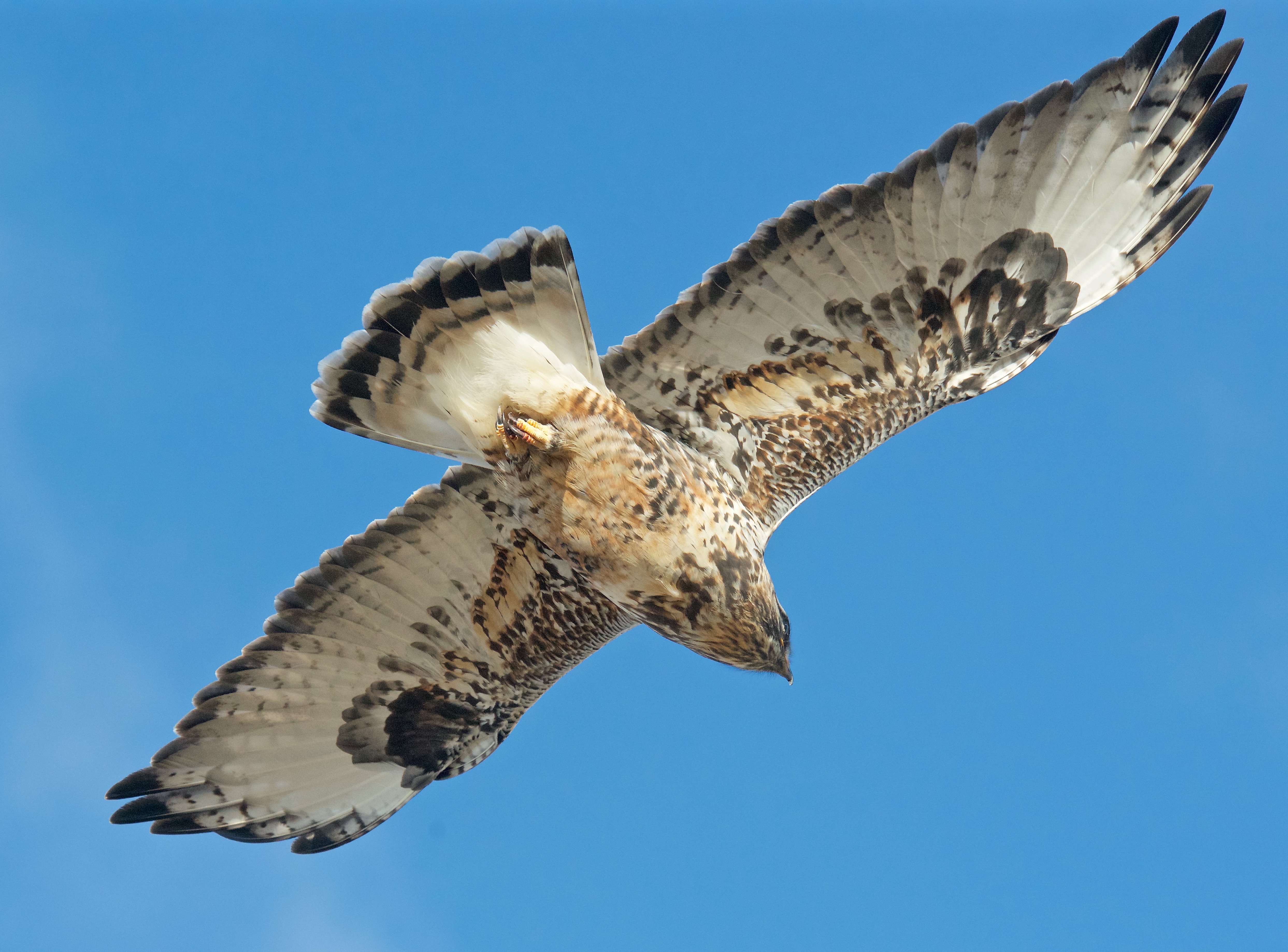 A reddish dark morph.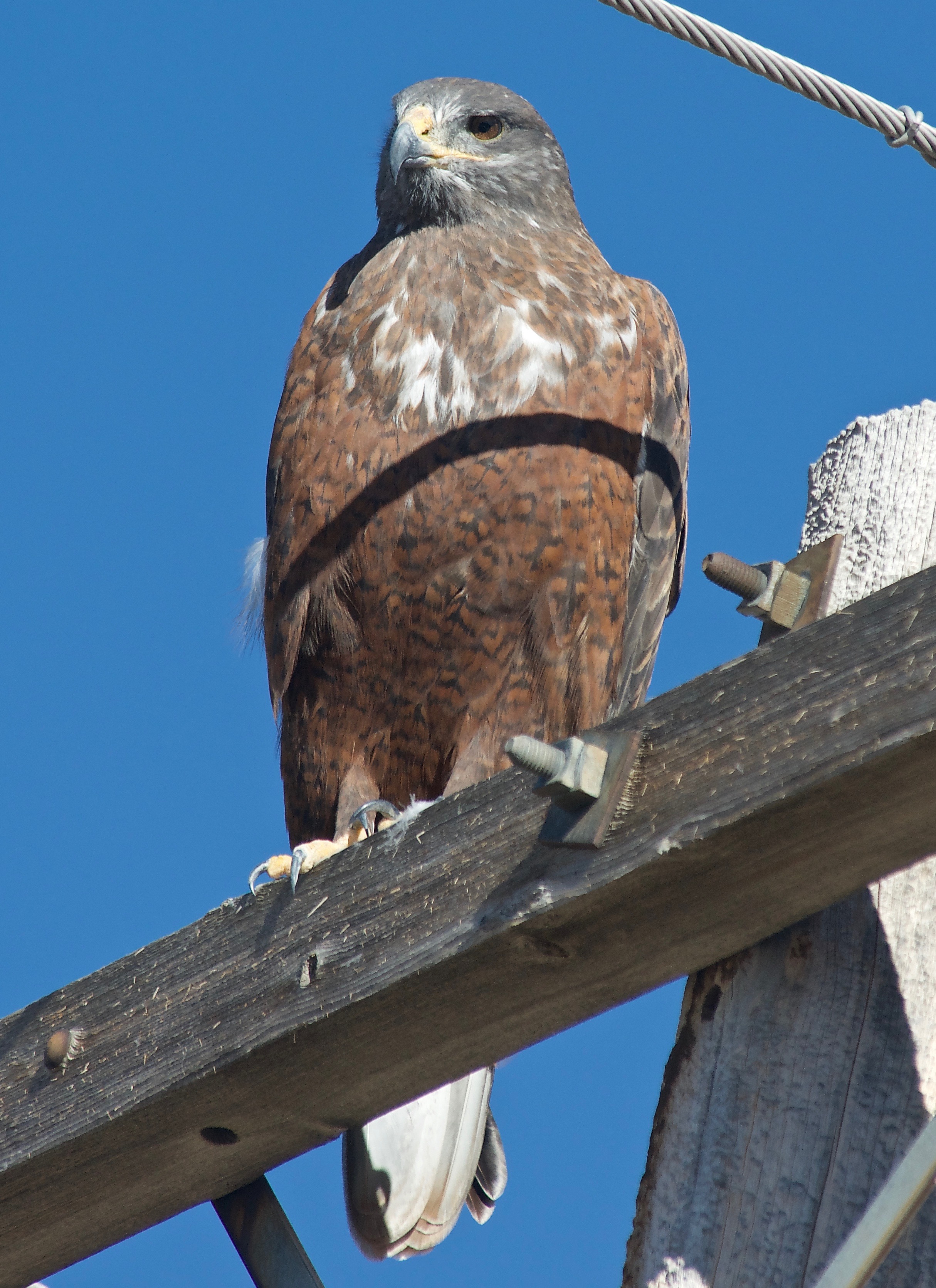 If it looks like the Maltese Falcon of Humphrey Bogart fame, it is a dark morph Rough-Legged Hawk.