We have called the American Kestrel the Sparrow Hawk for so long it's difficult not to.  But it's a kestrel, a little falcon, and eats way more insects than small birds.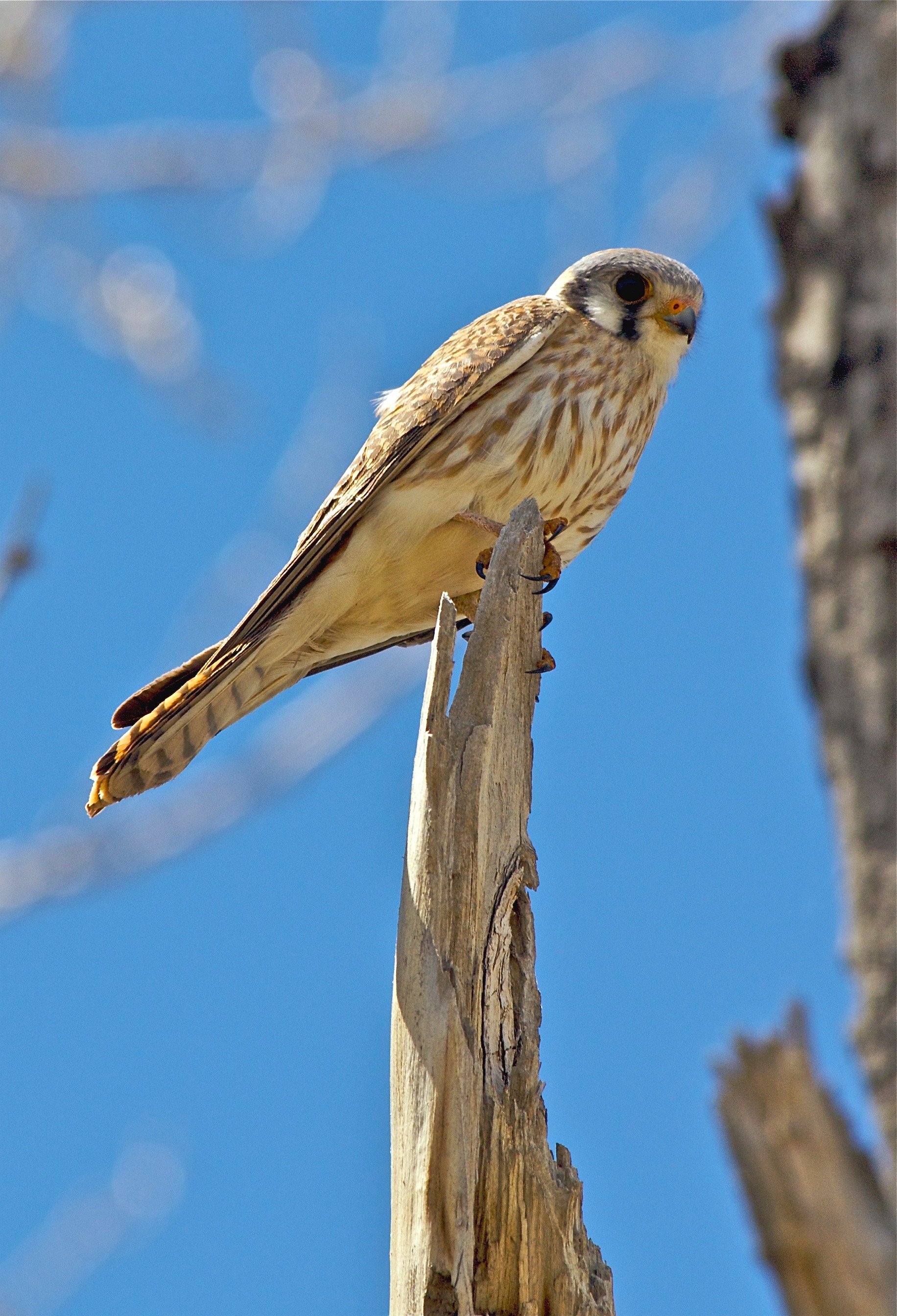 Apparently, the vole below could not read the sign.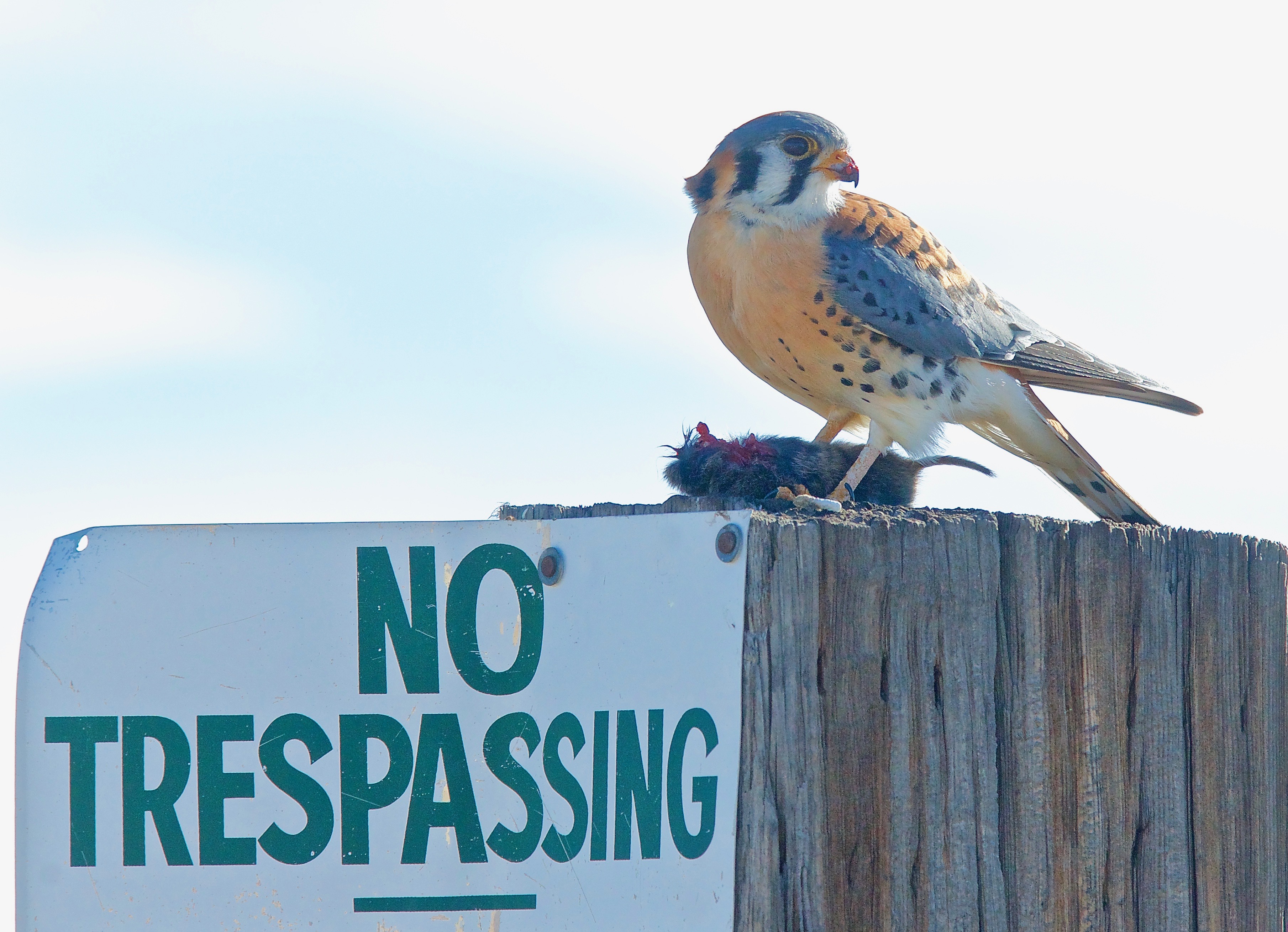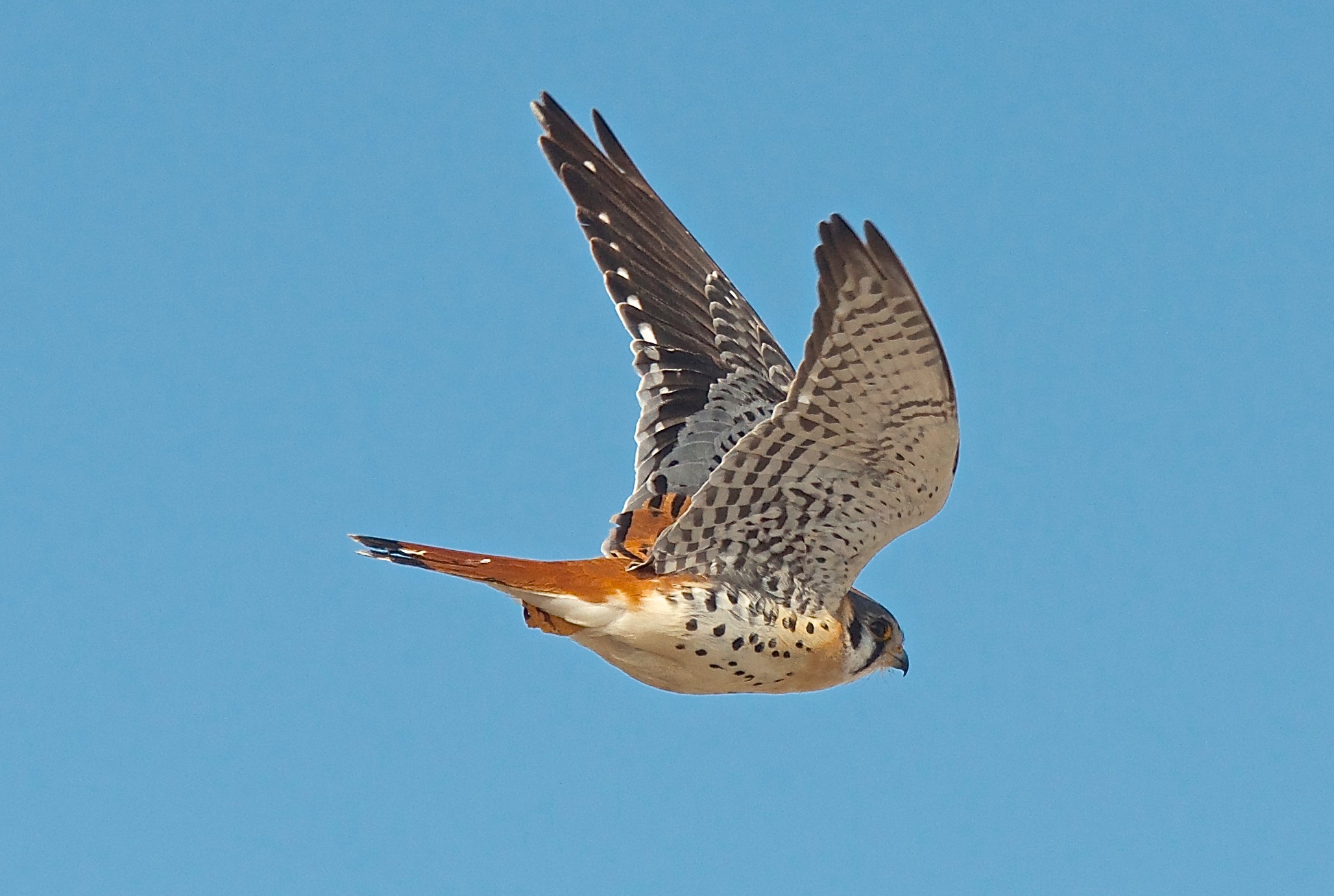 The Merlin is another small falcon and seldom seen as it only migrates through.  The one directly below may be a male of the "Taiga" variety that is supposed to be more common in eastern United States and Canada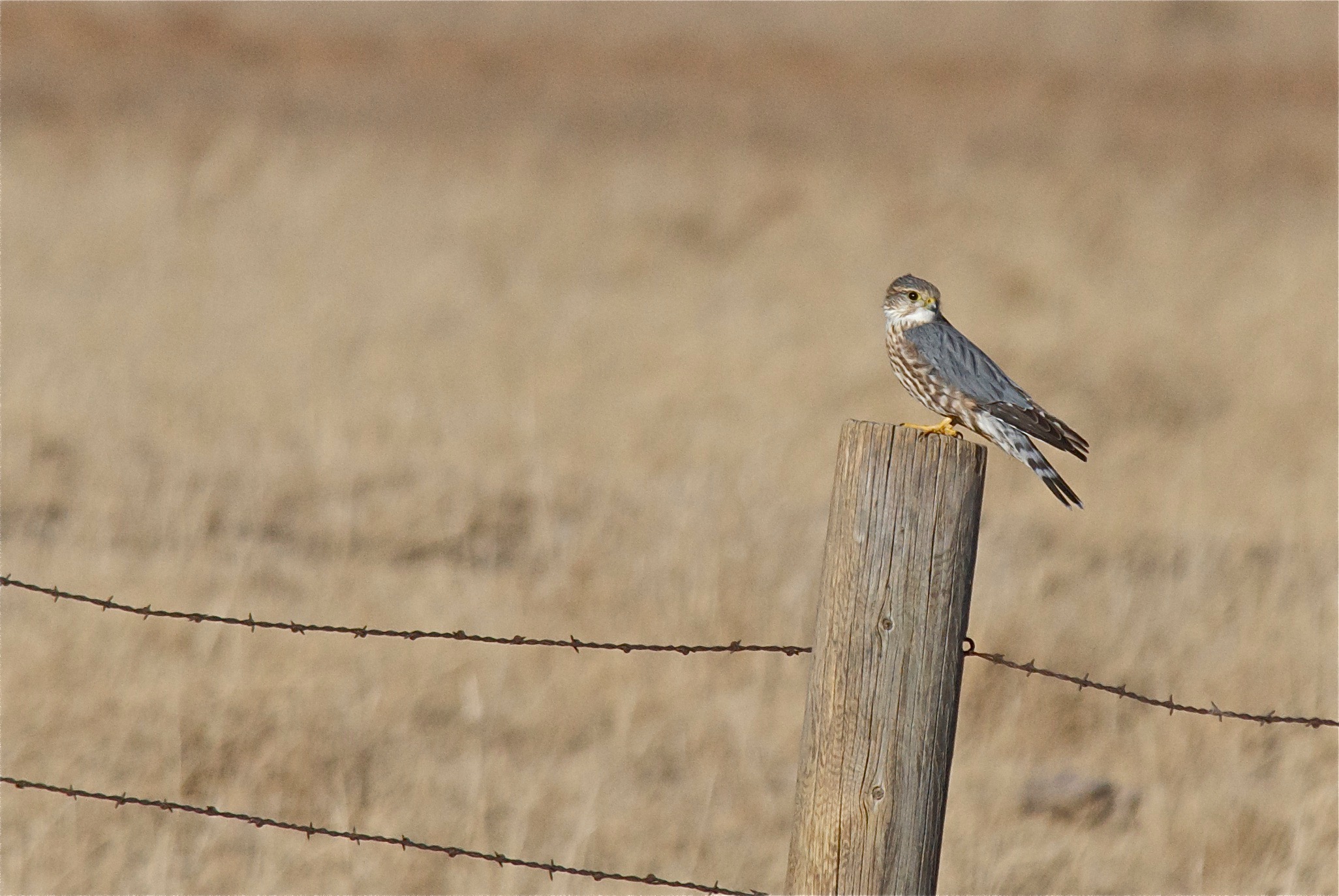 This Merlin looks to be a male of the "Prairie" variety.