The Western of the Kingbirds is the prettier if you like yellow.  The white breast and dark feathers of the Eastern Kingbird has a formal appearance.  Both abound in N.E. Colorado and can often be seen at traffic intersections chasing insects.  We have many flycatchers and, unfortunately, too many of them look alike.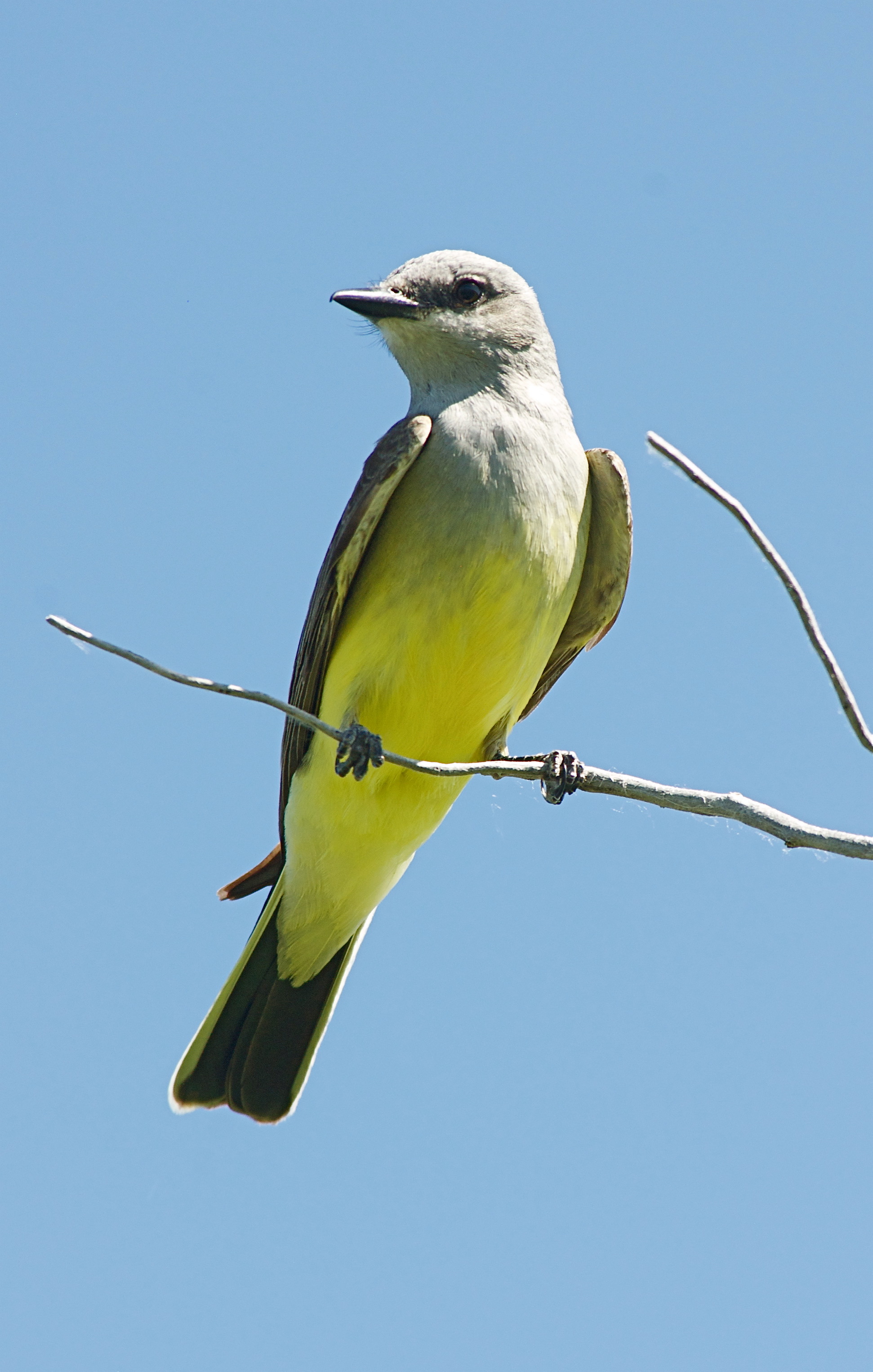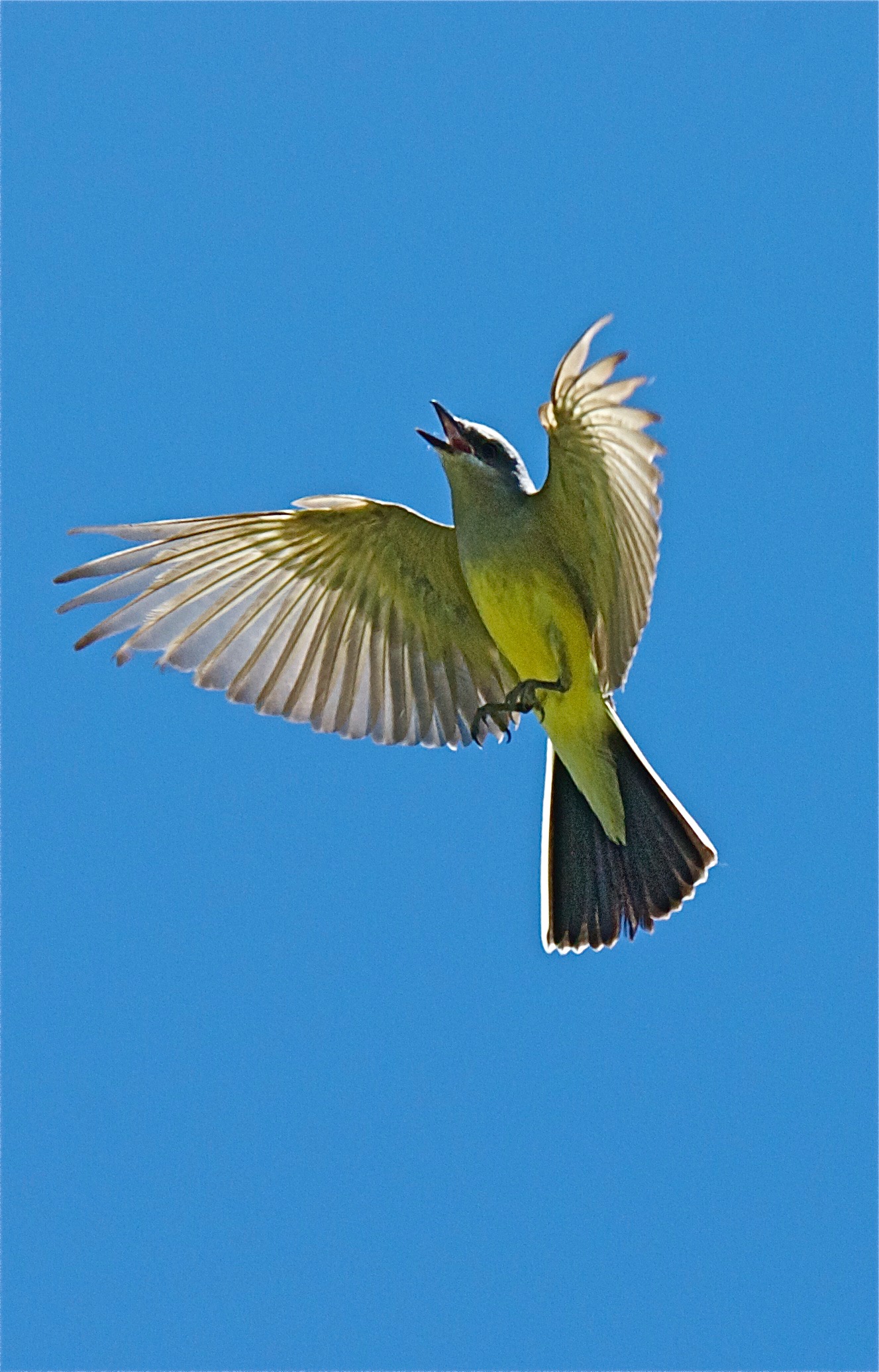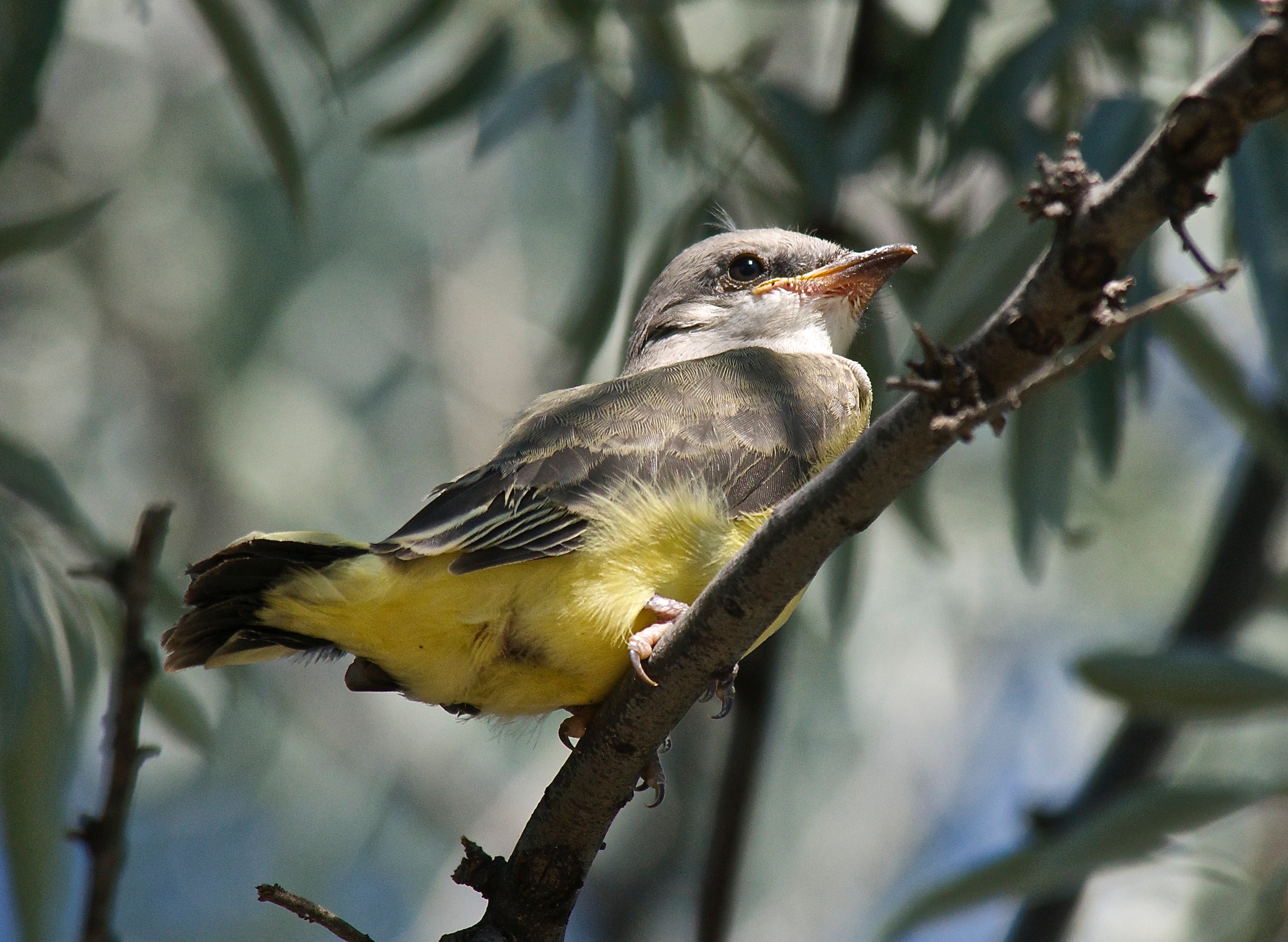 Fledgling Western Kingbird.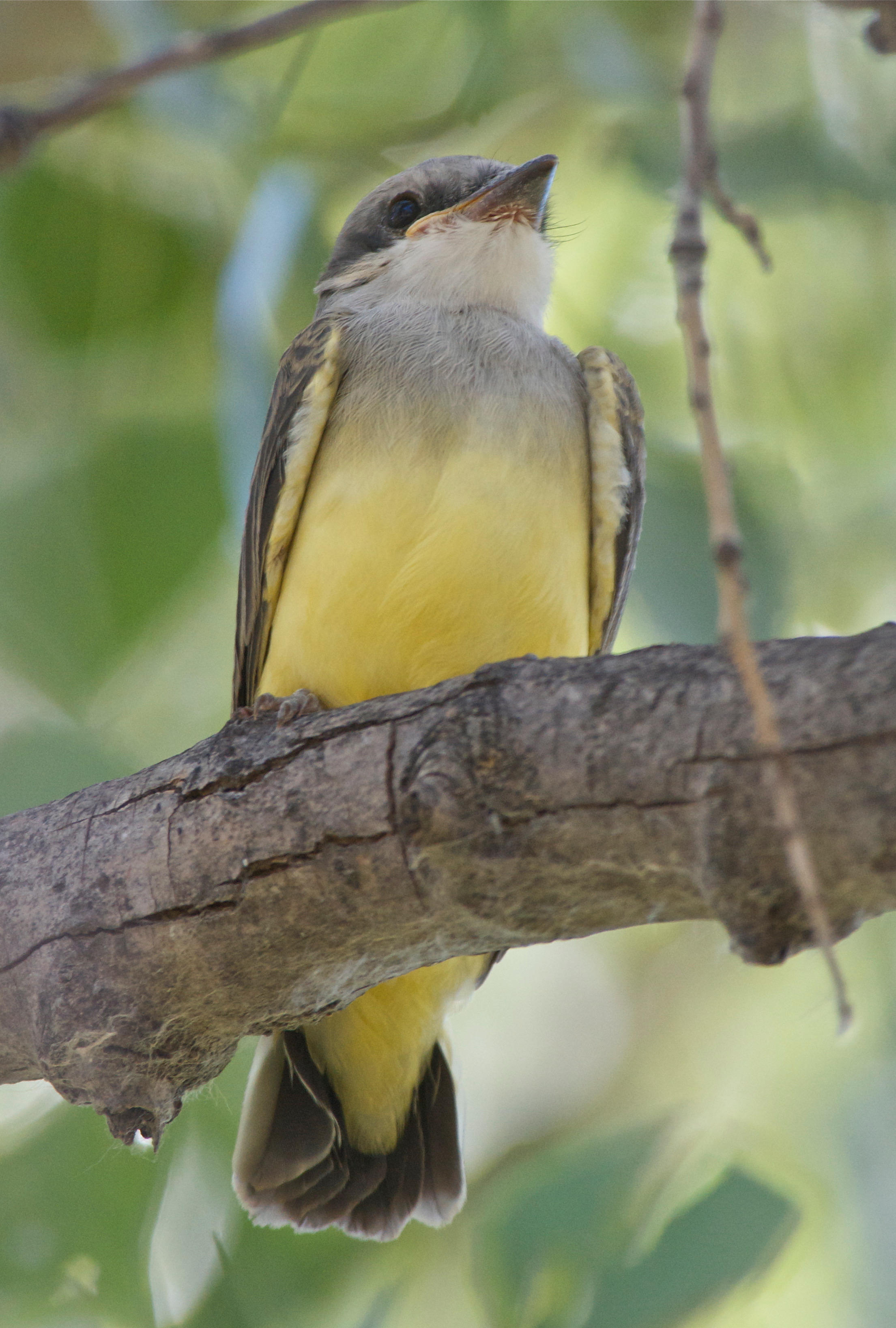 Western and Eastern Kingbirds chasing off a Red-Tailed Hawk.